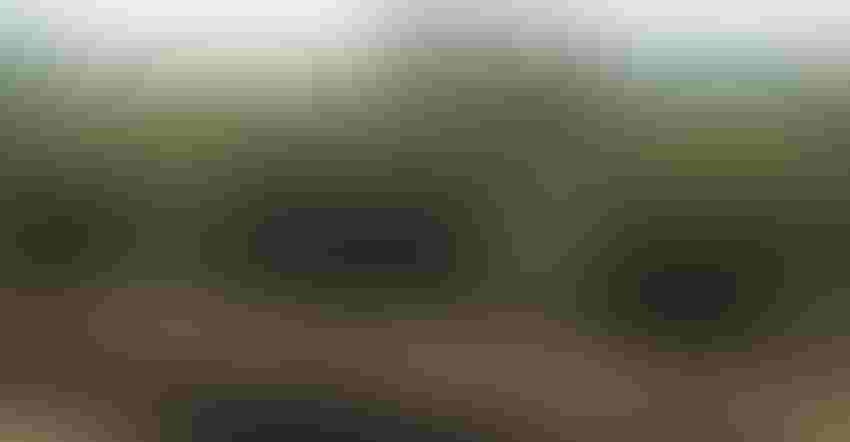 Oregon's hazelnut production this year would do well to measure up to last year's 150 million pounds of in-shell nuts.
Tim Hearden
While the future is unknown, the best way to create it is to have an active part in shaping it and that's why the hazelnut growers in Oregon are such doers.
"There's not really anybody specific to blame for the current circumstances, but the world being a crazy place currently is having a huge impact on farm commodities, in this case, hazelnuts," said Terry Ross of the Willamette Valley Hazelnut Growers Bargaining Association.
"We had hoped the hazelnut sector would be resistant to many of the economic situations the world is seeing, but that's not the current case with a glut of nuts as evidence. Part of the blame goes to the competitive nature of lower pricing for Turkish hazelnuts, tariffs in China, and global shipping prices doubling over a couple of years ago."
Consequently, many Oregon growers are not expecting to break even this year --- at best, making a small profit with disappointing production volume.
"Add drought and heat into all the other variables we had last year and we expect 2022 hazelnut production to end up at either par with last year (150 million pounds of in-shell) or down 5%," Ross said.
When out-go and income land on the same line, what does a grower do? "Growers in Willamette Valley have been putting everything they have at their disposal into maximizing quality and production," said Ross. "And right now, growers have been forced to look closely at what they can trim — skipping some applications by taking a year off. Our quality is expected to be superb for the future as we juggle how to maximize input on applications, throttling back on some fertility applications. We yield probably threefold-per-acre what many other production countries do, so we can be competitive pricewise, but current market conditions are not sustainable long-term."
In his explanation, he cites normal times where growers would work to maximize their yields to churn out more tonnage per acre. "The calamity of the current circumstances just makes it more difficult to simply apply more fertilizer."
Better days
Ross anticipates better things to come. "We're hoping within the next decade we can look back on the current tough time and call it the spark that got us going in our own domestic markets."
He explained: "The U.S. market is ripe for hazelnuts because once you expose American consumers to high quality hazelnut products, they'll be hooked."
And he offered a comparison. "The hazelnut offers good competition in the tree nut industry, especially with the sophisticated flavor profile varieties released from Oregon State University. When you think of high-quality candies, you think of European chocolates that include hazelnuts because hazelnuts make that chocolate taste even better. So, a lot of our product goes to Europe, leaving us without enough for our domestic market to build up that quality reputation."
With indications that this year's Oregon harvest will come in around 150 million pounds in-shell, domestic availability and acceptable pricing should be on target. "Our production is still expanding and every year we grow means that consumers will be able to find more of our product on the shelves."
About the Author(s)
Subscribe to receive top agriculture news
Be informed daily with these free e-newsletters
You May Also Like
---