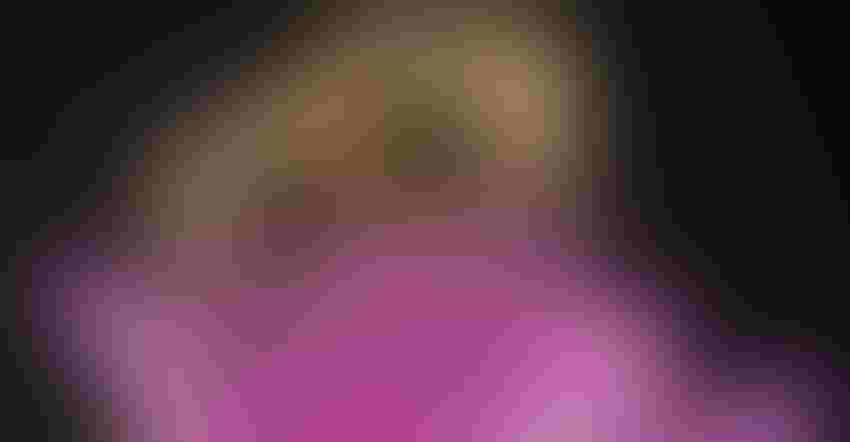 A bee is on an alfalfa flower. A coalition of agriculture, environmental and government organizations says it's improving pollinator habitat in California.
USDA ARS
A broad coalition of farming, environmental and government interests is reporting big success in its first 18 months of work to increase habitat for pollinators on working lands.
The organizations, which include the Almond Board and Almond Alliance of California and numerous other agricultural groups, say they're building stronger relationships between farm and conservation groups that has already resulted in projects on farms.
Among the accomplishments the coalition reported recently:
--More than 65,000 acres of pollinator forage added throughout the state on over 400 farms in the past 18 months.
--Approximately 340 acres of new and enhanced habitat installed in California for monarch butterflies, with another 40,000 milkweed plants planned this year.
--$30 million over two years earmarked by Gov. Gavin Newsom and the Legislature for sharing costs and providing incentives for farmers, ranchers and vineyard managers to create pollinator habitat on working lands.
"Pollinators are small, but they're mighty," state Food and Agriculture Secretary Karen Ross said in public remarks during National Pollinator Week in June. "If you want to know how much California agriculture relies on pollinators, look no further than the broad coalition of agricultural organizations that we've already built, and the diverse acreage they represent.
"These partnerships are bearing fruit, with hundreds of farmers and thousands of acres adding forage and habitat to support both managed and native pollinators," she said.
Coalition partners
The coalition was formalized in April 2021 and includes 21 entities, including the California Farm Bureau Federation, California Cattlemen's Association, the Environmental Defense Fund, the California Sustainable Winegrowing Alliance, and Western Growers. The coalition was convened by the CDFA, the Almond Board and the Pollinator Partnership, a nonprofit organization dedicated to protecting and promoting pollinators.
Among its members is Project Apis m., whose Seeds for Bees program plans to plant 15,000 acres of cover crop for bees. Working closely with growers, scientists, and commercial beekeepers since 2006, Project Apis m. has contributed over $10 million to bee research and forage programs that has resulted in better pollination and increased crop yield for growers as well as lower losses for beekeepers.
Apis m. and other groups applied for a partnership agreement through the USDA's Natural Resources Conservation Service for habitat installation and integrated pest management in 10 counties.
"We are determined to be part of the solution," said Josette Lewis, the Almond Board's chief scientific officer. "Pollinators are crucial for our food production and for our entire ecosystem. All of us in agriculture understand that the most productive path we can take is to work together toward a common solution of protecting pollinators and the working lands in California."
Subscribe to receive top agriculture news
Be informed daily with these free e-newsletters
You May Also Like
---