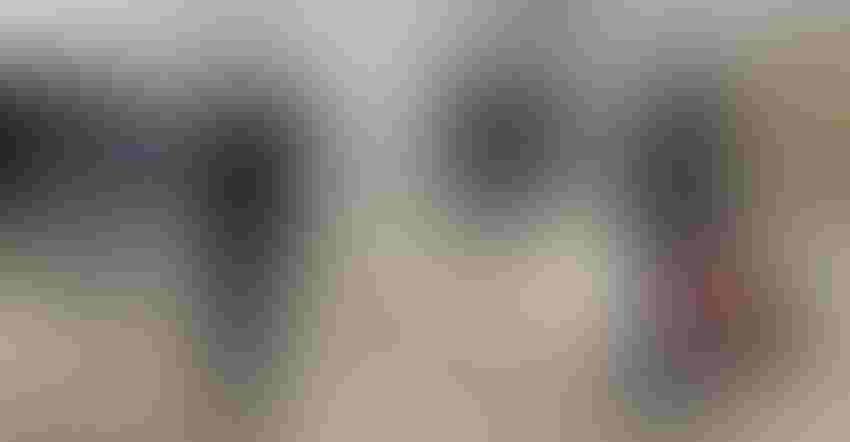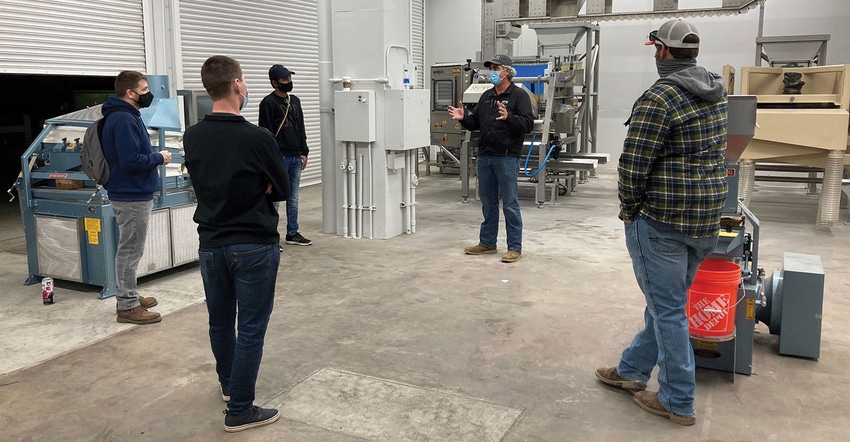 A new course at California State University, Fresno is teaching students about tree nut equipment and processing.
Western Agricultural Processors Association
When it comes to learning, there's an old Chinese proverb whose variations have been passed down through history. "Tell me and I may forget. Teach me and I remember. Involve me and I learn."
The hands-on aspect of learning is the basis for a new Tree Nut Hulling and Processing Course being offered at California State University, Fresno, a course nearly two years in the making that started out with a discussion of a possible one-day lecture about industry equipment and processes.
"Our industry encompasses all four major tree nut commodities (almonds, pistachios, pecans, walnuts), but there is commonality among that diversity — a lack of knowledgeable college graduates coming to work in the ag industry without any exposure to tree nut equipment whatsoever," said Chris McGlothlin of the Western Agricultural Processors Association.
WAPA Board Member Dan Pronsolino of Dunnigan Hills Hulling & Shelling spearheaded the course development. "The idea for this course was inspired by an existing citrus lab and the simple question of whether or not the tree nut industry could do something similar," he said. "We jumped at the opportunity because our industry is growing so rapidly we find it difficult to recruit qualified applicants. It seems that tree nut processing as an industry is largely off-the-radar of college grads who may not realize the high-quality and often high-tech jobs existing in our field. We're hoping this course will expose students to an interesting career path and give them some basic fundamental knowledge in the process."
Not finding any existing tree nut educational curriculum that would solve that paucity of real-life, hands-on operating and maintenance experience, WAPA looked closely at the existing state-of-the-art Citrus Packing course at Fresno State — centered around a half-million dollars' worth of equipment donated by Bee Sweet Citrus. Their course laboratory packing line can inspect, clean, wash, dry, sort, box, label, and seal fruit harvested at the campus farm and in doing so, provides students with an actual "doing" experience.
"That kind of automation gives students hands-on exposure to both equipment and computer technology just like it's employed in packing houses," McGlothlin said. "Tree nuts have a lot of similarities in terms of equipment and process, things like high-tech computer systems that now do sizing and sorting."
Graduates 'completely green'
"It was frustrating to find qualified graduates about to enter the industry, but with no exposure to the equipment being used. They were completely green in that aspect," Pronsolino said. "We set out to develop a lecture and laboratory curriculum that would provide an in-depth look at tree nut equipment along with technologies and programs that assist in nut hulling, shelling, and processing operations."
To date, Fresno State has received both commitments and actual equipment donations valued in excess of $1 million.
"We reached out to technology developers and equipment manufacturers in our industry and got excellent response in donations of working equipment to help us build a miniature working line students can interact with," McGlothlin said.
"It's a cool thing to see this develop from start-to-implementation based off of industry interest and generous equipment donations. Technology companies out of the Bay area donated things like sizers and electronic color sorters as well as volunteers to help set the equipment up. They sent over surplus equipment and in some cases even manufactured equipment specifically to be used in this class.
"To talk about this for so long and then finally see trucks arriving with the gear and technicians to install it, it's been a fun project to be a part of."
While the curriculum is a still-being-modified-work-in-progress, a small inaugural class is currently underway with another class scheduled to begin learning this Fall. The Fundamentals of Nut Processing course takes students from planting to packaging and now the existence of single line equipment interchangeable for nut varieties.
For more news on tree nuts as reported by growers and farm advisors, subscribe to the Tree Nut Farm Press e-newsletter.
Subscribe to receive top agriculture news
Be informed daily with these free e-newsletters
You May Also Like
---