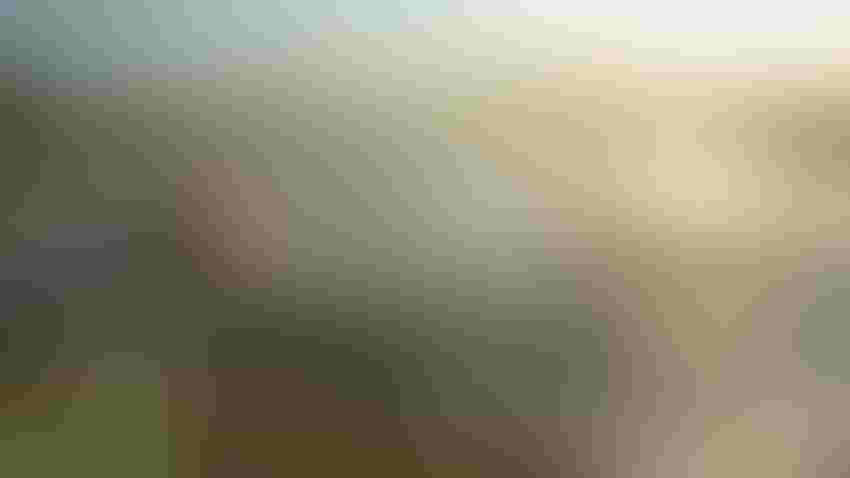 A field in California's Central Valley is flood-irrigated. Several groundwater agencies are using fallowed almond ground for aquifer recharge projects.
Todd Fitchette
If you were brought up several decades ago, the traditional sustainability-conservation mantra ran something like: use it up. Wear it out. Make it do, or do without.
The challenge was to find a secondary use for something like taking a small used grocery produce bag with you as a pickup package when you walked the dog or saving rubber bands and tin foil sheets for another project. It wasn't just one-and-done — it was finding creative ways to extend the usable life of something.
That concept of repurposing is being tested in three almond pilot areas in the San Joaquin Valley (Pixley Irrigation District Groundwater Sustainability Agency, Greater Kaweah GSA, Madera County GSA) where the lack of water supplies has, at least temporarily, removed acreage from production.
In its place, that land is being converted into new groundwater recharge projects or restored for habitat where, in some cases, the temporary fallowing with habitat enhancements can be paid for until farming returns.
Almond growers make up a part of this effort, according to Jesse Roseman, environmental affairs analyst at the Almond Board of California, who defines repurposing as, "finding new uses for areas taken out of production."
"Although I represent almonds," he says, "I think a lot of these things are going to hit basins that will have to respond pretty much together through groundwater sustainability agencies or county irrigation districts. Whomever manages these programs needs to consolidate the interests of all growers in that basin who represent a wide variety of crops grown under local control."
Roseman cites the origin of repurposing as coming out of the SGMA program or the San Joaquin Valley Water Blueprint that acknowledge that without major new water supply projects, significant land will come out of production due to a lack of water needed to continue irrigating those acres.
Improving reliability
"The first part of repurposing is saying we need new water supply projects that improve reliability for agriculture. New water supply really is a critical piece to this. What we're unable to address with new water supply, that's where repurposing comes in, a more strategic and planned method of making fallowing decisions. Fallowing and then just walking away from ground is not our preference. We need a way to do a better job of making decisions about what land comes out of production and what new purposes there may be for that land --- things like groundwater recharge basins, habitat areas, cover cropping, or solar farms that can reduce some of the negative impacts of taking land out of production and squeezing some beneficial uses out of the process."
Explaining that taking fields out of production doesn't always represent a negative. "There are ways to consolidate production on a smaller irrigated footprint or squeeze more efficiency out of available water with a goal of helping growers remain economically viable.
"Repurposing represents an off-and-on light switch that takes out some irrigated production and then finds other uses for the land to remain economically productive in permanent crops."
The California Department of Conservation's multi-benefit land repurposing program only got started in 2021, so it's too early for the test acreage to point toward success stories because 'success' is dependent on a grower's location and water supply.
"If growers have been following SGMA implementation discussions, they may already have an idea of what their water allocation is or will be and if it's too low per acre to support permanent crops, they're likely already thinking about that their options might be."
About the Author(s)
Subscribe to receive top agriculture news
Be informed daily with these free e-newsletters
You May Also Like
---