Early almond bloom foretells excellent crop set
Early almond bloom foretells excellent crop set
This year's California almond was one of the longest in history and overall a good crop has been set.Work continues on self-pollinating almond varieties.Six inches of rain since early March does not worry a Northern California walnut producer.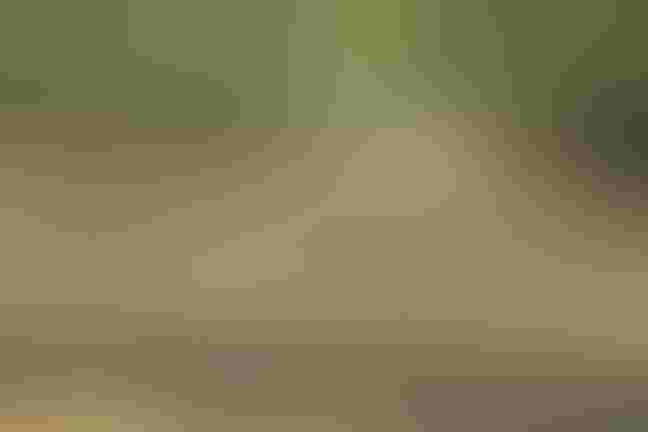 This year's almond bloom in the central San Joaquin Valley was the latest and longest that Marvin Yotsuya, a PCA with Kerman Ag Resources at Kerman, Calif., has seen in his nearly four decade-long career.
"It was strung out and lasted about three weeks," he says. Yotsuya made his comments in Tree Nut Farm Press, a twice monthly electronic newsletter published by Western Farm Press and sponsored online by Cheminova.
Yotsuya said early varieties — Avalon, Fritz and Sonora — have an "excellent percentage" of nut set, while the sets on Nonpareil, Wood Colony, Monterey, Carmel and Butte are good to excellent."
Strong bee activity gets credit for the good set, despite some very cold weather.
You can read more of Yotsuya's comments in a the most recent edition of Tree Nut Farm Press by going to http://subscribe.westernfarmpress.com/subscribe.cfm?tc=NNWEB.
There you also will find comments from John Slaughter of Burchell Nursery about development on commercial self-pollinating Nonpareil and California varieties.
After 20 years of fruit-tree breeding and 15 years of working with almonds as director of Burchell Nursery's breeding program, John Slaughter is edging closer to his goal of developing commercially viable self-fertile Nonpareil and California-type almond varieties.
"They're the future of the industry," says Slaughter, who is based at the company's breeding program near Fresno. His work with almond and stone fruit takes him throughout the world to areas with climates similar to California.
Jack Gilbert's walnut orchards near Wheatland, Calif., were still dormant.  However, his Serrs are just starting to push out catkins.
"We've had about 6 inches of rain since early March and are ahead of normal for the year," Gilbert says. "We've had this kind of weather before, so I'm not really worried at this point. The trees should be OK."
Gilbert talks about what he is doing to control walnut blight in this rainy weather.
Gilbert also talks about using pheromone confusing to control coddling moth in the latest edition of Tree Nut Farm Press.
You can read more about what these California tree nut industry leaders have to say by visiting back issues of Tree Nut Farm Press at http://subscribe.westernfarmpress.com/subscribe.cfm?tc=NNWEB where you can also subscribe to future, exclusive in depth issues.
Subscribe to receive top agriculture news
Be informed daily with these free e-newsletters
You May Also Like
---