Drought raises beekeeper costs to deliver healthy bees for almonds
Drought raises beekeeper costs to deliver healthy bees for almonds
"Farming is always risky," said Tulare County beekeeper Paul Godlin, "and the whole mood of everybody in the (San Joaquin Valley) is a lot of gnashing of teeth and anxiety."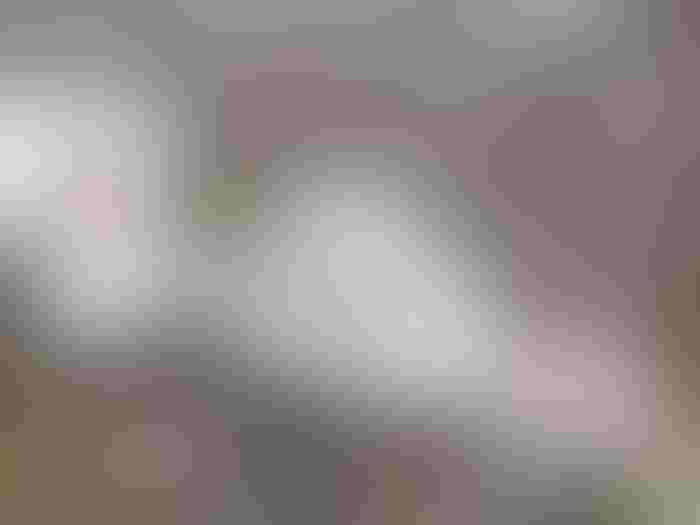 As tree nut acreage in California has grown, it has taken the place of some of the key pollen sources for bees, an irony given that almonds rely on pollinators.
And statewide drought continues for a fourth year which has taken away much of the forage and water needed for bee health. More than half a million acres of farm land has been fallowed because of a lack of water for irrigation.
"Farming is always risky," said Tulare County beekeeper Paul Godlin, "and the whole mood of everybody in the (San Joaquin Valley) is a lot of gnashing of teeth and anxiety."
But Godlin and others are far from despair, saying simply that's it's costing more to keep their bees in good shape with supplemental protein and sugars. Yet they're expecting those bees to be ready to do the job come early spring when the standard 1.7 million colonies will be needed to pollinate the state's huge almond crop.
"It's going to be wet again," said Godlin, the optimist. "And we will make honey again."
But this year beekeepers statewide are finding slim pickings for nectar on the valley floor or in the foothills, and this means low honey production.
"Honey is a big part of our income," Godlin said. "In irrigated citrus, we made a little, but very little. On wet years, we could run to the hills and make sage and buckwheat honey."
This was far from a wet year, and water sources in the foothills were in short supply.
Water is vital for bee health, said Elina Lastro Niño, University of California Davis Extension apiculturist. And the lack of it amounts to a two-edged sword. The bees need it and so do plants where they forage for pollen.
Godlin said the good news is that as the value of almond pollination has increased, this has boosted his share of income for pollination services up to 70 percent. Honey comprises the rest.
This year, citrus growers are taking out older varieties and replacing them with new ones that don't require as much water. This has cut into Godlin's honey production.
And he points out that cotton acreage, a good source for nectar and once huge in the SJV, has been replaced by almonds, walnuts, and pistachios. Walnuts and pistachios are wind pollinated; almonds require pollinators.
Gene Brandi, a beekeeper based in Los Banos and vice president of the American Beekeeping Federation, said in the late 1970s cotton acreage in the valley amounted to 1.6 million acres.
Today it is estimated at well under 200,000 acres.
Brandi said challenges from drought conditions are hardly new for beekeepers. He pointed to below normal rainfall from 2007-2009, a wet year in 2010, an average year in 2011, and then four years of drought, meaning a building lack of forage.
In more than four decades as a California beekeeper, Brandi says there have only been 12 "really good" years for honey production.
He said if rains pick up in the fall and winter, "There should be more natural (nectar) sources available. Rainfall brings flowers."
Brandi does not move his bees out of state to seek forage as some beekeepers do. He said some favor North Dakota, which he called "the most crowded bee pasture in the United States with over 600,000 colonies in the summer."
Brandi and others said one summer crop where he has used his bees for pollination is cantaloupes.
Bee broker Joe Traynor in Kern County said some beekeepers have had to haul water to bees.
"It's like a horse - it has to have water every day," Traynor said. "Bees consume a lot of water."
California State Beekeepers Association President Brad Pankratz said some natural sources for forage, including star thistle, "are starting to dry up." Other sources, such as alfalfa and dairies, have also given way to nut crops, he said.
Pankratz, a beekeeper and queen breeder from Orland, said beekeepers have been supplementing nectar "for decades." But they used to rely on "more steady honey flows," he said.
His bees "surprisingly look better" despite the challenges.
He has taken no shortcuts in providing supplements, though the price for sugar fed to bees has been rising. He pointed out that a specialized feed is required, that straight corn syrup is bad for the bee's internal organs. Instead, a corn syrup blend with sucrose is used.
"I'm not sparing any inputs," Pankratz said, adding that he and others need to focus on nutrition and treating for pests including the varroa mite.
"If we don't get our ducks in a row, things can fall apart in November," he said. "We need to be on top of it."
In California and elsewhere, nonprofit organizations are working to improve summer and winter habitat for bees.
A leader in this effort is Pheasants Forever, based in Minnesota, which is dedicated to upland habitat conservation for pheasants and other grassland-dependent species - habitat that will also increase populations of native pollinators.
"High quality nutrition forage for honeybees is exactly the same for many forms of upland wildlife and monarch butterflies," said Pete Berthelsen, the organization's director of habitat partnerships.
Much of the group's efforts are focused in the Midwest and Great Plains and providing summer forage.
"The health of the honeybee hive in July and August determines the health of the hive for almond pollination," Berthelsen said.
The group also works to protect milkweed, which he said is a "highly nutritious pollen and nectar source," as well as being critical to the health of monarch butterflies.
The organization provides seed mixes to landowners.
Berthelsen said Pheasants Forever plans to continue work with California organizations that include Apis m., which gets its name from the scientific name for the European honeybee, Apis mellifera.
Based in Paso Robles, Apis m. funds bee research and also has developed seed mixes it provides to almond growers to foster floral diversity prior to and after almond bloom in California.
Areas where the seeds can be planted include places where trees are being taken out, in between young, non-bearing trees, as a cover crop between rows, on orchard margins or borders, along access rows and waterways, and on fallow or unused land.
Subscribe to receive top agriculture news
Be informed daily with these free e-newsletters
You May Also Like
---