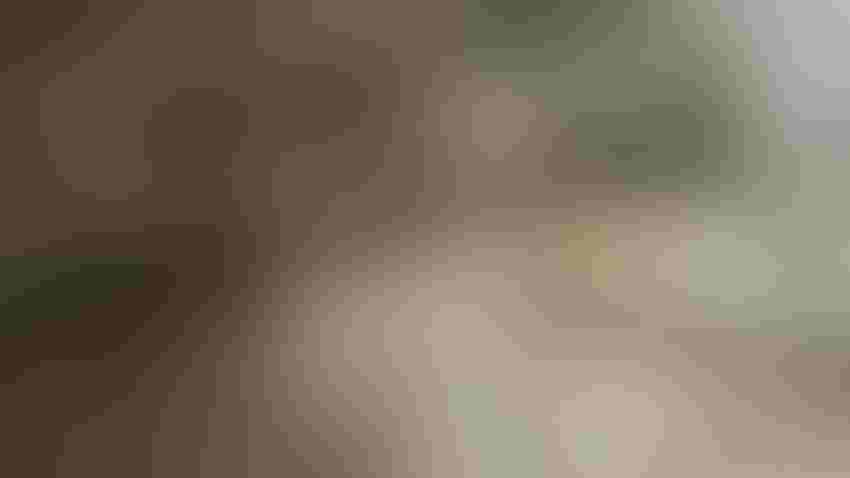 'Except in the cases where trees have been blown over, I think all this rainfall has been a positive thing,' UC Davis' Ted DeJong says.
Todd Fitchette
There's no such thing as a short conversation when you're talking to someone who has been teaching pomology for nearly 40 years.
That someone, Ted DeJong, distinguished professor and pomologist emeritus at University of California, Davis, is still at it, ready to lead the upcoming 2023 Principles of Fruit/Nut Tree Growth, Cropping, and Management course in a year that sandwiches both drought and atmospheric rivers.
Of the massive rainfall, he says, "Some growers may have lost trees to wind and subsequent water-logging and the standing water was not anticipated, but saturated soil at this time of year is really not a problem, not an issue."
It's been several years since soil profiles have been completely full with water percolating down below the root zone, so this spring's pooling may allow growers to minimize irrigation needs so that when trees do come out and bloom, they may be under little stress.
"Except in the cases where trees have been blown over, I think all this rainfall has been a positive thing in terms of the tree fruit industry," he says.
Even as the almond sector enters bloom and pollination, "I think, if the fields are dry enough, it will happen on time and beekeepers will get their hives out. Deciduous fruit and nut trees are very tolerant having their roots flooded and if the leaves aren't out yet and the roots remain inactive, there's not many issues."
Referring to the March 13-17 Principles course, DeJong goes back to the basics, the essentials of how trees work and why they do what they do. "A lot of seminars and training sessions are geared to specific problems and detailed solutions. This course emphasizes basic biology to understand why nut trees respond to environmental changes and management practices. You need to learn the letters of the alphabet before you can start to spell words."
Training for all levels
The training is not only for neophyte growers, but those who have long maintained an orchard. "They benefit from it because they've been doing things they were told to do, but they lack a fundamental background for why they're doing them."
This particular curriculum also includes an optional four-day field trip, time in the trees and a hands-on experience in fruit and nut breeding, growing, and stops at processing facilities throughout the Sacramento and San Joaquin Valleys.
"Everybody likes the trip part because we expose attendees to a variety of crops in different settings," he says. "Lots of growers are experienced in their own trees, but when they see how other operations do things, it opens their eyes to different options."
With four decades of experience in the field, the UCCE specialist says, "The tree nut industry is facing a lot of issues, things like marketing and pricing of the crop. The major issues in terms of growing the trees will still revolve around water and increased regulations.
"That said, the tree crops we grow will always have a strong place in California because they're ideally suited to our Mediterranean climate and our soils, especially almonds and pistachios. Walnuts may be a bit more problematic as they are not a Mediterranean-climate-only crop.
"But because of our ideal climate for almonds, pistachios, and stone fruits, they will always have a strong place."
For course content and registration, contact [email protected]. Registration deadline is March 1.
Subscribe to receive top agriculture news
Be informed daily with these free e-newsletters
You May Also Like
---