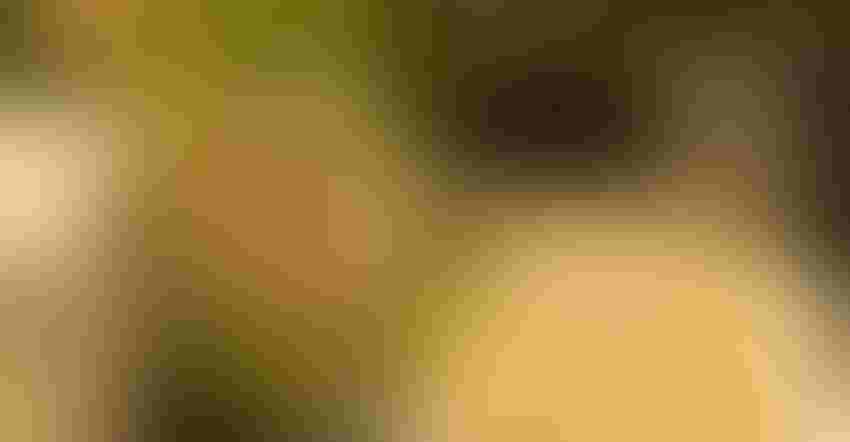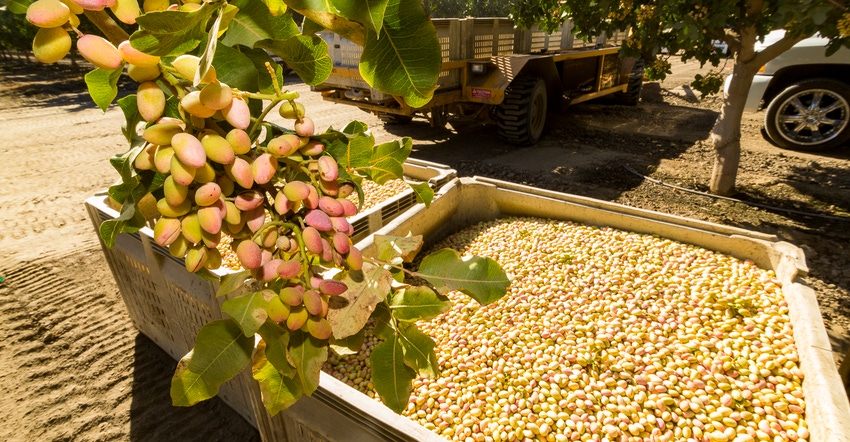 U.S. pistachio exports to China hit a record-high in the 2018-19 crop year, despite tariffs of 30-45 percent.
Todd Fitchette
American almond and pistachio growers may have reason to be cautiously optimistic as the trade war between China and the United State continues. With reports suggesting China is now refusing to buy American agricultural commodities, indications are those threats may be limited to state purchases of U.S. program crops, and not the specialty crops California is known for producing.
For U.S. pistachio growers the news has been positive. Richard Matoian, executive director for the American Pistachio Growers, says shipments of U.S. roasted pistachios to China have never been higher, despite increased tariffs of the U.S. product.
Current U.S. pistachio tariffs of 45 percent on raw product and 30 percent on roasted nuts are apparently not an insurmountable obstacle for the U.S. industry as Iran, America's chief competitor on the world pistachio market, experienced short crops in 2018 and 2019 after a major freeze.
Shipments of U.S. pistachios to China and Hong Kong in current crop year through July 31 were tracking at 232 million pounds, with an additional month of reporting yet to be documented in the crop year, Matoian said. The previous record crop year shipments to that region was about 211 million pounds, he said.
India is another significant market for U.S. pistachio growers as last year's six million pounds of product shipped was eclipsed by exports this year totaling more than 17 million pounds, Matoian continued. Again, a lack of marketable product elsewhere in the world contributed to the U.S. advantage.
It's been a different case for California almond growers, despite that industry's dominance in world markets. California currently produces over 80 percent of the world's almonds.
According to Richard Waycott, president of the Almond Board of California, Australia reported a bumper crop earlier this year as poor spring weather the last two seasons has flattened American almond production.
According to Waycott, Australia had a bumper crop of about 100,000 metric tons of almonds this year. This compares to steady production there of between 70,000 and 75,000 metric tons. Much of this year's Australian crop went tariff-free to China, he said.
While Australia was able to capitalize from the U.S.-China trade war, not all is lost for U.S. producers as Australia is said to be sold-out of almonds for the season while the U.S. crop remains in high demand, which has kept U.S. almond prices from tanking.
Still, Waycott estimates the U.S. almond industry lost between $1 billion and $2 billion in grower returns due to the trade war.
In meetings recently with Chinese officials, Waycott said he stressed the longstanding relationship the U.S. almond industry has had with China, and the efforts made to bolster that relationship over the years.
Like U.S. pistachios, American almonds are also in high demand in India. That nation recently became the largest destination of U.S. almonds as the Almond Board continues its global marketing efforts.
Subscribe to receive top agriculture news
Be informed daily with these free e-newsletters
You May Also Like
---