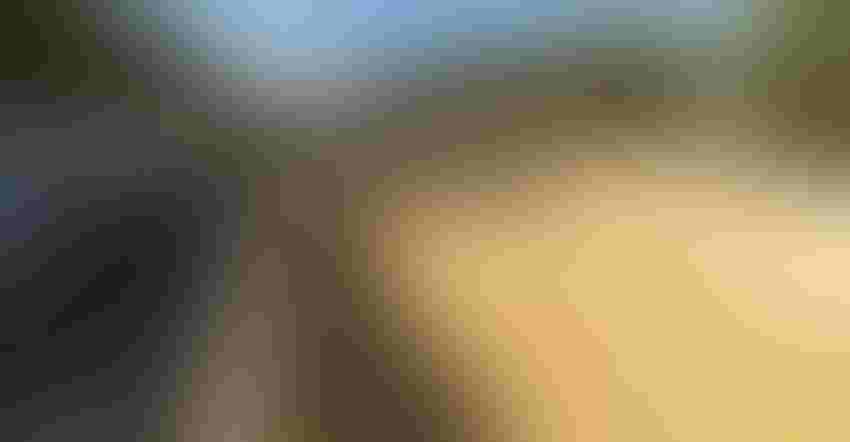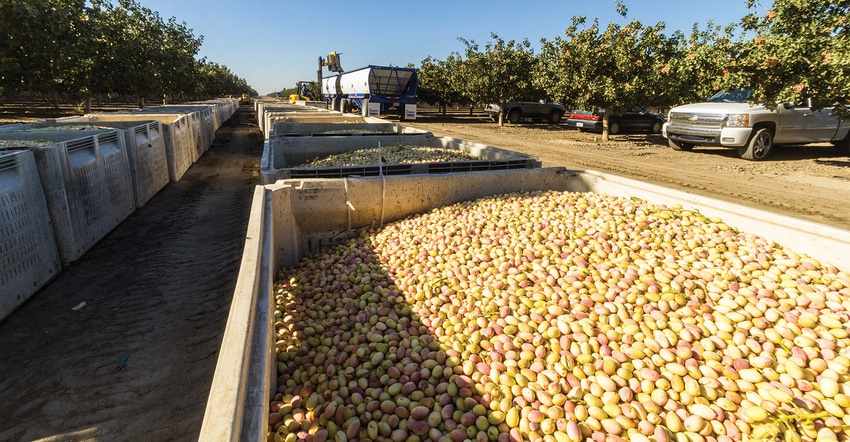 Adequate chill hours play an important role in pistachio crop productivity.
Todd Fitchette
"This cold night will turn us all to fools and madmen" wrote William Shakespeare, who obviously was never a tree nut grower hoping his orchards would tally up the necessary numbers of chill hours.
While La Nina warmer weather conditions may yet have a major impact, the number of chilling hours required to end dormancy and move trees on to spring bloom appear to be relatively on-target.
"The fact that there's been quite a bit of fog this year compared to recent years is actually considered a good thing that will have a positive effect on the pistachio crop," said Elizabeth Fichtner, Tulare County UCCE farm advisor.
"Some chill periods from late fall into early spring are more important than others," Fichtner said.  It's not just the amount of chill, but when it happens --- early winter versus late winter as opposed to the approach of spring.  You can get all the chill in the world, but you have to have a lot of heat units as well to negate that chill."
Citing data for Kerman, the major pistachio cultivar (900 hours), and a lack of data for recent arrivals like Lost Hills and Golden Hills varieties, Fichtner noted: "We don't have numbers for those, but they would be lower chill requirements because they're a crop that blooms earlier."
Chill calculators are an important tool for growers and crop managers.  "When you use a chill calculator, it allows you to select a weather station nearest to where your orchards are.  Using current conditions and a historical data log allows growers to tabulate the number of hours within a certain period where chill ran between 32 and 45 degrees.  It doesn't predict, but it tabulates the accumulation of hours within that range."
A dearth is better than a paucity in this case.  "If there's a plethora, that can be good because you generally can't have too much.  It's the lack of chill hours that prove to be a problem.  If you don't have enough chill accumulation, your bloom gets messed up, bud break gets thrown off schedule, and you end up with a lack of crop."
Chilly nights
Stark Bro's Nurseries and Orchards has seen a fair share of chilly nights since the company began in 1816. They define 'chill hours' as "those spent below 45 degrees F."
"For trees to come out of late fall/early winter dormancy to bloom and set fruit, they require a certain amount of cold — the chilling requirement — followed by warmer temperatures.  These requirements vary among varieties, but generally speaking, nut trees in northern climates require higher hours (800-1000) while southern region nut trees only need 500 or less hours.
"A low-chill tree in a high-chill area will break dormancy too soon and damage fruit buds, or even die as a result, so research your area climate and choose tree varieties accordingly."
Fichtner referred to the lower harvest of walnuts this year because of an unexpected freeze last year and said, "Chill is different from freeze damage that goes below 32 degrees.  When you get to that point, chill turns to freeze.
"That's why a chill calculator is such an important tool for growers to maintain the productivity of an orchard, assessing its viability and economic sustainability."
And this year in Central Valley, "Nut trees up and down the valley are chilling properly and winter 2021-2022 looks as though it will be a good one relative to cold weather," according to the California Farm Bureau.
"We're in a great position with chill accumulation this winter," reporter Yolo/Sacramento county UCCE orchard advisor Katherine Jarvis-Shean.  "We're having the highest chill we've had in the last seven years."
"Ideally," said one grower in Manteca, "we'd like it to stay chilled all the way to bloom."
Subscribe to receive top agriculture news
Be informed daily with these free e-newsletters
You May Also Like
---