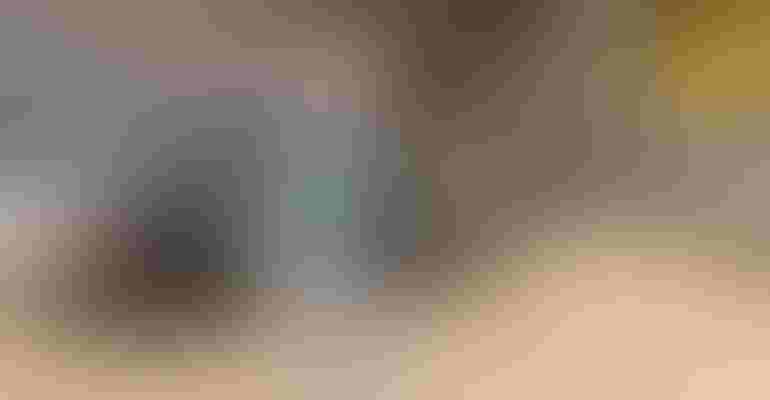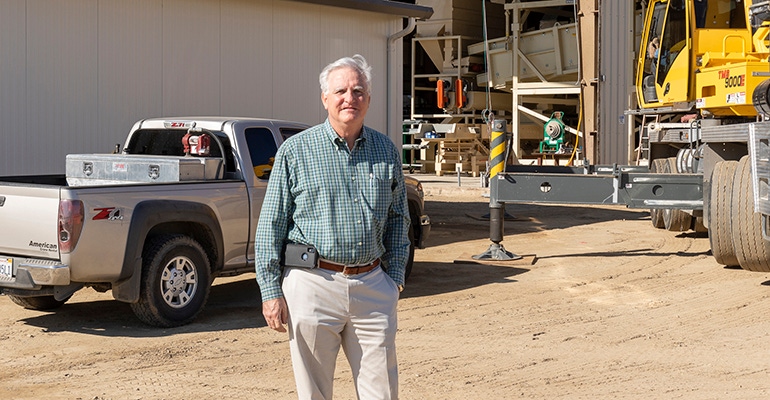 Michael Kelley, president and CEO of the Central California Almond Growers Association, says the modernization of its Kerman 1 plant will effectively double throughput in the shelling and hulling operation.
Todd Fitchette
Almond hulling and shelling capacity will need to increase in the next few years as the industry eyes the 3-billion-pound crop in the next few years.
Processing those nuts is one of the last steps in producing a consumer product. Removing the hulls and shells is critical to this. One California huller and sheller is modernizing its process to build additional capacity as it faces increasing production from its members.
Michael Kelley, president and chief executive officer of the Kerman-based Central California Almond Growers Association says the ongoing upgrade of Kerman Plant No. 1 is not just needed to address aging equipment, but to accommodate a planned 165 million pounds of hulling and shelling capacity from a membership base that will soon have over 60,000 acres of almonds.
When the Central California Almond Growers Association (CCAGA) formed as a cooperative in 1963 only the hulls could be removed at the association's single plant in Sanger, Calif. Almond kernels that needed to be separated from the shell had to go elsewhere before moving further in the processing chain. Since then the association has grown to become the world's largest huller and sheller of almonds with its original plant in Sanger and three plants on a single site near Kerman.
Twenty years after building the Sanger plant Kerman 1 went online. Now, 37 seasons later, the processing line known as Kerman 1 is undergoing a multi-million capital improvement project that will be online when growers harvest their crop later this year. Since going online in 1983, the Kerman 1 plant expanded twice, with Kerman 2 and Kerman 3 going online in 1993 and 2006, respectively.
Cooperative membership
Membership in the 57-year-old cooperative is closed. The association did this in principal three years ago, but last year formalized that as member surveys suggested the plant would not have the capacity for new members. Last year the association hulled and shelled over 136 million almond meat equivalent pounds at its Kerman and Sanger locations, an increase of nearly 29% from the previous season.
"After 37 seasons here in Kerman it was time for us to prepare for the higher volumes," Kelley said of the capital project.
After removing the old equipment, contractors installed new, state-of-the-art hulling and shelling equipment that Kelley says will effectively double the throughput.
"Kerman 1 was actually running okay, but the bottom line is we couldn't go on this way if we were going to be at 165 million pounds in three years," Kelley continued.
The need for efficiency improvements will help the association balance its shelling capacity with growth, which was accommodated in 2016 through a major renovation of the Kerman 2 sheller.
The capital projects will also improve the inshell line, hash clean up line and help meet strict regulatory requirements centered on the Affordable Care Act and the association's operational permit from the San Joaquin Valley Air Pollution Control District. Hash is a byproduct of the shelling process. Among these restrictions is the need to complete the hulling and shelling process within 120 days.
Building a new huller and sheller isn't cheap. Kelley says a new facility could cost about $22 million. By upgrading the existing facility, which includes new cement pads to replace crumbling asphalt areas worn out by seasons of truck traffic and the addition of new stockpile loader belts, Kelley says the association can cut that cost in half and do the same work. A bulk receiving station operated on behalf of Blue Diamond Growers for its membership will also improve efficiencies as it will limit the number of bins CCAGA will need to operate.
Kelley said the equipment previously used in the Kerman 1 plant was sold to an almond huller and sheller in Chile for that country's emerging almond industry.
Solar
Over two megawatts of solar capacity were installed in recent years at the Kerman plant. Aside from helping offset escalating energy costs, Kelley says one of the association's consultants is looking into ways to further monetize the system by offering renewable energy credits on the open market.
For more news on tree nuts as reported by growers and farm advisors, subscribe to the Tree Nut Farm Press e-newsletter.
About the Author(s)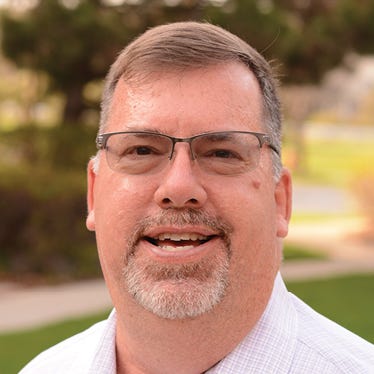 Associate Editor, Western Farm Press
Todd Fitchette, associate editor with Western Farm Press, spent much of his journalism career covering agriculture in California and the western United States. Aside from reporting about issues related to farm production, environmental regulations and legislative matters, he has extensive experience covering the dairy industry, western water issues and politics. His journalistic experience includes local daily and weekly newspapers, where he was recognized early in his career as an award-winning news photographer.
Fitchette is US Army veteran and a graduate of California State University, Chico. 
Subscribe to receive top agriculture news
Be informed daily with these free e-newsletters
You May Also Like
---