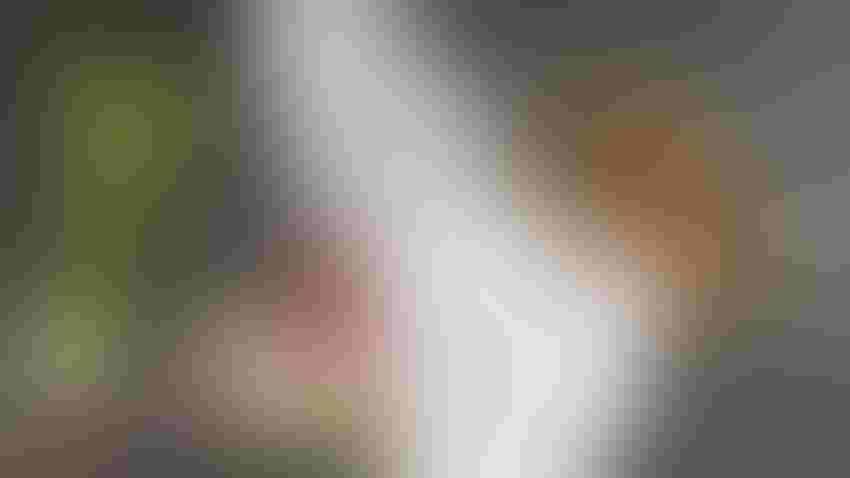 Following a cool-weather honey production cycle elsewhere, honeybee hives began their annual trek to the Pacific Northwest and California and go to work on the almonds.
UCANR
About the time of the year when hearts and flowers predominate (if you missed Valentine's Day on February 14, you may be in big trouble), so, too, does the sound of bees pollinating California's almond trees.
Tradition has it that, climate change and rolling rainstorms notwithstanding, sometime in January starts to see the first-of-the-new-year blooms, signaling the busy buzzing season throughout the million plus acres of California's bearing almond orchards.
Following a cool-weather honey production cycle elsewhere, the hives begin their annual trek to the Pacific Northwest and California and go to work on the almonds. And because it takes about two colonies per acre to accomplish almond pollination, some two million colonies need to be trucked in from all over the country.
And there's a concern that the ratio of supply versus need may not be able to be maintained. As the California Farm Bureau reported recently, beekeepers and farmers say an additional 600,000 hives may be needed for pollination with additional almond acreage coming into production into the next few years.
The American Beekeeping Federation reports, "It's estimated there are about 2.7 million bee colonies in the U.S. today, two-thirds of which travel the country each year to pollinate crops and contribute $20 billion to the value of American crop production."
There are several suspected reasons for the continuing bee decline, like reduced forage, mites, pesticide-related issues, colony collapse disorder, and most recently researchers in Philadelphia began to suspect that bee brains themselves may be a possibility. A goal now is to identify early-warning stress signs so that beekeepers can rescue threatened hives before it's too late.
Importance of the process
The importance of the process and who makes it happen was outlined in a proclamation by California Gov. Gavin Newsom that coincides with California Pollinator Week, which this year will be June 19-25. "California is home to an array of ecosystems that support different species of pollinating animals essential to the state's diverse agricultural production," the proclamation reads. "Pollinators are key partners in producing much of the food supply from fruit to nuts. In fact, 75 percent of all flowering plants rely on pollinators for reproduction making birds, insects, and other pollinators essential to the state's agricultural industry."
Initiated some 15 years ago, National Pollinator Week has now grown into an international celebration that promotes the valuable ecosystem services provided by bees, birds, bats, butterflies, beetles, and other pollinators.
The magazine of American Beekeeping (Bee Culture), says almond pollination is traditionally an up-and-down proposition with a fluctuating outlook. The traditional variables are cited, from drought to flooding to problems within the beehives themselves and mention is made of resultant removal of bearing acreage.
All of which impacts colony demand which is calculated on using two colonies per acre on traditional varieties and one colony per for the self-fertile varieties (Shasta and Independence). Recent years have shown some 2½ million honeybee colonies, plus or minus, are needed to complete the job in California depending on the colony strength requirement (generally eight active frames).
In his 2023 Almond Pollination Outlook, Wyatt Wells of The Bee Corp did not focus on the traditional availability or price of pollinator bees, but predicted: "In theory, overcoming a shipping backlog should be enough to facilitate a significant increase in almond prices this year as growers are eager to move on from pinching pennies."
Subscribe to receive top agriculture news
Be informed daily with these free e-newsletters
You May Also Like
---