California Crop Weather: rain, warm temps spur field crops
California Crop Weather: rain, warm temps spur field crops
Dryland grain growth and development have improved from recent rains.Winter wheat and oats are in excellent shape from recent warm temperatures following precipitation.In the Central Valley, more rain needed to sustain small grains and alfalfa growth.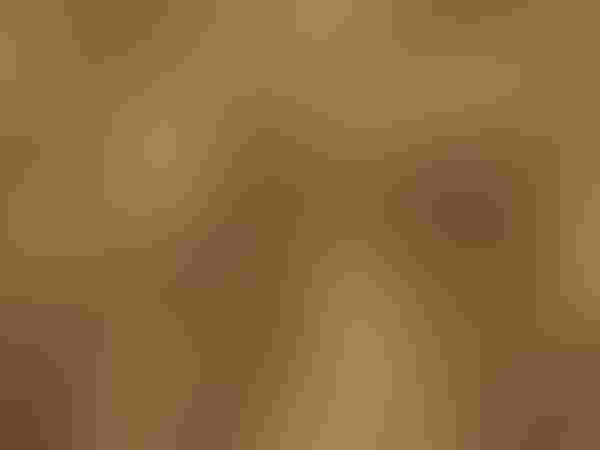 The California Crop Weather report from the National Agricultural Statistics Service in Sacramento, Calif., released Jan. 30, 2012.
Weather
The week of Jan. 23 began on a wet note as a low pressure trough pushed a cold front through California. Moderate to heavy showers fell all across the state from north to south.
Showers persisted across the northern third of the state through early Wednesday while high pressure building from the south brought Southern California dry and warm conditions.
High pressure continued to strengthen and by Thursday had brought dry and mild conditions to the state except for the far North Coast. By Friday, dry and mild conditions were the rule all across California.
On Sunday, some high clouds spread across the north but temperatures remained very mild for the season while high temperatures in the south were very warm for the time of year.
Field crops
Dry-land grains growth and development have improved from recent rains. Winter wheat and oats were reported in excellent shape due to warm temperatures following the precipitation.
In the Valley, more rain was needed to sustain small grains and alfalfa growth. 
Oats were sprayed for weeds in Stanislaus County.
Fruit crops
Pre-emergent spraying, irrigation, and pruning continued. Growers also applied some fertilizers and herbicides. Peach,kiwi, and prune orchards were irrigated, pruned, and planted.
Grapevineyards were dug and pruned.
Navel orange andtangerine harvests continued as internal maturity continued to improve. The pummelo harvest continued. Strawberry fields were progressing well.
Nut crops
Pre-emergent spraying, irrigation, orchard removal, planting, and pruning continued. Growers also applied some fertilizers, herbicides, and soil amendments. Walnut orchards were pruned.
Vegetable crops
Kern County reported carrots harvested and planted. Fresno County reported broccoli and lettuce harvested and boxed. In Stanislaus County, broccoli continued to grow. 
Subscribe to receive top agriculture news
Be informed daily with these free e-newsletters
You May Also Like
---