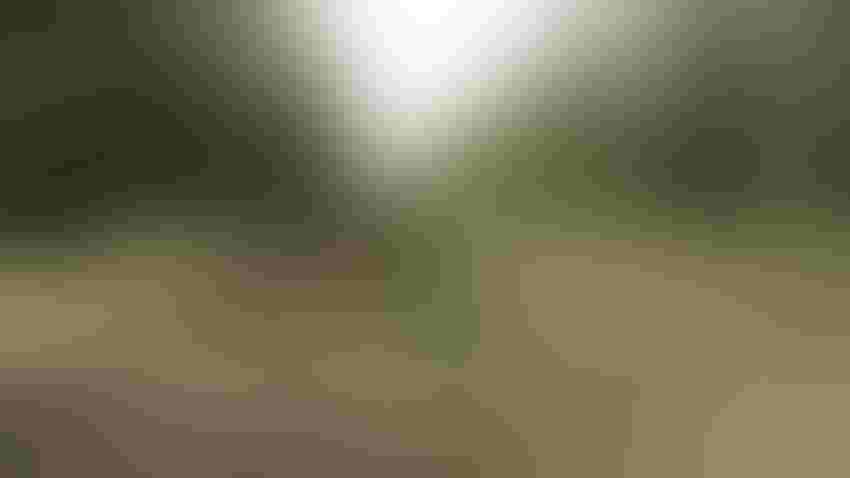 Walnuts are harvested in Northern California. The University of California is preparing a new cost study for growing walnuts.
Tim Hearden
Leave it to some smart guy in our past to show us how to find success in the future. One of President Abraham Lincoln's famous quotations preaches: "If we could first know where we are, and whither we are tending, we could then better judge what to do, and how to do it."
And while the ag department at the University of California didn't set out to prove that axiom several years back, they have/have done/are doing so in their original and updated (pending) tree nut cost and return studies.
In 2020, UC published findings from studies conducted in 2017-2019 — some 23,000 studies on all commodities —with tree nuts of specific interest to those orchard growers. Trend lines were downloaded going all the way back to the 1930s, everything from labor and fuel rates to what operations were performed, when, and at what cost. The studies became a benchmark for most all players in California's Agricultural industry.
But times change quickly in our contemporary world and those most-recent calculations have been rapidly supplanted to reflect today's reality. Hence, a need for another update to more accurately portray current conditions.
"We're currently working on updating our walnut cost study and, funding pending, we have plans to update the almond sector, and then pistachios in the next couple of years," said Brittney Goodrich, an assistant professor in the Cooperative Extension sector of the ag department.
"Our goal is to put out estimates of typical costs and returns for all the different crops in the state because a lot of folks from the USDA to growers or lenders need this information as a guideline to determine how much they should pay for crop insurance or for reimbursement of equipment purchases and conservation practices.
"These archival and current numbers are used by a wide variety of people to answer a wide variety of questions with topics involving almonds, pistachios, and walnuts among the Top 5 commodities frequently referred to. We have only one study on something like blackberries, but we have five studies on almonds and those topic study numbers are growing rapidly."
New walnut study
Statisticians are currently engrossed in updating a walnut study for the Sacramento Valley --- "And it's looking pretty bleak as you might have guessed," Goodrich said. "Initial estimates indicate operating costs per acre are up 23% while returns are down 25% (using 75 cents per pound) and that's probably higher than what growers are looking at getting this year. It really shows that costs have increased for all the tree nuts with walnut and almond pricing going down and pistachios holding a little bit more steady."
Estimations are that almonds and pistachio costs-per-acre might be somewhat similar to the walnut percentages because a lot of similar machinery is used, "But that's hard to say. We know fuel and labor costs have increased substantially as has the cost of water and interest rates and we've also seen fertilizer prices basically double. It's across the board."
The new walnut numbers are in draft form and anticipated to be released in early 2023 with several new almond studies awaiting receipt of project funding and a due date sometime about January 2024.
While awaiting those new numbers, recent Land IQ estimates are suggesting that, prior to 2020, the largest amount of almond acreage removed was a thousand acres per year, but over the last two years, projections have jumped to 55,000 acres.
"Some of those acres would have been aging trees to be removed regardless of condition, but the numbers speak to the fact that cost increases and decreasing prices aren't adding up and it doesn't make sense for some growers to continue those orchards."
About the Author(s)
Subscribe to receive top agriculture news
Be informed daily with these free e-newsletters
You May Also Like
---