Almond bloom will be late
Almond bloom will be late
A significant potential advantage of a late almond bloom will be less chance for frost damage during and after bloom.Almond trees are set up for a flash bloom after a very cold winter.Cold weather has delayed population build-up in the Southern California bees.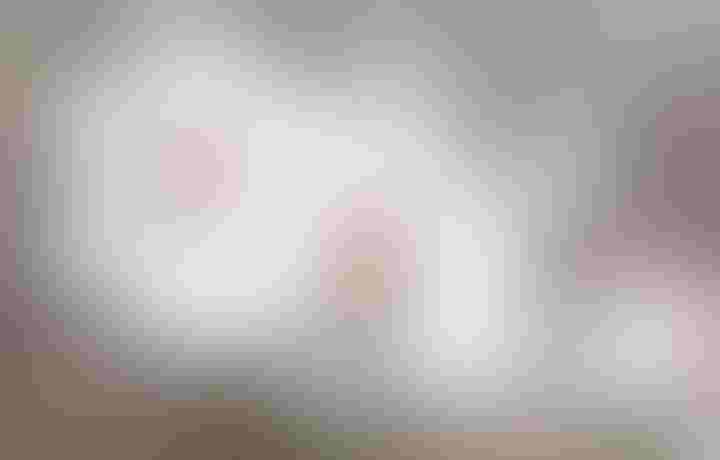 During mid-January every year, I check the early-blooming Sonora variety on an early-blooming Kern County orchard.
I was surprised at how tight the buds were. The cold weather has held buds back to the point where bloom will be at least a week later than in recent years. Once it starts, though, it will come in a hurry, likely giving a flash bloom that we haven't experienced for a long time.
We usually plan to have all the bees in almond orchards by Feb. 10; this year we're figuring Feb. 15-20. We might not see full bloom on the hard shells until March 1.  A significant potential advantage of this late bloom will be less chance for frost damage during and after bloom.
(See related: Honey bee losses defy solitary explanations)
Our two main bee sources are from other states and from Southern California. We are ready to move the out-of-state bees in any time. Most are stockpiled here.  Cold weather has delayed population build-up in the Southern California bees, therefore, for the colonies that haven't yet attained good populations, the longer we can keep them down there, the better product we can deliver. Colony populations of our out-of-state beekeepers look very good, well over 8-frames — but required quite a bit of beekeeper shuffling, dropping some, taking on others — to attain such levels.
The bud set in the orchard I looked at was sub-par — could have been disease. It's also possible that a no-pruning program has restricted bud wood renewal. The original idea behind annual pruning was to keep the trees forever young and that fruiting spurs should be renewed every six years to accomplish this. Check your orchard to see that you maintain good fruiting wood. Hedging could help here, but not both sides of a row in a given year.
(See related: Honey laundering trails all lead to China)
Almond trees are set up for a flash bloom after a very cold winter. We haven't had a flash-bloom for years because we haven't had a cold winter for years — until this year.  With a flash bloom, most flowers are receptive for maybe one or two days versus five to eight days after a mild winter. Fungicide applications during a period of peak flower receptivity can restrict pollen germination and subsequent fruit set.  Chances are that a fungicide application on a given day in past years would affect only a relatively small percentage of the total number of flowers. This year, if you pick the wrong day for an application it could have a negative effect on most of your blossoms. You wouldn't turn a hose on your prize dog in the middle of a mating event. Why douse your flowers during the almond-mating event?
The insect growth regulator (IGR) Dimilin is sometimes mixed with fungicides. The label on Dimilin says non-toxic to bees, but this only applies to adult bees. Dimilin has been shown to damage bee larvae with subsequent significant damage to bee colonies.
Bee theft
Around Jan. 10, about 100 colonies of bees were stolen from a Kern County stockpile site at the intersection of I-5 and Hwy 119 (Taft Hwy). The hives were well-marked with the beekeeper's name (James Wickerd) and address on both sides all the boxes; such marking usually deters thefts. Bee thieves, however, either repaint the hives, or transfer the frames to other boxes. The shortage of bees this year will likely trigger more thefts. Such thefts usually occur just prior to almond bloom, or directly from almond orchards.
Subscribe to receive top agriculture news
Be informed daily with these free e-newsletters
You May Also Like
---