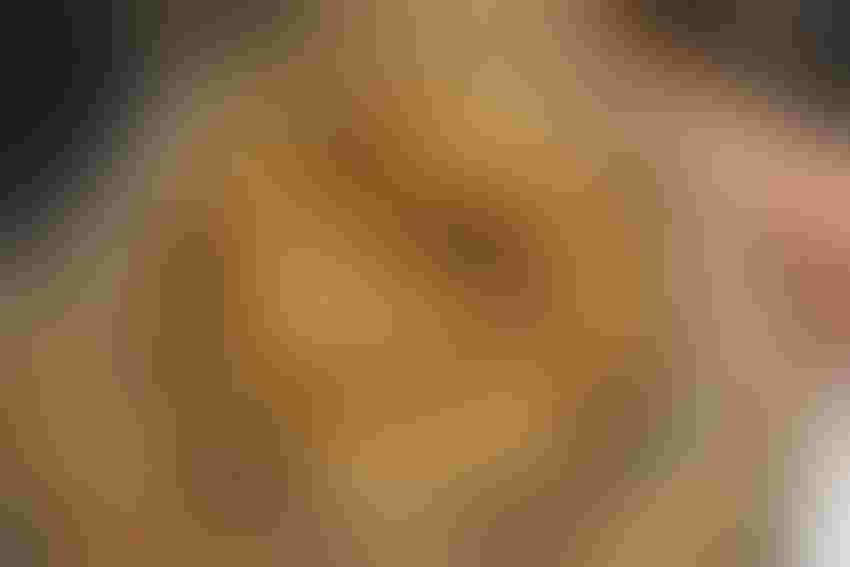 The almond industry could win or lose, depending on the level of funding Congress attaches to several key titles in the 2018 Farm Bill
Todd Fitchette
Funding levels are center stage for California almond growers in the next federal farm bill.
California Almond Alliance (CAA) President Kelly Covello recently shared with U.S. House Agriculture Committee members that the farm bill currently benefits the almond industry through trade, conservation bio-energy, technical assistance, research, and block grants.
Agriculture Committee Chairman Mike Conaway, of Texas, along with U.S. Representatives Jeff Denham, of Modesto, Doug LaMalfa of Richvale, and Dwight Evans at Penn gathered at Modesto with Rep. David Valadao of Hanford for a listening session on the importance of boosting farm bill program spending.
"It is essential that we increase 2018 farm bill program funding levels," said Covello. "We have seen no funding increases in several important titles in the last two farm bills while the challenges facing agriculture have exploded."
Covello outlined for the House committee members several of the farm bill titles that are beneficial to the almond industry, including those addressing commodities, conservation, trade, rural development, research, energy, horticulture, and crop insurance.
California is the sole commercial producer of U.S. almonds which this year surpassed one million bearing acres, grown from Bakersfield in the south end to Red Bluff in the north.
Covello said a particularly important program for almond growers is the Environmental Quality Incentives Program (EQIP) under USDA's National Agricultural Statistics Service. EQIP provides funding to meet ever-increasing environmental standards which are particularly stringent in California.
"The almond industry has used EQIP to upgrade agricultural motors to help the San Joaquin Valley comply with federal air quality standards," she explained. "EQIP is historically underfunded and always over subscribed. Additional funding for EQIP would help the California ag industry meet increasingly strict air quality regulations."
Since nearly 70 percent of the California almond crop is exported, the Market Access Program (MAP), Foreign Market Development Program (FMD), and Technical Assistance for Specialty Crops (TASC) are crucial for continued economic growth, Covello told the committee members.
"Despite the importance and success of these programs, funding under the farm bill to the MAP program has not increased since 2006 and FMD funding has not increased since 2002," she said.
Covello asked Congress to double funding levels to these two programs.
Energy
Covello told the panel the almond industry could eventually produce almonds with zero waste, yet current economic and environmental challenges along with bio-energy technological hurdles have slowed the development of bio-energy outlets for almond biomass and byproducts. She called on Congress to make bio-energy programs available to specialty crops since open burning is no longer a viable option in California due to air quality restrictions, and economic factors have closed biomass plants that once converted almond orchard clippings to energy.
According to Covello, woody biomass produced in orchards and orchard removals can be used as a feedstock for biofuels or bio-energy. However, USDA bio-energy programs have traditionally focused on row crops for ethanol production and have not considered biomass generated from specialty crops.
"It is imperative that biomass produced in fruit and nut orchards be eligible for the USDA's bioenergy programs," she said.
Rural business development
The CAA leader also called for changes in the rural business development program to re-define "rural" since most rural areas of California do not have program access to such programs. She also called for job training program expansion.
"We are at a critical time in California with regards to labor in rural California," said Covello. "In the next five years, we're going to see a change in the agricultural job landscape of California. With the adoption of labor laws including a new minimum wage and new agricultural overtime laws along with the rapid changes in science, technology and mechanization, ag jobs of today will not be the jobs of the future."
Subscribe to receive top agriculture news
Be informed daily with these free e-newsletters
You May Also Like
---