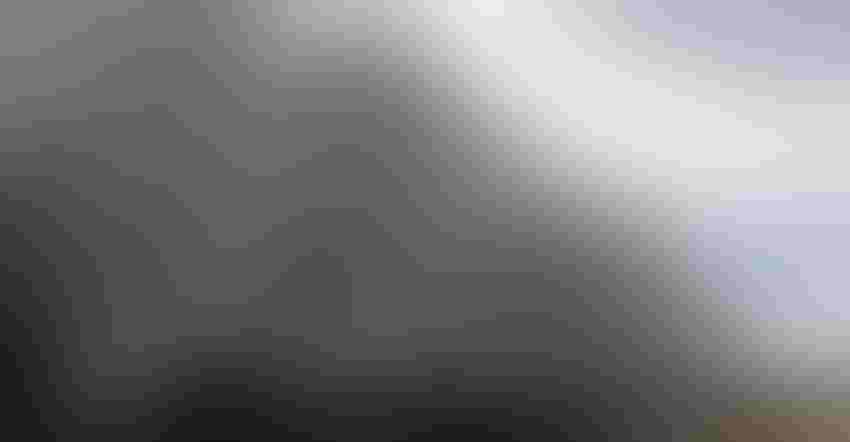 As another almond blossom commences in California, new Almond Alliance CEO Aubrey Bettencourt remains optimistic about her industry's future.
USDA ARS
She may be new to the Almond Alliance, but she's not new to farming or agriculture in general as Aubrey Bettencourt brings her fourth-generation experience to the job as president/CEO of the Almond Alliance of California.
Named to the post when her predecessor, Elaine Trevino, left for an administrative position involving agricultural trade, Bettencourt traded in her fight to "keep farmers farming" as California State Director of the USDA Farm Service Agency. She was welcomed by Almond Alliance Chairman Mike Curry who said, "Aubrey comes to us with a wealth of diverse knowledge and innovative advocacy."
She'll need every bit of it if another industry executive, Brian Wahlbrink, chairman of the Almond Board of California is right in his Almond Conference prediction that, "Times are tough, maybe the toughest ever."
But those kinds of times are just another day at the office for Bettencourt.  "Sure, times are rough, but almond growers are the most sophisticated entrepreneurial, innovative, group of farmers in the world and they're taking a tough situation and creating opportunity out of it," she said.
Uppermost in the list of challenges is the issue of water supply, or lack thereof.  "We're talking quantity, quality, timing, and distribution, be it surface or groundwater," she said.  "In the middle of a drought scenario, it's a water supply challenge legally, scientifically, and from an engineering standpoint.  Before our processors, haulers, and shellers can even get to a product, farmers have to make water decisions of how much, when, and where."
Once product is harvested and delivered, problem number two appears in the form of getting that product to consumers instead of being weighed down at different levels along the supply chain.
Still, water supply, storage, and infrastructure dominate the top of the problem list, projects like resizing reservoirs that will have direct benefits to Delta water quality.  "We also face challenges in the SGMA world that is going to force a lot of invention and innovation when it comes to the way we look at groundwater supplies and our ability to recharge."
Many challenges
Faced with ominous reports like that of Land IQ that reported that "almond growers pulled out over 44,000 acres last year" or a National Public Radio feature that noted: "Profitability is not the same as in the past.  The world is going to start to see less almonds," Bettencourt is undeterred. She remains so despite a University of California Ag Economics Almond Market Outlook that advised: "Expect the growth in California's production to slow moving forward (as) plantings have slowed to the point where, at the present pace, they are unlikely to match removals of older trees."
"Growers are modifying and adapting to change," counters Bettencourt.  "You're going to see, be it almonds or tomatoes, the high dollar crops, you'll see changes in cropping behavior throughout the state.  There's a lot of factors at play, like soil health, and what we're seeing is an adaptation that is of concern to the Alliance was well as those in the rural and agricultural spaces."
Emphasizing that her bailiwick is the policy and regulatory side of things, she does admit that climate change is modifying cultural practices and the environment itself.  "We're looking to become climate resilient, and almonds offer a lot of different levels in terms of how they can contribute to this resilience.  We're exploring issues to make sure growers have the resources on the ground, from a technical, regulatory, and financial standpoint, to be able to invest in the adaptations they need to make."
Despite the roadblocks and a predicted uphill climb, she said: "Although drought will be a strong component of 2022, we're a strong industry that will be inventive and innovative leaning into our problems and looking for opportunities to invest in our own sustainability."
Subscribe to receive top agriculture news
Be informed daily with these free e-newsletters
You May Also Like
---