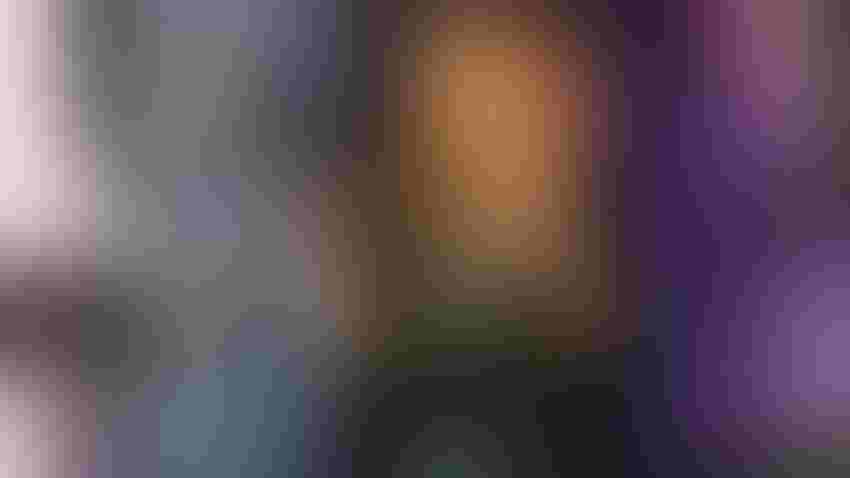 As president and CEO of the Almond Alliance since 2021, Aubrey Bettencourt continues to push for reduced trade barriers and increased demand for almonds, what she says is one of the four leading agricultural exports from the United States.
Todd Fitchette
Under the theme "won't back down," the Almond Alliance continues to push forward on a host of issues critical to the state's multi-billion dollar industry.
The alliance met in late April for its annual meeting, touting its supply chain successes, and reminding members that they are part of one of the four leading agricultural exports from the United States. Work still must be done to move a backlog of product and increase demand for a crop that continues to languish with unprofitable grower prices due to high supplies.
Last year this time the Almond Alliance worked to pass the Ocean Shipping Reform Act. This was needed to address predatory practices by ocean carriers that favored Amazon shipments over almonds and other U.S. food commodities.
"About a year ago when we realized we had about 1.4 billion pounds of almonds left to ship and we were coming up on the August 1 new harvest, we needed to move product," said Aubrey Bettencourt, president and CEO of the Almond Alliance. "This was probably the peak of the dysfunction on the supply chain, post-COVID. You had carriers that were canceling routes out of Oakland, and carriers that if they did stop in a port, would say you had a four-day receiving window, only to call you halfway through and say you have four hours to get us a container."
Along the way, carriers were charging confiscatory fines for failing to meet unattainable requests.
"We knew the Ocean Shipping Reform Act was absolutely needed," she continued. "We worked very hard to get it passed, but we also knew it would take a year to enforce."
Media blitz
This led to a second prong in the alliance's attack: a media blitz. Working with the organization's media team, the alliance launched a 60-day blitz that started with a blog post and ended with front-page stories in the New York Times and San Francisco Chronicle, a feature on NPR, and a letter from U.S. senators to the White House to request a meeting with ocean carriers. The goal of the meeting: negotiate adequate receiving windows and container availability. All this – the media attention and the letter – hit within the same week, Bettencourt said.
She continued: "At that point, two of the largest carriers in the world called the Almond Alliance and said 'get our names out of the papers. How do we help you'?"
Bettencourt is optimistic that a positive tide is turning for the almond industry. From January through March the industry managed to move record volumes of almonds. April fell short of record shipments, but the mid-season shipping trend seems positive.
"There are a lot of other factors to move product, but we're looking as if we can continue the rate of 240 million pounds a month getting out, we're back to a normal carry-in by August 1. If that happens, we will have course-corrected one of the most catastrophic supply issues to almonds in a very short time," she said.
Last year the almond industry carried forward over 800 million pounds of unsold nuts from the previous marketing year, creating a 3.38 billion supply that would need to be moved through a constrained supply chain. Based on total shipments to date, the forecasted carryout into the next marketing year is 600 million pounds, or just under 25% of the projected 2023-24 marketing year harvest. The industry recently released its subjective forecast of 2023 crop production, estimated to be about 2.5 billion pounds. The lower crop production is quietly seen by some in the industry to aid the oversupply.
Tariffs
Bettencourt says retaliatory tariffs remain an issue – one which the Biden Administration is unwilling to address with China and India, two of the U.S. industry's largest markets.
"This administration has said they're really not interested in direct trade negotiations as they've seen done in the past," she said. "We're still working out where this administration wants to go on trade. We're not going to stop beating the drum on that because those are our biggest markets."
Bettencourt says the industry will continue to look to other market opportunities, including work on moving more product into the Philippines, and on continued MRL issues in the European Union.
Market access funding through the upcoming Farm Bill is a high priority for U.S. agricultural efforts. The almond industry was one of many testifying last February at a Farm Bill listening session in Tulare, Calif., on Market Access Program funding. Ag industry leaders asked the House Ag Committee to double MAP funds in the upcoming Farm Bill to help them promote U.S. commodities at home and abroad.
"We need to double the funding in that space," Bettencourt said. "The world has changed: if the government's not going to go out and open up new markets for us, then give us money and grants to let us go out and open new markets for ourselves."
Subscribe to receive top agriculture news
Be informed daily with these free e-newsletters
You May Also Like
---