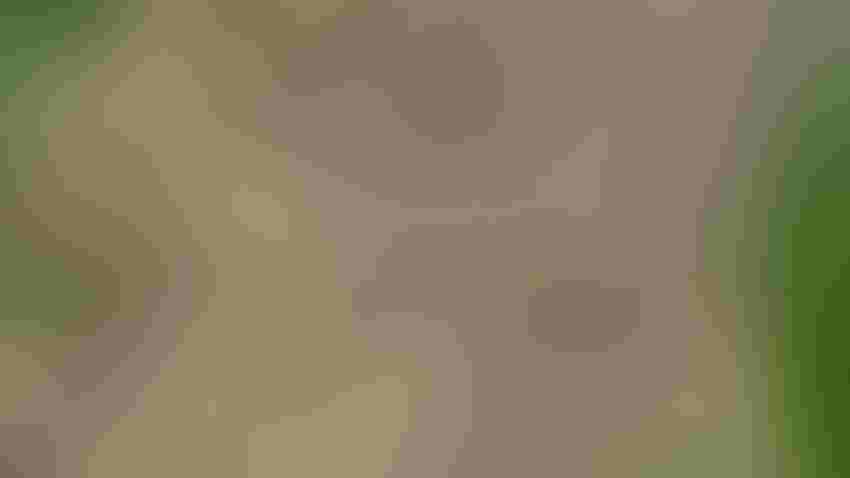 CAPTURED ON CAMERA: Your weeds may get their pictures taken soon. Precision Planting is developing Symphony Targeted Spraying, using cameras to detect weeds.
Tom J. Bechman
If you lived through the 1960s, you likely remember the TV show "Candid Camera." The wacky but popular TV show captured funny moments with a hidden camera. If Precision Planting has its way, your weeds will soon be on the company's version of "Candid Camera," only it won't be funny, at least not for the weeds.
The company recently updated farmers on its Symphony Targeted Spraying System, still under development. The vision-based spraying system will use camera technologies and artificial intelligence to vary spray rate based on weed size and pressure in the field. It can also be programmed to only spray where there are weeds, saving chemicals.
One of the company's guiding principles in developing the technology is making sure it can retrofit onto existing sprayers. Spokespersons say it's crucial that growers be able to obtain state-of-the-art technology without investing in a new sprayer. No release date for the technology was announced. See precisionplanting.com.
Big bucks in biologicals
There is no new product to introduce today. There is no new name in nitrogen fixation for the corn arena. But steps that Bayer took late last year make one or both of those developments more likely in the future. Late last year, Bayer closed on a transaction with Ginkgo Bioworks to create, what observers call, an agricultural biological powerhouse.
In one move, Joyn Bio, a joint venture between Bayer and Ginkgo Bioworks created in 2017, was integrated into Ginkgo Bioworks. That enables the continued advancement of Joyn Bio's innovative nitrogen fixation platform. As part of the agreement, Bayer retains the right to commercialize the technology to complement synthetic fertilizer use in coming years. See bayer.com.
Plants signal water needs
Technology developed in Israel allows for direct plant monitoring. Called breakthrough technology, it enables growers with high-value crops to know more precisely when plants need irrigating. Treetoscope, the Israeli company, offers this and other innovative services to farmers in North America, Europe and the Middle East.
Under an agreement announced in December, Treetoscope will partner with Toro to provide this technology in the North American market, including in Canada, the U.S. and Mexico. Toro will integrate this technology into its Tempus Ag automation system. The goal is simple, easy-to-use irrigation management and control. Visit thetorocompany.org and treetoscope.com.
Streamlined crop health imagery
Intelinair, based in Indianapolis, is taking crop health imagery and analytics to new heights. The company just announced new features that will enhance its AgMRI flagship product for 2023 for participating farmers.
The AgMRI homepage will feature a configurable dashboard, customized alerts and an advanced filter, which can help farmers find the information they want more quickly. Updates to the iPhone app include a two-minute field scroll to allow for faster browsing through information on your fields when you're in a hurry. Your own follow-up scouting will be more efficient, thanks to features such as offline scouting where there is limited or no internet connectivity. You can also track and review field reports more easily.
Finally, get information on weather conditions and soil moisture with the weather widget overview feature. Learn more at agmri.com.
More info for decision-making
The theme among companies is clear: marry hardware and software with knowledge. Lindsay will partner with Ceres Imaging to populate Lindsay's FieldNet platform with high-resolution images and more information on crop emergence, canopy density, soil compositions, water stress and nitrogen content. Both companies believe that more knowledge of these key crop indicators will let growers make better judgments on crop health and management, including when and how much to irrigate. Learn more at lindsay.com and ceresimaging.net/fieldnet.
Subscribe to receive top agriculture news
Be informed daily with these free e-newsletters
You May Also Like
---