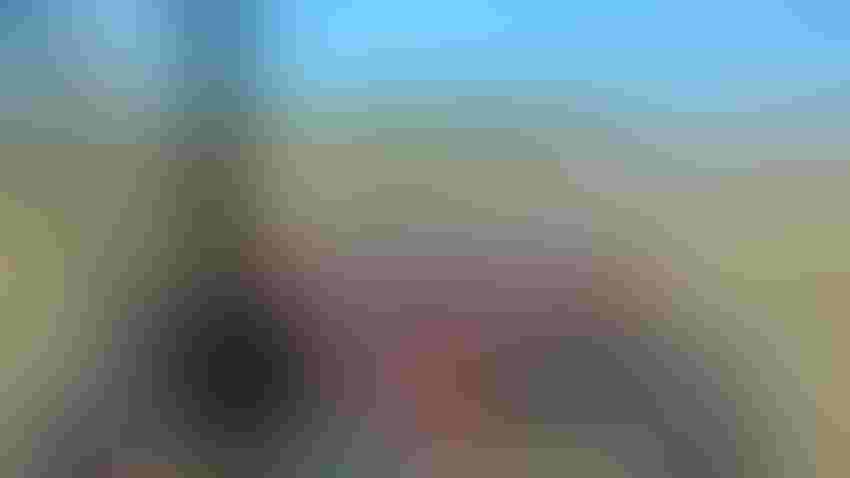 HIGH-TECH TREND: This disk from Case IH could be outfitted with even more high-tech features in the future.
Tom J. Bechman
Your grandfather thought the wheel disk was a great invention. CNH Industrial is betting that you want to not only pull your disk down the road, but also disk only where you need to and do it automatically. In fact, you may not even want to be in the field.
So, the company became a minority investor in EarthOptics. This innovative ag-tech startup measures the structure and health of soil precisely. Case IH believes its partnership with EarthOptics will accelerate its road map for autonomous tillage.
EarthOptics technology takes an accurate measure of carbon sequestered in the field. Case IH intends to use this information to create solutions that accurately map soil carbon captured, improve routine soil fertility and health measures, and till only where needed. Information collected should help farmers achieve validation to participate in carbon credit markets.
ExactShot fertilizer tech
You can reduce starter fertilizer usage up to 60% with John Deere's new ExactShot technology. Using sensors, controllers and precision tools, this concept builds off the "sense and act" strategy Deere brought to the weed control market. According to the company, ExactShot mates a sensor with a pulse-wave-modulated nozzle on each row. When the sensor sees a seed, it activates the nozzle to release a shot of fertilizer.
Deere intends it to be a retrofit, field-install option for ExactEmerge planters. Eventually, Deere hopes it can work with planter models as old as 2013, including MaxEmerge planters. Learn more at johndeere.com.
Managing the food supply chain
A company you likely never heard of insists it can play a key role in collecting information in agriculture, matching consumer needs with supply and reducing food waste. In fact, it's likely you currently use software products from one or more companies bought and combined into Telus Agriculture & Consumer Goods, a subsidiary of Telus Corp., a world-leading communications technology company. You may know of Agrian, which is now part of Telus Agriculture.
John Raines, president of Telus Agriculture, says that from roughly 30% to 40% of all food produced is at risk of being wasted because it is in the wrong place at the wrong time. His company's goal is to provide real-time data on consumer purchases to the supply chain, helping get food goods in the right place at the right time. The long-term intent, he says, is to digitize the system so companies that produce food can better look at consumer demand as it occurs. Learn more at telus.com/agcg.
Measure grain attributes on the go
Monitoring protein, starch and oil values in real time from the combine cab for wheat, barley and canola is now a reality. And you don't need a new combine to do it. John Deere introduces HarvestLab 3000 Grain Sensing technology for 2018 and newer John Deere S700 series combines. It's a retrofit option.
With this system in place, you can view site-specific data on these parameters in the combine, or in the John Deere Operations Center. If you're working with a company that can help you get a premium for higher-protein grain, for example, the payback could come quickly. Visit johndeere.com.
Leaf-level scouting
Taranis, Westfield, Ind., unveils AcreForward, an intense crop scouting and information-gathering blitz designed to provide insights down to the leaf level in growing crops. The goal is better decision-making. AcreForward is geared toward working with ag retailers, but the company will work with growers, too.
The service includes access to Field Timeline, a new tool that provides insights and trends in a single view. Information available on the timeline will include stand counts, weed pressure, disease detection, insect pressure, field health reports, NDVI images and precipitation totals. Carbon monitoring and estimation services are also available. Visit taranis.com.
Subscribe to receive top agriculture news
Be informed daily with these free e-newsletters
You May Also Like
---