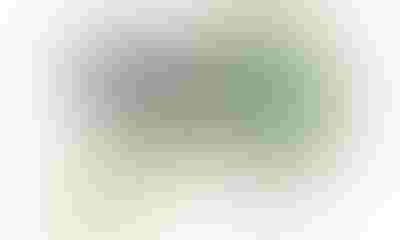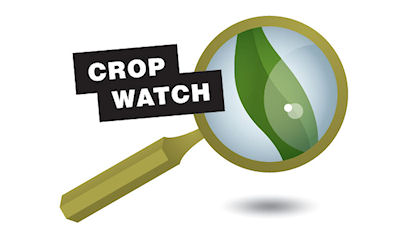 The farmer who cooperates with the Crop Watch field doesn't just pick one hybrid when he sits down to plan out what he is going to plant in a field. Most of the time, he picks two hybrids to plant in the same field. And he plants both hybrids at the same time – not with a multi- hybrid planter, but with a standard planter. He puts one hybrid in the seed tank feeding one set of 12 rows, and another hybrid in the tank feeding the other 12 rows.
Crop Watch 12/21: Disease lesions can still form on resistant corn hybrids

Crop Watch: Give yourself the best chance of having pollen there for as long as you need it.
His strategy is simple: spread out pollination risk. Dave Nanda, crops consultant for Seed Consultants, Inc., co-sponsor of the Crop Watch project, says it's a strategy which makes sense if carried out correctly.
To make it work both the farmer and Nanda say you need hybrids that are going to actually flower at least two days apart. On the other hand, you don't want the gap to be too wide, either. You want pollen present when silks are receptive to it, Nanda observes.
If you're planting hybrids from two different companies, be sure that the flowering dates are truly different, even if the relative maturities listed by the companies are different, Nanda says. Rating systems for maturity are not standardized across all companies.
You also need to make sure the hybrids are similar in growth habits. The agronomist adds that a real tall and much shorter hybrid paired with each other wouldn't work well, because the shorter hybrid would likely be shaded and not receive enough sunlight. Grain moisture at harvest is also a consideration. The goal should be to pick hybrids that will be within a point of two of each other at harvest.

Too much gap: Pollen wasn't present when this year tried to finish pollinating and forming kernels. The goal in matching two hybrids to a field is to have them offset just a bit, but not too much.
Crop Watch 12/14: Variable soil types elicit different hybrid response
In the Crop Watch field this year, that was the case, except for where droughty soils late in the season caused the more racehorse-type hybrid to be more erratic. When ear size and growth was erratic, moisture levels were sometimes erratic too.
Subscribe to receive top agriculture news
Be informed daily with these free e-newsletters
You May Also Like
---