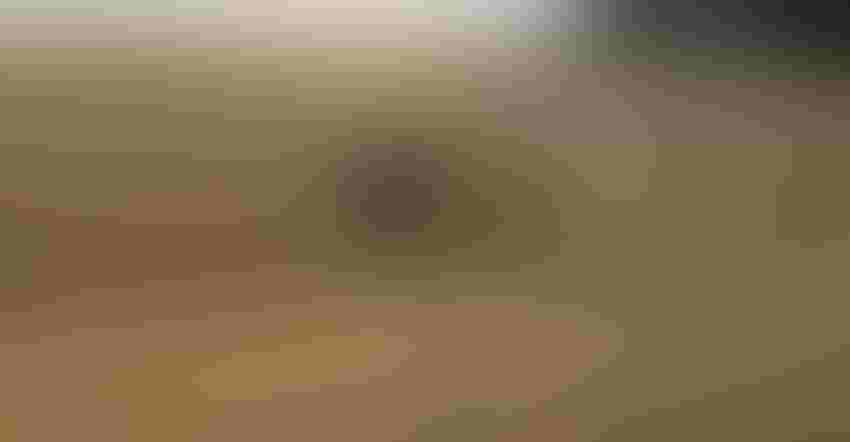 "Between 3% to 15% of the acres in most fields are consistently not profitable," says Iowa farmer and AgSolver founder David Muth.
Precision ag has helped farmers be more precise in planting, applying nutrients and chemicals, and harvesting. But without knowing which parts of a field are eating up more labor, machinery hours and other variable costs, how do you separate the most efficient "winning" farms from the losers?
One way to sort out the winners is by using the "contribution margin," says Paul Neiffer, CPA with CliftonLarsonAllen LLP, Kennewick, Wash. The contribution margin concept helps identify how parts of one farm, or separate farms, compare in return on investment.
"It helps growers determine which fields are truly their most profitable," Neiffer says. "It also helps them make the decision to retain fields that may show a net loss, but in reality, are creating a contribution margin that provides additional cash flow to cover fixed expenses."
More efficiency should benefit most growers this year, if projections by Texas A&M AgriLife Extension economist Joe Outlaw are correct. Outlaw says that nationwide 17 out of 23 representative feed grain and oilseed farms surveyed in major corn and bean production regions "are in moderate or poor financial conditions," and 9 of 11 wheat farms are in a similar state.
Knowing where to tighten the belt and where to expand all inputs can enhance efficiency, Neiffer says. "Revenues and input costs are easy to calculate. The harder part is calculating variable expenses, such as labor, machinery costs and overhead," he explains. "Contribution margin would ignore the fixed-costs portions of these costs and only pick up the variable costs." 
Chris Barron, a Rowley, Iowa, corn and soybean farmer, says he has worked to better analyze variable costs for nearly 20 years. "For crops specifically, we use a program that enables us to analyze the entire operation," he says. "We can then go in and look at specific acres, determine if they can stand on their own merit, then funnel those acres into the entire operation to see how they contribute to the bottom line."
Help from the cloud
Several cloud-based data management systems offer products and services to help farmers develop and analyze their contribution margin and other farm operations. Neiffer works with the Granular company. Another cloud-based operation is AgSolver of Ames, Iowa, which offers a program geared toward identifying all variable and fixed costs of a crop or livestock enterprise.
David Muth, AgSolver co-founder and an Iowa farmer, says growers typically don't manage fields like businesses, instead focusing on maximizing revenue on each acre of every field.
"Not every acre has equally significant revenue-producing potential," he says. "As a result, between 3% and 15% of the acres in most fields are consistently not profitable."
In AgSolver's program to analyze and manage fields, or "profit zones," Muth says emphasis is on return on investment and not simply revenue. Information from soil and yield maps, along with weather sources, is integrated with a farm's specific financial and production information.
Muth says the program helps evaluate the business impact of potential crop management decisions, enables management at the sub-field scale, reduces financial risk, identifies opportunities to increase profitability and helps growers make better commodity marketing decisions.
Neiffer says measuring what works on one farm to another, or even one field from another, is made easier by knowing the contribution margin. "If you rank each farm by contribution margin, you can start weeding out the bottom 20% of your poorest-performing farms," he says.
How it works
To determine contribution margin, take the revenue from each field or farm, subtract all of the input costs, and then subtract any other variable costs, such as crop insurance and labor incurred that is not for your full-time hired man. If these costs are the same across your farm, you could even ignore them to determine how each field compares to each other. But you can't ignore them to determine whether that field should still be part of your operation.
Neiffer adds that success is determined by good agronomic conditions, as well as good management practices. "It is a combination of both," he says. "Having better soil will always yield better. However, better management will create a better contribution margin on the same field.
"For example, one farmer could operate a field and create a contribution margin of $200, while another better manager could increase the contribution margin to $300 through better management."
With fewer corn acres projected for 2017, it may be a good time to use the contribution margin theory. "One precautionary thing is we need to be careful and look at our own specific number and don't let outside noise confuse us," Barron says. "You need to dial it down to the cost per bushel and the price you can expect.
"That's where contribution margin might come in. If there's a benefit to planting another 25% of acres to soybeans instead of corn, it may be wise to market beans early in the event of a soybean price drop due to additional acres."
Stalcup writes from Amarillo, Texas.
Subscribe to receive top agriculture news
Be informed daily with these free e-newsletters
You May Also Like
---