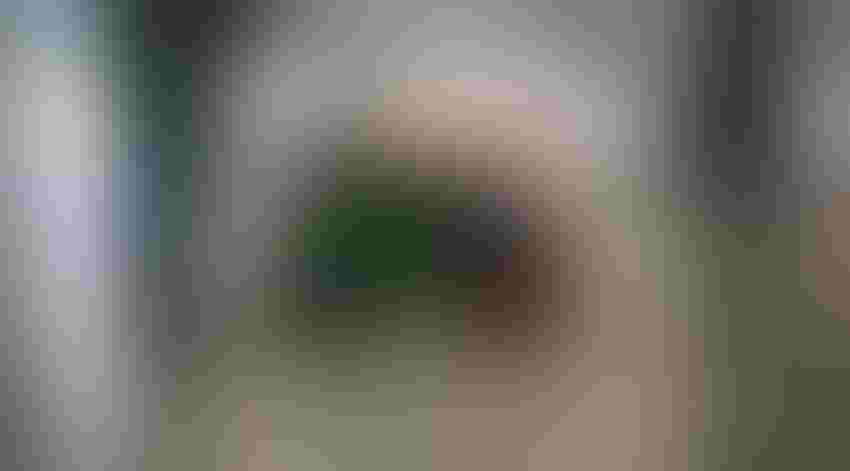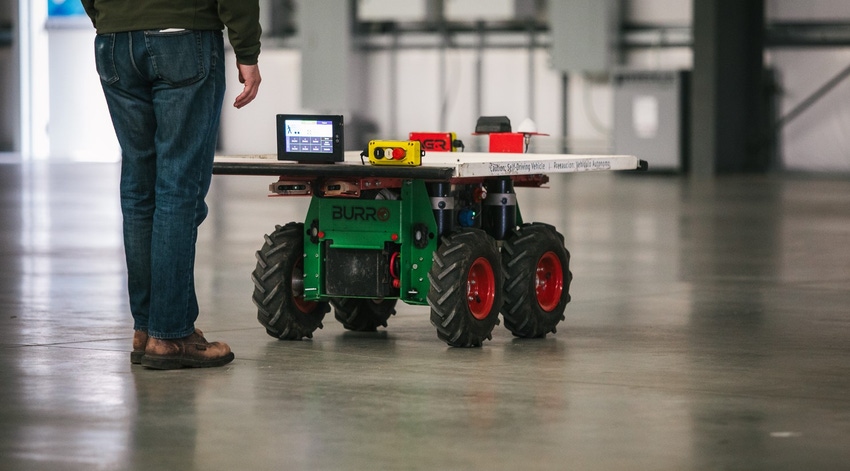 A Burro robotic moving platform is demonstrated at Western Growers' harvest automation event in Tulare, Calif., in February.
Western Growers
In a political environment in which equity issues are front and center, when Western Growers and three West Coast land-grant universities announced parallel efforts to automate specialty-crop harvests, the question was bound to come.
In fact, Walt Duflock, the produce organization's new vice president of technology, had been asked by others before he heard a variation of the question from me.
As you automate harvests and other farm tasks, are you concerned that you might be seen as eliminating farmworkers' jobs?
Fortunately for their prospects of receiving the level of corporate investment they'll need to implement machine harvests at the scale they envision, Duflock, the university scientists and willing startups are prepared with answers.
First, they point to a shortage of farmworkers that's become so severe that some growers are unable to harvest all their crops. Even before the pandemic, 55 percent of California farmers reported labor shortages, according to a California Farm Bureau Federation survey. Similar shortages have been reported around the country.
"The real problem is if we can't get labor, we can't get the crop out of the field," Duflock said. "If you can't get it out of the field, people can't get the food and the business takes a hit."
The argument is persuasive to Suma Reddy, chief executive officer of Future Acres. The startup is producing an autonomous harvest "companion" called Carry to follow farmworkers as they hand-pick crops. The company will continue to work on precision ag tools and may eventually develop a fully robotic harvester, she said.
In making the case for at least some automation, Reddy pointed to University of California, Davis agricultural and resource economist Phillip Martin's recently published book The Prosperity Paradox, which holds that the share of workers employed in ag falls in richer countries and the laborers who remain do ever more of the work.
But what about those farmworkers' jobs? That's where education comes in.
Duflock envisions training sessions on the new tech that mirror those for food safety. He believes community colleges could play a key role in teaching some of the current laborers – those who are interested – how to operate the new machines. And the universities could, too.
"As these machines emerge, we will definitely step in and play that role," said Gabriel Youtsey, the UC's chief innovations officer. He points to current community outreach efforts by the university's AI Institute for Food Systems, which is using artificial intelligence to create efficiencies spanning the entire production and distribution system.
This is all a good thing, and in my view, it would be wise for automation advocates to be seen doing some of this outreach in Spanish-speaking communities. Then big companies like Google and Microsoft will feel at ease about investing some of the billions of dollars it will take to make these projects a reality.
Subscribe to receive top agriculture news
Be informed daily with these free e-newsletters
You May Also Like
---