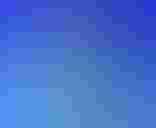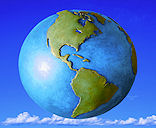 Washington State University's six-year-long Climate Friendly Farming Project has come to a conclusion with a special report highlighting promising technological innovations available to growers.
"The project identified promising management strategies and technologies that could reduce the relative greenhouse gas contribution of agriculture," says Chad Kruger, WSU's Center for Sustaining Agriculture and Natural Resources.
High among the list of promising innovations and limitations listed in the report are the following:
Anaerobic digestion of organic wastes and subsequent recovery of carbon and nutrients: This technology is "ripe for application to our modern dairy farming systems," the report states. The study suggests that anaerobic digesters have significant greenhouse gas mitigation potential for the Pacific Northwest's agriculture and food industry. With a potential to produce more than a million metric tons of CO2 annually.,

Conservation tillage: while no-till, reduced-till and strip till can reverse the trend of soil carbon loss, the study revealed less than expected in terms of measuring sequestration levels due to variations in landscape, climate and farm management. "It is difficult to accurately predict the magnitude of soil C changes expected from a shift to conservation tillage," the document notes.

Managing the carbon cycle: Increasing soil carbon may affect indirect greenhouse gas emissions related to manufacture and use of nitrogen fertilizers. Ironically, N is needed to produce soil C, creating the need among farmers to balance the pluses and minuses of this equation. The study evaluated use of manure, perennial switchgrass and continuous cereal vs. legume crop rotations, as well as residue removal for energy production, all practices which the report says can impact soil carbon "but may also have consequent impacts on other greenhouse gas emissions."

Improving nitrogen use efficiency: Added nitrogen use efficiency practices are essential in reducing greenhouse gas emissions, and the best way to do so is to learn to produce the same amount of biomass with less total N, the researchers point out.

 
Research highlights outlined in the report label anaerobic digestion as the "best available technology" for capturing and recovery of methane from organic wastes, generation of renewable energy and recovery of carbon and nutrients that can be substituted for other greenhouse gas intensive agricultural inputs.
The technology and management options for conservation tillage need to be encouraged and strategically applied to address site-specific barriers, the researchers recommend.
Expected rates of soil C sequestration slows over time, the report notes, and mitigation projects need to account for time horizon in assessing total carbon sequestered.
Precision agriculture in nitrogen management can improve nitrogen use efficiency in dry land grain-based cropping systems, reducing N-related greenhouse gas emissions and saving farmers money.
The project findings "clearly illustrate opportunities for agriculture to reduce its carbon footprint,  says Kruger.
To view the just-released report, go to http://csanr.wsu.edu/publications/researchreports/cffreport.html.
For questions about the study, Kruger may be contacted at (509) 663-8181, extension 242, or by e-mail at [email protected].
For more on this story, see the June issue of Western Farmer-Stockman.
Subscribe to receive top agriculture news
Be informed daily with these free e-newsletters
You May Also Like
---