Veterans use drones, battlefield tactics to aid growers in precision decisions
Veterans use drones, battlefield tactics to aid growers in precision decisions
"When you're a commander and your assigned a battle space, what you want to know is everything that's going on in that battle space and what you can do to impact it, to reach your objectives."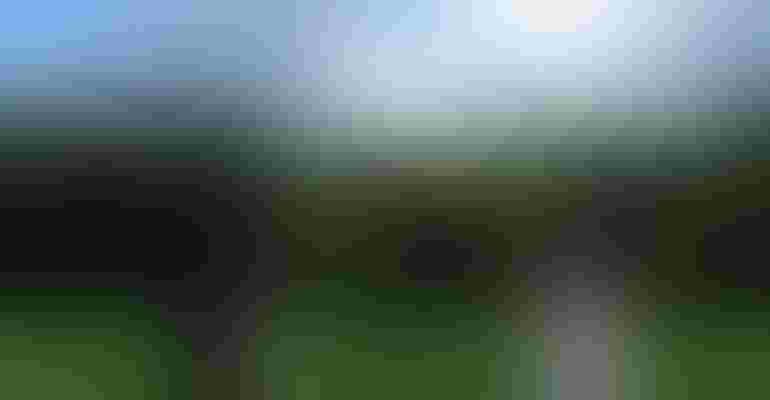 Throughout history, the U.S. military can be credited for some major technological advances that have been adopted by precision agriculture: from the introduction of air planes to the use of GPS systems — originally created for greater accuracy in lobbing thermal nuclear warheads — to the use of unmanned aerial vehicles, UAVs, or drones, according to retired Lt. Gen. John Castellaw and CEO of Farmspace Systems, LCC of Alamo, Tenn.
Using tactics he enlisted during his 36 years of service in the Marines, Castellaw joined forces with retired Air Force Capt. Derick Seaton, to form Farmspace, where the retired, military duo is implementing battle space strategies, but in the farm space.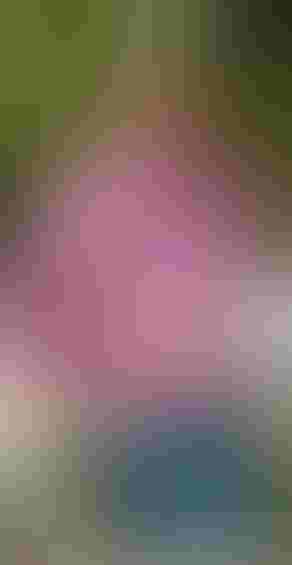 "When you're a commander and your assigned a battle space, what you want to know is everything that's going on in that battle space and what you can do to impact it, to reach your objectives. And you want to know that information as soon as you can get it," says Castellaw, who flew helicopters and is a certified remote pilot-in-command.
"We would get information in forms including satellites as well as aircraft and people on the ground doing reports. You had an aggregating platform that allowed you to bring all this information in, to collect it, process it, analyze it and then come up with an actionable piece of information which gave you the overall situational awareness and plan of action."
Data and images collected by drones are enabling a similar approach to precision agriculture. For example, if a grower has identified a pigweed problem in a particular area, through drone technology he or she can use drone data, along with statistical information farm programs collect, such as soil types, moisture content and harvest history, to generate an actionable plan.
"Just as we do with precision weapons, you can precisely target where that pigweed problem is, and because of GPS-enabled variable rate equipment, you can put together a program script and apply just the right amount of the right stuff at the right place at the right time," says Castellaw. "It can take the data that you've already collected, the history and so forth, and take a snapshot of what's happening now, and then act on that information. It's about having additional information at your fingertips so that you can make a professional judgement and perform an action."
Artificial Intelligence
In Rogers, Texas, north of Austin, Farmspace is using artificial intelligence to conduct stand counts in corn fields. "We can  identify each plant in the field. You can take the plants that are up and growing and compare them with the seed you planted and determine if you've got enough germination or emergence."
With this information, growers can determine whether or not they need to replant the crop in particular areas. "We are able to do that using artificial intelligence, deep learning. We modify programs so that we train a program to look for a corn plant or a cotton plant or weeds; you run that image that's been stitched together through the program and it will identify and count the plants."
The market size for drones in smart agriculture is predicted to increase from approximately $670 million  in 2015 to $2.9 billion  by 2021, according to a report on statistica.com. And while aerial imaging is not new to agriculture, the use of drones is giving growers a closer look, even on an individual plant basis, and quickly.
"A drone is basically just a new platform (with obvious advantages) to collect the same sort of data that we've been collecting from airplanes and satellites for decades," says Lori Duncan, University of Tennessee Institute of Agriculture Extension specialist in biosystems engineering. "It does allow us to have much higher spatial resolution, and we can fly more often, which changes the game. The challenge lies in interpreting the data into a meaningful agronomic decision."
Historically, satellite images have been used to give growers a birds-eye view of their crops, providing a resolution of 30 meters. UAVs allow growers to zoom in even closer. "With these drones, there's not a limit on our spatial resolution, so when we fly, I can get down to an inch in resolution," says Duncan, who uses drones to conduct applied research. "It's a lot of data, but because we've come into this era of precision agriculture, it's hard to make precise recommendations on a 30-meter pixel. And if we're talking about making any site-specific applications — be it fertilizer, pesticide or whatever — it's really hard to make any kind of educated guess on that 30-meter image, whereas, if we're down at the sub-inch level we can really see if it's a weed or if it's the cotton plant."
Irrigation
Irrigation management is another area taking advantage of drone technology. "They can fly the field with a thermal sensor and see hot areas or where the plant has stopped transpiring and is getting hotter and needs to be irrigated," says Duncan.
For 56-year farming veteran Jimmy Hargett, drones have taken the footwork out of managing his multiple irrigation sprinklers, giving him a live view of his pivots so he can quickly determine if they have a flat tire or some other issue.
"I have 29 irrigation systems and it is one more job looking after them," says Hargett, a 2010 Delta Farm Press High Cotton winner. "I've been working with Farmspace for four or five years. With the last drone they brought, I can sit in my shop and I tell it to take off, tell it which pivot to go to and it will go to that pivot. It will fly down it, turn around and then fly back down the sprinkler. It then returns to the shop. I can take the information off of the drone, or I can look at the pictures as it's done. The main thing I wanted to be able to do was to see my irrigation, if it's working, because it's a heck of a job to drive to all these irrigations."
Hargett is a cotton, corn, soybean and wheat farmer in the rolling hills of west Tennessee.
On rice farms, Castellaw says drone technology allows growers to check their water levels while they are flood-irrigating their fields, saving time and resources. "Instead of driving all the way around their field, they're using drones to determine when the water gets to the other side."
Drones can also be used to determine low places in a field, develop elevation models, detect nutrient deficiencies and identify weeds, he adds.
Broken promises
A promise made but broken brought Castellaw back to his more than 100-year old family farm. "The first promise I failed to keep to my wife when I graduated from the University of Tennessee was, I said, 'Honey, in three years we're back on the farm.'" Although Castellaw stayed in the military for 36 years, and the couple moved 25 times around the world, they finally made it back to their Crockett County, Tenn., farm, where as a teenager driving a new 4020 tractor, Castellaw would apply 500 pounds of 6-12-12 over his entire farm.
"What you can do now is, instead of putting 500 pounds of 6-12-12 over the entire farm, you can get your fertilizer mix to match what's in a particular zone (2.5-5-acre zone) and put down maybe 300 pounds of some other mixture, so with that variable rate, GPS-enabled piece of equipment, you apply only what that particular zone needs — not too much, not too little — just the right amount."
He says a grower can also do the same thing with seeds and variable-rate planters in areas that can support a larger seed population. "Again, it reduces the amount of inputs required to farm, which means less cost of production, greater yields and at the same time, we're being better stewards of the land because we don't contribute to stuff like nitrogen leaching and runoff, and we make the environment better for all of us. 
Subscribe to receive top agriculture news
Be informed daily with these free e-newsletters
You May Also Like
---