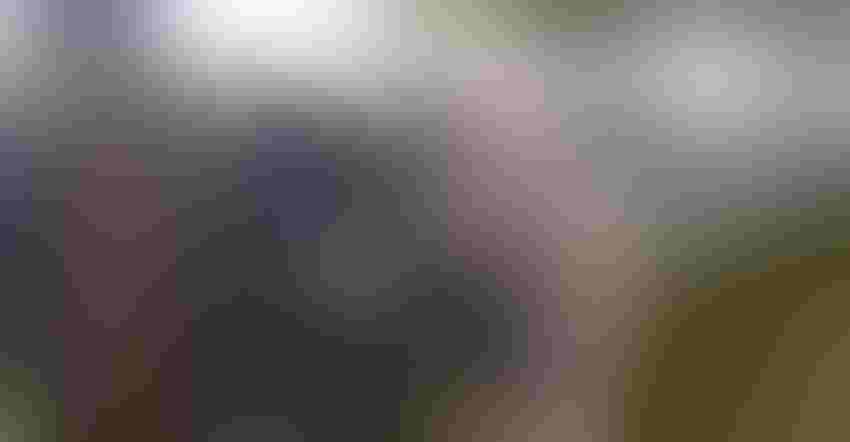 ON THE FARM: Lucy Kniebuehler, an animal science major from Madison, Wis., enjoys working in the dairy barn at Pioneer Farm near Platteville, Wis. Although she grew up in the city, Kniebuehler says her grandparents had a dairy farm, so working on the UW-Platteville farm is second nature for her. She is one of about 15 students who work in the farm's dairy operation each year.
Photos by Jim Massey
The Wisconsin dairy industry looks much different than it did 20 years ago, and chances are it will look much different 20 years from now.
A project underway at three Wisconsin universities is designed to shape that future and keep the state's dairy industry strong and vibrant. The Dairy Innovation Hub, first funded by the state Legislature in 2019, aims to keep Wisconsin's $45.6 billion dairy industry at the global forefront, with expanded research at University of Wisconsin-Madison, UW-River Falls and UW-Platteville.
UW-Madison receives 52% of the $7.8 million annual budget, while UW-River Falls and UW-Platteville get 24% each.
At UW-Platteville, Tera Montgomery, a dairy and animal science professor who leads the hub's campus steering committee, says the extra funding has been "transformative" for the university.
"We've been able to hit the ground running with the new funding," Montgomery says. "We have hired three new faculty members who are research faculty, which is something new at UW-Platteville. In addition, the funding allows us to provide two-year fellowships for faculty members that are currently here in a teaching role to incorporate the dairy industry in their in-class projects.
"I'm really proud of what we've been able to accomplish in a very short amount of time. It's been a big win not just for the university but for the state of Wisconsin."
The Dairy Innovation Hub has four key priority areas:
steward land and water resources

enrich human health and nutrition

ensure animal health and welfare

grow farm businesses and communities
The research projects at UW-Platteville as well as UW-Madison and UW-River Falls must fit into one of those categories. The three universities are collaborating on all research projects and sharing results.
New researchers
At Platteville, the three new researchers are Joe Sanford, Ryan Pralle and Zifan Wan. Sanford's focus is manure wastewater management, while Pralle directs his energies toward dairy nutrition. Wan began her appointment in late August and will be focusing on dairy food science.
Pralle will be gleaning information from two new robotic milkers that were installed at the university's Pioneer Farm this spring. The first cows made their way through the Lely A5 Astronaut robots on June 14.
Montgomery says because the Dairy Innovation Hub is so collaborative, the robots will provide opportunities not only for UW-Platteville students but also for producers and dairy industry professionals to learn from the data that is collected.
The information recorded by the robots will include everything from health data to advanced lactation information to cow behavior statistics.
"I teach a dairy records analysis class, so I'll be able to bring this data directly into the classroom," Montgomery says. "Students will be able to learn how to interpret the data, which is going to help them whether they become a producer themselves or work with robots at an allied company. The amount of data you can get from a robot is amazing."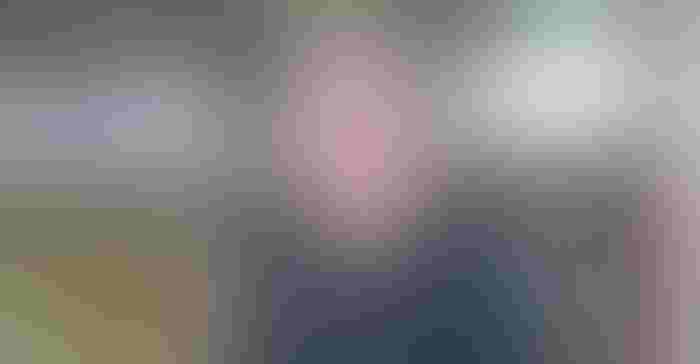 Pioneer Farm had two robotic milkers installed in 2007, but a lack of technical support prompted the farm to abandon those robots three years later. During the past 11 years, the farm's 200-cow herd has been milked in a milking parlor.
Montgomery says the farm will continue to use the milking parlor to milk part of the herd, as students need to learn about both types of milking systems.
The robots will even be used to teach students about the reality of cyberattacks in agriculture, since the data being collected will be in the cloud.
Boosting smaller farms
In May 2019, Sen. Howard Marklein, R-Spring Green, and Rep. Travis Tranel, R-Cuba City, introduced the legislation to create the Dairy Innovation Hub. Wisconsin's Dairy Task Force 2.0 had endorsed the hub concept in December 2018.
Marklein recently visited Pioneer Farm to get a firsthand look at the robotic milking system and an update on the program.
"Our dairy industry is incredibly important to my district and our entire state," Marklein says. "It was good to hear that some of the research projects funded by the Dairy Innovation Hub may have a future impact on keeping our small dairy farms economically viable. There has to be a profit for these small farms or they won't be around."
Marklein says he was encouraged to hear that data and research are being shared among UW-Madison, UW-Platteville and UW-River Falls.
"We will be more productive in our research the more we collaborate instead of compete," he says.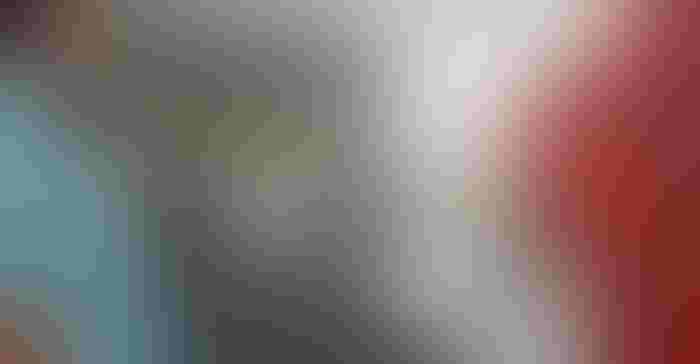 Montgomery says researchers at all three universities are relying on input from Wisconsin farmers and dairy industry officials to determine what research should be done.
UW-Platteville has formed a local advisory council to get feedback on the project.
"We decided it is important for us to not make decisions completely on our own," Montgomery says. "We wanted to talk to our dairy farmers and our industry leaders about what is happening on the farms. It's always great to hear from the stakeholders and say, 'What are the needs?' "
Montgomery says one of the exciting things about the Dairy Innovation Hub research is the practical nature of it — and the fact that it's not just theoretical.
"There is a researcher in Madison who is looking at how components in milk can help with diabetes and weight loss," she says. "One of the things we're working on here is adjusting the cow's diet to reduce the amount of phosphorus that is excreted by the animal and ends up on the field. We're looking at how we can remove water and add value to manure. These are the kinds of thing that need to be done."
As with any state funding, it depends on the state Legislature from biennium to biennium. Montgomery says those involved in the project at all three universities are putting together regular reports to keep the Legislature updated on the program's progress.
"We want the Legislature to know how we're using the funds and how big of an impact a relatively small dollar amount makes," she says. "It's important to make sure everybody knows what the Dairy Innovation Hub is and why it's important."
Funding was recently renewed for the project for the 2021-23 biennium.  
Massey lives in Barneveld, Wis.
Subscribe to receive top agriculture news
Be informed daily with these free e-newsletters
You May Also Like
---