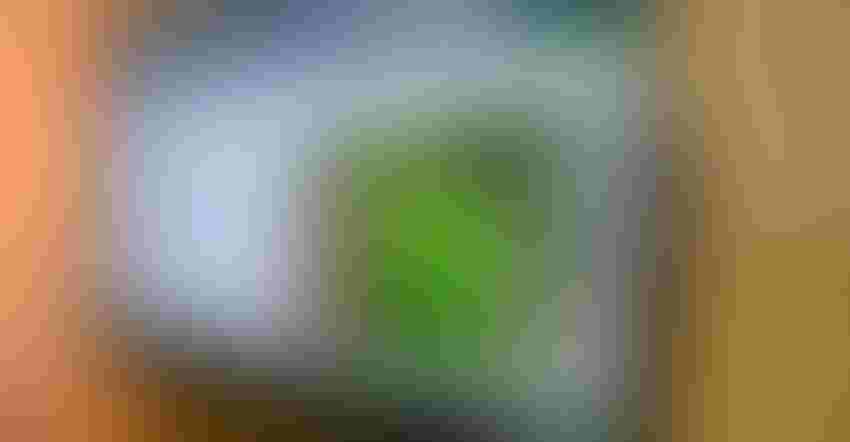 ON-SCREEN DASHBOARD: The Topcon Agriculture Platform pulls together information from a range of sources, from farmer-collected data to weather to publicly available soil samples, to provide farmers information for decision-making.
The precision agriculture industry has come a long way since the early 1990s, when the first GPS receivers were mated with yield measurement systems. Today, the industry has evolved to use satellites, imagery, weather data, soil information and crop biometrics to help farmers boost yields. But there's a challenge: Many of those systems aren't connected. And the connected system, or "data dashboard," is a kind of holy grail for the industry.
"This is what we're working on. To create a platform where a farmer can manage his operation from one place," says Mike Gomes, Topcon Agriculture vice president, strategic initiatives. "We're working on adding partnerships every day to enhance our platform."
Late in 2017, Topcon announced the Topcon Agriculture Platform. It's essentially a program to bring together data-collecting tools under a single system, where information can be moved to the cloud, providing farmers with a centralized place for all that information.
Not an easy thing to communicate. For example, during Agritechnica in late 2017, the Topcon booth was filed with screens, drones overhead and plenty of experts on hand. There were also displays and GPS antennas — but how do you touch data?
"That's our challenge. We don't have a product you can touch; it's more about capabilities," Gomes says. "We want the farmer to know we've created a platform that pulls together a range of tools to help him manage information and make decisions."
One-stop location
With the TAP, Gomes says the company is working to create a single "ecosystem" where third-party data collection companies can link to make information available to farmers. The creation of a "dashboard" is closer to reality with TAP, where during a demonstration, Farm Progress saw how easy it was to pull up key farm information for quick review. Perhaps you have new aerial imagery to review? No problem — it can be on this platform. Matching hybrids to soil type? That's possible, too.
All the tools Topcon has developed for agriculture, and other industries, could interface with this platform. Gomes notes the company is a leader in fleet telematics in the survey and construction industries. Pulling telematics from equipment for more efficient maintenance and operational management could be a money-saver for farmers.
And the system is built to work with more sensor networks and other tools under the "internet of things" umbrella. A field of irrigation sensors could report into TAP someday, providing the user instant access to water needs and crop response.
Gomes notes that no company has all the tech in one place. "That's why we're working hard on more cooperative agreements — so we can bring information into this platform," he says. "And we're working with the AgGateway ADAPT standard, too." (ADAPT stands for ag data application programming toolkit.)
With that standard, companies have a common language for information exchange, which makes developing cross-brand interfaces easier. For example, the farmer with multiple equipment brands can bring information from all of them into a central location. That's the aim of TAP, Gomes says.
In addition to working with AgGateway, Topcon was a charter member of the Agricultural Data Coalition, which brings together manufacturers of equipment, universities and ag retailers. When this is fully implemented, there will be a separate, secure data location that farmers can use, too.
Widgets and the dashboard
The idea of a data dashboard isn't new. The challenge is bringing information from disparate places into a single place. With the TAP system's new interface, that becomes simpler. A demonstration during Agritechnica showed a system with simple-to-use widgets on the screen. If you want to bring in specific pieces of information to see all at once, you just select the widgets you want to show on your master screen.
For example, perhaps you want weather in one window, crop prices from the Chicago Mercantile in another, aerial imagery from a key field in another, and data from field sensors on fields in another. In a single "look," a farmer can manage key parts of the farm.
Those widgets can be swapped out during different parts of the year. Tracking three planter tractors across your operation? You'll know when one is finishing up to head out, and when another needs tending. Better management of time and equipment is possible with a system like this.
You can learn more about TAP by visiting topconpositioning.com.
Subscribe to receive top agriculture news
Be informed daily with these free e-newsletters
You May Also Like
---