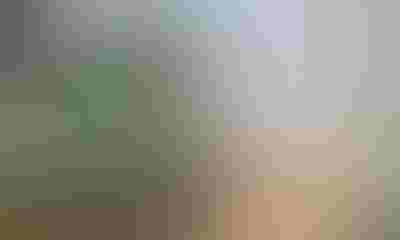 The line on corn yields as harvest winds down seems to be "better than expected, but not as good as in 2014." That especially holds true in the western Corn Belt, where yields were fantastic last year, and poor to very good this year. Reported yields in the Western Corn Belt ranged from good to some of the best ever.
Corn Illustrated 10/20: New moisture-sensing cable a reminder to monitor bins this fall
In the Eastern half, many reports sift down to this: Where yields are usually higher, on darker, flatter soils, this was a tough year. The lowest yielding corn in the field, no matter what the yield level was, was likely on those soils. It was a matter of one, two or maybe even three huge rains too many at the wrong time during the season. Many areas recorded record rainfall in June and July.
The only exception seems to be where fields were well-tiled. Some of those performed better, but it was still a matter of whether or not deluges of rain overpowered the system.
"You could certainly tell where our tile lines were," says Mike Starkey, Brownsburg, Ind. He farms mostly poorly to somewhat poorly drained soils, which do better in drier years than wet years. This year's corn yields were way down, but still eclipsed his yields in the drought year of 2012.
On the opposite end of the spectrum, farmers who grew corn on sandy to sandy loam soil, some with gravel underneath at varying depths, report some of their best yields ever. One farmer, who has grown corn on the same 300-acre field underlain with sand and gravel at about three feet deep for 40 years, says it was the best crop he ever harvested there. Yields on that type of ground went from 220 to 244 bushels per acre, for whole field averages. And he only irrigated once, twice or even not at all, depending on the field.
Corn Illustrated 10/13: Corn yields surprise many in the Corn Belt
"It was the year of years for this type of ground," he says. "I've never seen anything like it – not even last year."
About the Author(s)
Subscribe to receive top agriculture news
Be informed daily with these free e-newsletters
You May Also Like
---