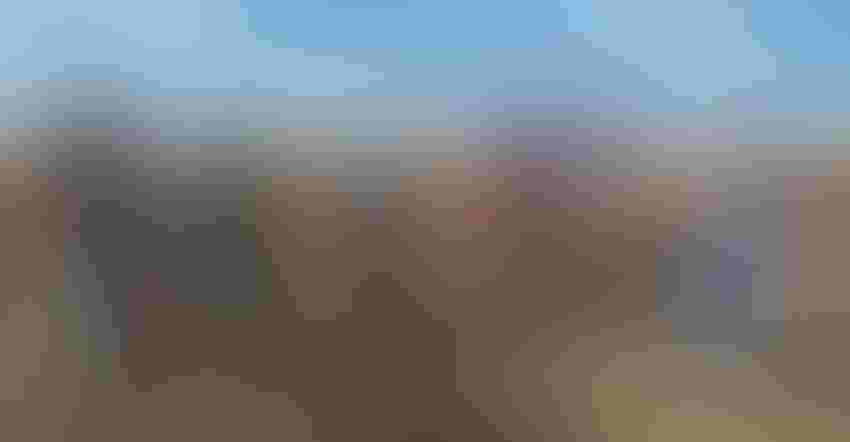 FARM VISIT: Moundridge, Kan., farmer Ray Flickner (right) recently hosted a group of earth scientists from NASA, who were interested in learning how farmers use satellite data and other products on their farms.
Courtesy of K-State Research and Extension
Take a walk out onto the Kansas prairie some night and look up at the clear sky. You might see the International Space Station in its orbit, or one of the many satellites that provide our GPS and communications signals that connect us around the globe.
Many think that NASA is just focused on missions returning us to the moon, or someday sending the first humans to Mars. But the folks at NASA's Earth Science Division are working on tools that will help farmers here on Earth, today.
In late August, a group of NASA scientists and administrators, including Administrator Bill Nelson and Karen St. Germain, division director, toured farms and ranches in Kansas and Nebraska to better understand how the agency might help food and agriculture interests.
"The planet we study the most is our home planet," St. Germain said. "Today, we have 24 operating missions orbiting the Earth. These missions help us see what's happening today and are informing the decisions you face daily."
The data NASA gathers is used in familiar products like the U.S. Drought Monitor map, and the World Agricultural Supply and Demand Estimates report.
NASA heard from farmers like Ray Flickner, Moundridge, Kan. The Flickner Innovation Farm partners with Kansas State University to test ag technologies that conserve moisture in cropping systems. Farmers like Flickner are the ground crew that can help NASA understand how data is applied in real-world scenarios.
"What I can offer them is I might be able to ground-truth some of their findings," he said. "They've got a lot of information that they're getting from satellites, but is that information legitimate? Is what I'm seeing on the ground the same thing they're seeing on the satellites?"
Deann Presley, K-State Research and Extension soil management specialist, said she's encouraged that NASA is reaching out to farmers.
"They are the ones taking these measurements of Earth; they're the ones helping with drought prediction and looking at food security around the globe," she said of NASA staff. "But they want to take it further; they want to learn what kinds of tools and products can be useful to farmers."
Data collection
NASA is a science agency, first and foremost. From its vantage point in space, its fleet of 24 mission satellites have been measuring the atmosphere, oceans, land, and ice melts and ice flows for years.
The challenge NASA has going forward, St. Germain said, is how to use the decades of data NASA has gathered from observing the Earth from space, and create tools to help farmers and ranchers better prepare for changing climate?
"We know, because we measure the difference — the energy coming into the Earth system and the energy leaving it," she said. "That's the imbalance. We have more energy coming in than leaving the Earth system. And that imbalance has doubled in the last 15 years. That energy imbalance leads to rising temperatures."
Rising temperatures lead to changing ocean currents, which lead to changing weather patterns and more extreme weather and precipitation events, such as extended droughts, she said.
As the agency is looking forward, it's using input from farmers like Flickner and university researchers to help NASA plan future satellite missions that can expand on current knowledge even further.
Farm tools
St. Germain said one thing she and the team learned from farmers is that they could use better long-term predictive tools for soil moisture and weather events. They're already using many mathematical models and tools NASA has developed in partnership with the National Oceanic and Atmospheric Administration and USDA, as well as with land-grant universities, like K-State and the University of Nebraska-Lincoln.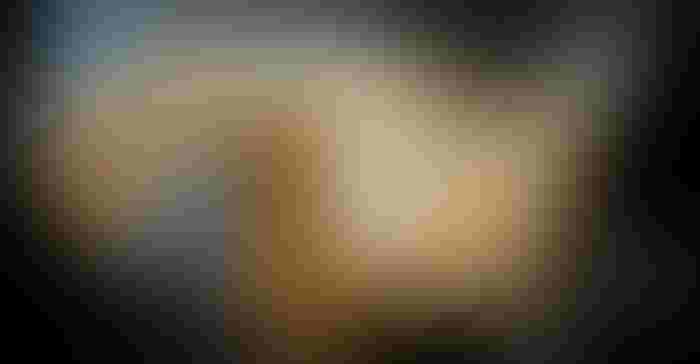 But extended forecasting tools can help farmers make more efficient decisions on the farm in real time. For example, using gravity measurements, NASA can see how mass changes when water content in the soil chances, St. Germain explained. From that, they can build maps that show how much moisture is in the root zone of the soil profile and predict drought effects.
"A tool we have in prototype right now, that's in testing, is a 14-day look-ahead for soil moisture," she said. With a more accurate two-week soil moisture modeling tool, farmers could better plan their field work, time planting and crop input applications, and better manage their irrigation applications.
"Producers don't need us to tell them what to do; they need information that is freely available and easy to use that they can combine with their working knowledge of their own operations to make their decisions," St. Germain said.
It's more than drought, though. NASA's missions also help track hail damage, or the damage from intense storms. A tool called Open-ET uses Landsat data to estimate field evapotranspiration in growing crops, St. Germain said. "The idea is to help producers manage their water resources to see more clearly how much water their fields are using," she said. Then, they can better time irrigation.
Food security
St. Germain said NASA is focusing its work not just on U.S. farms and ranches, but also agricultural production around the Earth.
Seth Meyer, USDA chief economist, said a memorandum of understanding with NASA at the end of 2020 brings NASA experience and technology tighter with USDA's scientific experiments and knowledge in agricultural production, resource conservation and food security. This isn't the first MOU with NASA, he said, but beyond supplementing USDA's own field observations, they see NASA providing better insights into crop conditions and prospects around the world.
"That's critically important right now in terms of food security," Meyer said. "We're seeing strong and more volatile agricultural commodity prices. And more timely observation of crop prospects can help facilitate market response and improve global food security."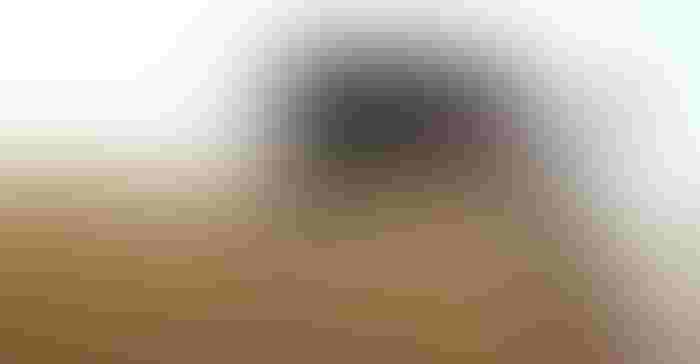 NASA's eyes in the sky provide insights into crop health and drought stress in fields around the world, and that information helps world leaders plan for food insecurity. For example, there's a crop yields tool that combines historic crop genotype and land management data from USDA crop reports with current environmental conditions like temperature, water availability, carbon dioxide and atmospheric change to provide indications of where climate might be stressing crops under different environmental scenarios.
St. Germain said NASA has supported agriculture production here on Earth for many years, but its mission has never been more important than it is today.
That's something to ponder the next time you go star-gazing on the prairie.
Kansas State Research and Extension contributed to this article.
About the Author(s)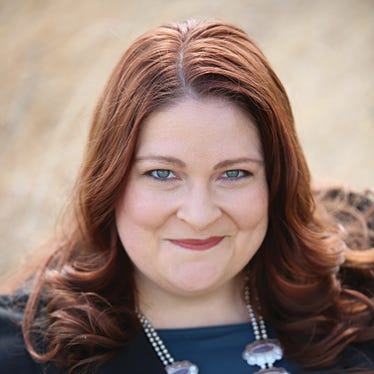 Through all her travels, Jennifer M. Latzke knows that there is no place like Kansas.
Jennifer grew up on her family's multigenerational registered Angus seedstock ranch and diversified farm just north of Woodbine, Kan., about 30 minutes south of Junction City on the edge of the Kansas Flint Hills. Rock Springs Ranch State 4-H Center was in her family's backyard.
While at Kansas State University, Jennifer was a member of the Sigma Kappa Sorority and a national officer for the Agricultural Communicators of Tomorrow. She graduated in May 2000 with a bachelor's degree in agricultural communications and a minor in animal science. In August 2000 Jennifer started her 20-year agricultural writing career in Dodge City, Kan., on the far southwest corner of the state.
She's traveled across the U.S. writing on wheat, sorghum, corn, cotton, dairy and beef stories as well as breaking news and policy at the local, state and national levels. Latzke has traveled across Mexico and South America with the U.S. Wheat Associates and toured Vietnam as a member of KARL Class X. She's traveled to Argentina as one of 10 IFAJ-Alltech Young Leaders in Agricultural Journalism. And she was part of a delegation of AAEA: The Ag Communicators Network members invited to Cuba.
Jennifer's an award-winning writer, columnist, and podcaster, recognized by the Kansas Professional Communicators, Kansas Press Association, the National Federation of Presswomen, Livestock Publications Council, and AAEA. In 2019, Jennifer reached the pinnacle of achievements, earning the title of "Writer of Merit" from AAEA.
Trips and accolades are lovely, but Jennifer says she is happiest on the road talking to farmers and ranchers and gathering stories and photos to share with readers.
"It's an honor and a great responsibility to be able to tell someone's story and bring them recognition for their work on the land," Jennifer says. "But my role is also evolving to help our more urban neighbors understand the issues our Kansas farmers face in bringing the food and fiber to their store shelves."
She spends her time gardening, crafting, watching K-State football, and cheering on her nephews and niece in their 4-H projects. She can be found on Twitter at @Latzke.
Subscribe to receive top agriculture news
Be informed daily with these free e-newsletters
You May Also Like
---