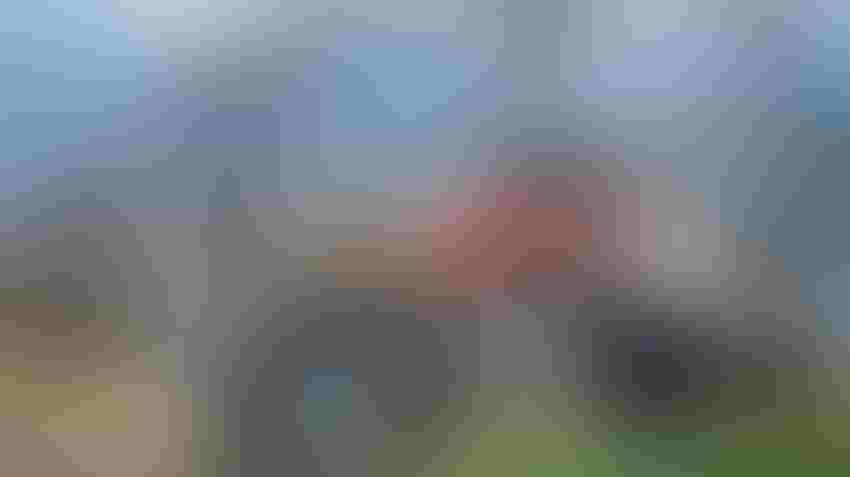 Near Fort Collins, Colorado, agricultural engineer Harold Duke sets up an automated sprinkler irrigation system. Tech advancements are making work in agriculture more specialized, and training programs will be critical, CEO's say.
USDA ARS
[This is the third in a three-part series on efforts to recruit and train the next generation of agricultural workers amid a technology revolution.]
Two years shy of its 100th birthday, D'Arrigo California has never been a stranger to innovation.
Packing under the iconic pink Andy Boy label since 1927, the Spreckels, Calif.-based vegetable producer is credited for developing the commercial broccoli business in the United States, according to a biography on Western Growers' website.
The company is vertically integrated with more than 2,000 employees growing, packing and shipping more than a dozen fruit and vegetable crops in California, Arizona and Mexico.
More recently, D'Arrigo drew on that spirit of innovation to go all in on technology, modernizing its water application, seed planting and harvesting work to improve overall production and quality, said John D'Arrigo, the company's president, chief executive officer and board chairman.
The company is building a fleet of robots for harvest and other tasks and is training its existing employees on how to use the new technology, but labor shortages are a concern, he said.
Looking for talent
Teams working on tech "are looking for a lot of talent and we can't find it," D'Arrigo said during the recent Salinas Valley Ag-Tech Forum hosted by Western Growers and Salinas, Calif.'s Hartnell College, which was held online.
"I hope there's a lot of students out there (watching), because we're really trying to attract people to the industry," D'Arrigo said. "It's not overalls and pitchforks anymore. It's high tech."
Related: 'Everyone's either ag or tech': Firms seek to merge skills
D'Arrigo wasn't alone in his sentiments. Other CEO's agreed that efforts to recruit and train workers for ag-tech fields will be crucial to keep the agriculture industry viable in an age of heightened government and consumer demands for sustainability and food safety.
"For workers coming into ag, there's a lot of opportunity," said Tom Nunes, president of The Nunes Co., a Salinas-based vegetable grower-shipper. "How we did things yesterday is not how we do them today."
It's not just machinery that's changing. For Driscoll's, a major berry producer in Watsonville, Calif., advances in genetics are a major part of efforts to make harvests easier and quicker, asserted Miles Reiter, the company's CEO.
Learning the genome's massive amounts of data requires "some really interesting skillsets," Reiter said during the ag-tech webinar. The next five years will be critical in terms of getting a smoother outflow of product and improving harvest conditions and the quality of food at the same time, he said.
Related: Colleges, universities train students in ag-tech
The advancements are making farm work more specialized at a time when many current farm employees and professionals have expertise in either agriculture or technology, but not both. Companies, community colleges and universities have stepped up efforts to train new and future workers how to operate robotics, fix complex new equipment and translate raw data into tangible on-farm solutions.
Workers embrace tech
D'Arrigo showed webinar viewers video footage of an automated lettuce harvest with workers loading lettuce picked by electronic hands. While some workers may be wary of the new technology, D'Arrigo's have warmed to it, he said.
"I'm finding a lot of traditional farmworkers really are embracing the technology," he said. "We're taking time to train them to run these machines and robots. I've got generations of families who love working here who are concerned about improving their skills. We're trying to attract students … It's just going to all work together."
As training programs continue and as technology keeps advancing, farm work will become more of a high-skill profession, the CEO's said.
"I really think food production in this country is being greatly improved by technology," D'Arrigo said. "I really hope the students venture into the professional world of agriculture. There are so many career opportunities."
Subscribe to receive top agriculture news
Be informed daily with these free e-newsletters
You May Also Like
---