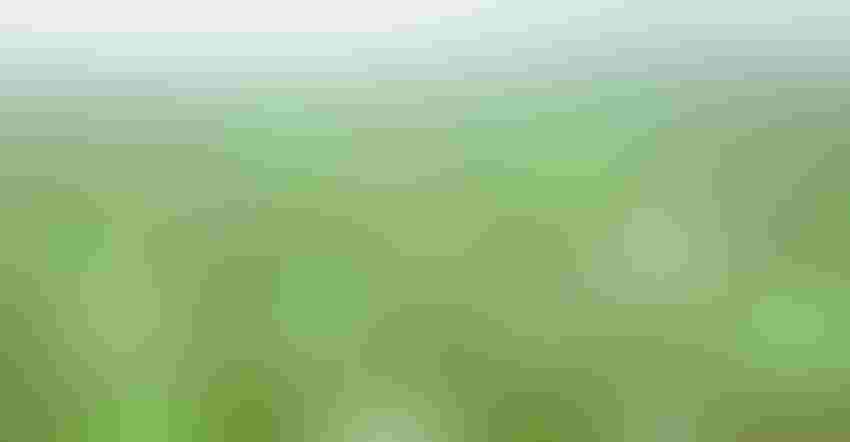 MASTERING DATA: Large amounts of agriculture data resides on paper, but Agmatix is working on ways to digitize these records and enhance their value for future decision-making.
Ekkasit919/Getty Images
Agriculture may have an ag data problem with large amounts of information that can't be used. But startup Agmatix wants to help. The firm has developed a data platform that can digitize field trial data and agronomic experimentation into a single common data language.
Sagi Katz, chief agronomist at Agmatix, explains that over time, companies, universities, cooperatives and other groups gather a lot of information, which has accelerated in recent years as data-gathering tools have proliferated. The trouble is that sometimes those piles of information don't connect easily. It could be a case of one researcher using a different approach than another, or agronomists in different parts of a cooperative using different data tools.
The result can be quality data that could be magnified in value if it was in a standard format that allowed for easier use, especially across different practices, crops and regions.
"We've developed a technology that standardizes and aggregates agronomic data coming from field trials, research data and on-farm experimentation," Katz says.
That information has been the core of agronomic practices for a long time but hasn't always been utilized so easily. "[Data] has a huge untapped potential to unleash new information with our approach," he says.
In the early stages, Katz sees Agmatix working with companies, cooperatives and universities to formalize the data available. He says some organizations have 40 years of information that's not in a common format, nor digitized.
But Katz sees a day when farmers would use the platform to maximize information collected from several sources. The company has software that once data is digitized can help provide advice on soil, land topography, irrigation, weather and crop management.
"When we look to the future, we definitely see farmers" using this platform," he says. "Farmers want to gain access to field trials and results from co-ops for issues and challenges they are managing and to guide new practices. They want to learn as well as run their own experimentation on the farm using our tools."
But those approaches require that co-op's or company's data jibes with information a farmer collects on the farm, and that's the goal of the Agmatix approach.
With a common data set, combined with the machine learning tools, the platform can help increase yields, shorten timelines, increase profitability and reduce food waste.
Digitizing data in practice
Just how might standardizing a data set make a difference? Daren Mueller, Extension plant pathologist at Iowa State University, worked with Agmatix on a project to bring together data evaluating products to control sudden death syndrome and soybean cyst nematode.
"I get to be the person to lead some regional product evaluation, and one of the challenges we continue to have every couple of years is that we want to publish the data," Mueller says.
He says every researcher engages data in different ways, so bringing together field information from different sources can be a challenge. "You try to mush the data together to publish, and it gets more complicated," he says. "That's just me and my inner circle of researchers, and we face those struggles."
When he started working with Agmatix, Mueller says company staff took older data that had already been published in scientific journals and shared with farmers. "And they enhanced it," he says. "They went through the process of making sure all the i's were dotted and the t's were crossed. Then they went in and added weather data and applied it. They added soil data, too."
Mueller says as a plant pathologist, he works in one area, which sometimes creates silos even for the data. "[Agmatix] took all of our data and broke down the silo walls and included some soil quality and soil temperature and weather data," he says. "And then we took a fresh look at what I'm calling an 'enhanced data set.'"
The move to the enhanced data set shows how Agmatix can build on existing data, but Mueller adds the company has software that helps people collect the data and standardize it in the process.
Data discovery
Enhancing existing data with information such as soil type or weather can bring more information. But what's the benefit?
In looking at the SDS data set, Mueller says Agmatix staff confirmed some of what they knew and found an opportunity for further research. "If you plant a resistant variety, that's going to help," he says. "If you use an effective seed treatment, that will help. That's probably parts 1 and 2 of a strategy."
The data set also looked into other practices such as tillage, cover crops and planting date, but one approach stood out and will be part of future research on SDS this year — plant population.
"That doesn't make a lot of sense biologically to me, but there was a trend showing when you lowered population, you had less SDS," Mueller says. "This observation is now being studied more in depth as part of a soybean checkoff-funded project."
The Iowa State example is just one where Agmatix has pulled together information to evaluate how the data set can be enhanced. To learn more, visit agmatix.com.
Subscribe to receive top agriculture news
Be informed daily with these free e-newsletters
You May Also Like
---