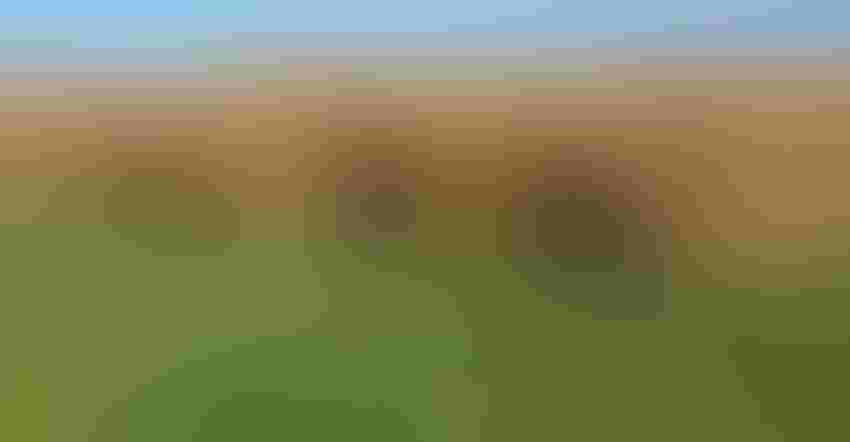 NEXT CROP? Researchers are already preparing for the day when you grow warm-season grasses as an energy crop.
The diesel pump at the gas station where I stopped on my way home from the Fort Wayne Farm Show bore the "B20" designation, meaning the fuel was 20% biodiesel, likely made with soybean oil. That pump didn't get there by chance.
It took hard work by ag groups like the Indiana Soybean Alliance over the past two-plus decades to make biodiesel a viable alternative. The gas that went in my car contained 10% ethanol. Groups like the Indiana Corn Growers Association and Indiana Corn Marketing Council had a hand in promoting development and use of ethanol.
Meanwhile, when we harvested corn trials at Purdue's Throckmorton research center, another trial there consisted of warm-season grasses. Researchers like Purdue University forage specialist Keith Johnson have plots there to study how to develop improved warm-season grasses that might fuel cellulosic ethanol plants. Many are operating, but economics hasn't brought one to Indiana yet.
The goal behind these efforts is to develop markets for products you can grow while reducing dependence on foreign oil.
Long-standing goal
Jerry Goshert, editor of The Farmer's Exchange, was kind enough to pass along old copies of the Indiana edition of Prairie Farmer a reader sent to him. The first one I looked through was published June 29, 1929, pushing 90 years ago.
The editor's comments were in a column called "From the Editor's Haymow." The editor was Clifford Gregory, a champion for farmers in his day. These sections of his column caught my attention after noticing the B20 sticker and thinking about the longtime pursuit of wringing energy out of farm products. I was about to find out how long!
"Modern civilization is so dependent on crude oil and its products that we can hardly imagine getting along without it," Gregory wrote in 1929. "Yet Secretary [Ray] Wilbur of the Interior Department says that the present volume of production can hardly be maintained for more than 10 years. His view may be unduly pessimistic, but it is certain that the supply of oil in the earth, stored during long geologic ages, can hardly outlast the next generation. What will we do then?"
Gregory was off on his timing, but he had an inkling of where the future would lead. He continued, "Crude oil, like coal, was made from vegetable matter which accumulated during many centuries. We can make oil and motor fuel from vegetable matter without waiting for the slow processes of nature. When the time comes that we find it necessary to raise enough vegetable matter every year to supply our oil and motor fuel, there will be no farm surplus problem."
Glimmer of hope
Ninety years late we still haven't run out of oil, partly because science figured out more efficient methods to get tightly held oil out of the ground. Gregory's visions of turning vegetable matter into fuel have come true, but we still wrestle with the farm surplus.
American agriculture has its problems. But before getting too distraught, consider Gregory's final paragraph on the subject.
"There are 32 million motor vehicles in the world, of which more than 24 and one-half million are in this country. There are enough passenger cars in the United States to give everyone a ride at once. We find things to complain about now and then, but we live in a pretty good country."  
Comments? Email [email protected].
Subscribe to receive top agriculture news
Be informed daily with these free e-newsletters
You May Also Like
---