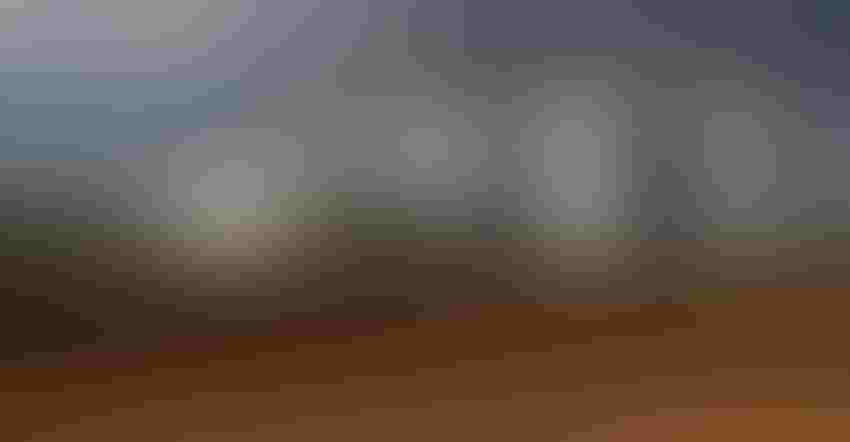 LINKING FIELD AND MARKET: Bushel has acquired FarmLogs and will eventually link farm transaction information to farm management information, offering unique opportunities for the future.
Luca Piccini Basile/iStock/Getty Images
Ag startups have been red hot in the investment world for some time, but the next step is occurring. Companies that have created solid businesses in a specific area are coming together to expand or enhance services for the target market. That's a driver for the announcement today, June 16, that Fargo, N.D.-based Bushel is acquiring FarmLogs, based in Ann Arbor, Mich.
"This is really good news for farmers," says Jesse Vollmar, CEO and co-founder, FarmLogs, who is now the vice president of Farm Strategy at Bushel. "It's two very successful independent ag tech companies coming together to basically bring what we're both good at integrated together."
Bushel has built a significant platform for capturing grain data, including development of software that allows transaction information to be put to work in new ways for growers, grain buyers, ag retailers, protein producers and food companies. FarmLogs built an extensive farm management software platform.
Working together, the goal is to create a seamless experience for growers to connect their data in new ways to maximize market opportunities.
Jake Joraanstad, CEO and co-founder of Bushel, explains that for Bushel the sole focus has been ways to digitize the infrastructure of the supply chain. Grain elevators and suppliers in the industry are looking for ways to better connect to the farmer.
"The Number one piece for them is how do they build a more digital relationship with their grower, maintain the relationship, but then maybe embolden that relationship," Joraanstad says. "What we found in the process with FarmLogs was that if we were to tie together the kind of information FarmLogs does a really nice job of understanding with the field level inputs on the expense and revenue side of the business [there was opportunity]."
From paper to digitization
But he explains that today most of that information is on paper that requires manual entry– scale tickets, fertilizer invoices, and other farm transactions. The Bushel-FarmLogs combination will work to connect the digital expertise Bushel has created with the grain industry and move that information more directly into the FarmLogs management system.
This can eliminate significant amounts of manual data entry for the FarmLogs platform. Bushel would be helping grain facilities instantly share digital scale tickets and cash bid information with their producers, while also giving their producers greater control over who they want to share their personal data with.
This process will take time, but the work has already begun. Eventually FarmLogs data can be automatically attached to the data within Bushel's platform as grain moves off the farm. This data could be used to create what Bushel calls a "grain passport" to ease enrollment and automate verification of programs such as identity preservation, crop insurance and sustainability.
"I think about all the times that a farmer is typing in a scale ticket or dealing with a new contract," Joraanstad says. "This will become a kind of seamless, automated experience for the farm. There has not really been a great integration across the commercial side of the business. We're intending to bring that together in this deal."
Maximizing the relationship
The acquisition by Bushel rolls FarmLogs into the business, but Joraanstad and Vollmer are clear that FarmLogs will continue its work and the combined team grows to more than 200. There are still some issues to work out on branding, but the work ahead involves connecting the capabilities of the Bushel system with the FarmLogs management software.
Joraanstad explains that as the two companies come together investment will continue with Vollmar's team and build on the existing development roadmap for FarmLogs. "Then we have this heritage thing called Bushel that has a whole bunch of ideas of how we can integrate as well," he says. "I think we'll see how it progresses over the next 12 months of the tool, and how it plays out in a more practical sense for the farm."
He explains that what he wants people to take away from this acquisition news is that Bushel and FarmLogs are two independent players that have different paths – one from the farm and one from the commercial side. But the firms share a similar focus around independence being important.
"We don't sell any chemical, seed or fertilizer," Joraanstad points out. "These are not things we're doing. So it's a pure play in that regard."
The acquisition connects with some key strategies at Bushel including:
Connecting field to truck with data security – by aligning two independent software companies, Bushel aims to set the standard for data connectivity through the grain supply chain while preserving data owners' control through proper permissioning and security controls.
Strengthen ag's digital infrastructure – standardizing and connecting data in the 'siloed middle' as Bushel calls it. This is in the middle of the food and agriculture supply chain to save businesses significant manual effort.
Facilitate a sustainable future – expand sustainability opportunities for growers and grain facilities through verified on-farm practices from field to consumer packaged goods companies and eventually the end consumer.
You can learn more at bushelpowered.com and farmlogs.com.
Subscribe to receive top agriculture news
Be informed daily with these free e-newsletters
You May Also Like
---