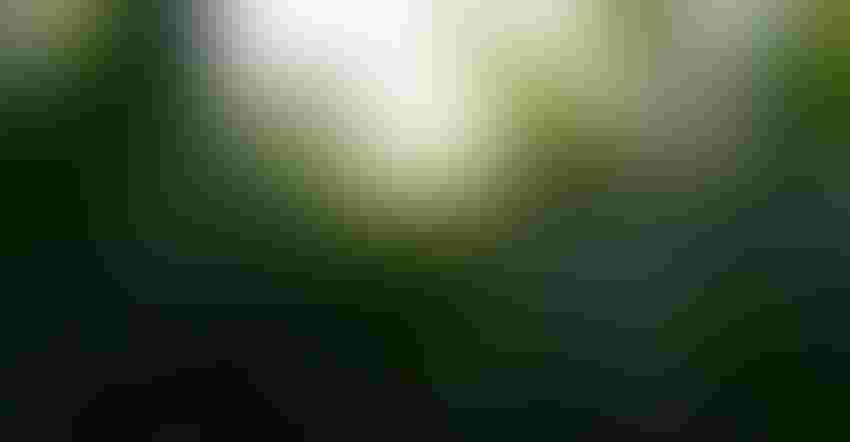 SEED SELECTION: Companies are using unique, in-depth analytics tools to help match hybrids to the right acre. Syngenta shares some of the "math" involved in helping farmers choose.
When farmers write the check, take delivery and start filling planter hoppers during planting in 2019, how many will consider the background technology involved? The seed industry has undergone a significant change in the past 25 years, and while that corn or soybean seed may look familiar, its development history is far different from what it was a few years ago.
Farm Progress got a look at what Syngenta is doing in seed breeding as the company ramps up its efforts to grow market share in a competitive industry. Two years ago, the company committed $400 million to a five-year effort to re-establish itself in the seed business, but long before that the company was investing in high-tech tools to advance in the market.
"We have a track record with genetically modified traits," said Ian Jepsen, who heads up research and development for traits at Syngenta's Research Triangle Park facility in North Carolina. "We had the first trait in the corn market, BT176, in 1995." That was soon followed up by Agrisure traits — and in more recent years, the development of Viptera, Duracade and Enogen. For Syngenta, BT176 was marketed as NKBT and was one of the more popular versions of the aboveground insect control trait on the market.
Farmers are familiar with how genetic tools have added new features to crops to fend off insects and provide enhanced herbicide options. But these days, that's what the industry calls "table stakes" to play. Today's plant breeder has a lot more tools available for taking on key challenges, and not all of them involved work in the greenhouse.
Turning to analytics
Laura Potter, Syngenta's global head of computational biology, joked that when she was in college getting her degree in mathematics, her father told her she would never get a real job. "No one knew how important math and analytics for agriculture would be," she said. She works with the company's team of geneticists, genomicists and analysts as they develop the breeding pipeline for growers.
The overall goal, and challenge, for plant breeders is increasing yield, which is a complex trait. "We want to focus on yield stability, and we look at an array of all the different environments farmers have faced in years past," she said. "And we want to look at what the weather will be like next year. The grower faces this every time they plant."
When talking about analyzing the environment, Potter shared the wide range of factors involved in analyzing opportunities. She did share one factor that farmers can control that could provide a stable base. "Weather and pest pressures come and go. Soil is the greatest asset a grower has, and it can be fairly stable," she noted. "Making sure the soil is healthy and preserving that over time can contribute to yield. This is a major player in the crop performance they see."
Where does analytics come in? Potter and her team are looking at pretty much every variable in a crop field and developing tools that can help farmers pick the right genetics for their situation. "We understand these problems, and we're digging into the science and the data with all our global capabilities to help create a stable return on investment," she said.
Pulling all that information together into a single tool is not easy task; but for 2019, farmer-customers of Golden Harvest, a Syngenta brand, may see some fruits of the labor. The company has developed E-Luminate, a tool that can analyze where to place specific hybrids for best returns.
Seed tool and Netflix
The company has pulled all the key trait information together with field information, including weather history, into a tool that can help farmers pinpoint hybrid choices for their farms. Potter likens the analytics to how Netflix works.
"[Netflix has] all the information about all members, and everything every member has watched. It's a strange mix from 'Sponge Bob' to 'Star Trek.' They rate shows, and there are tags with information about which viewers watch what," she explained. "They use an advanced analytics engine that develops a personalized mix of movies to suggest for users. There is a data analytics engine behind it, and we are doing the same in plant breeding."
She added that a plant breeder has only a certain number of locations and years, and the key is to pick winners that will perform in different environments. Essentially, there are three steps to development.
Descriptive analytics looks at what happened, and which hybrids performed best in last year's trials.
Predictive analytics looks at what will happen, and aims to determine which hybrids will be winners in this year's trails.
And finally, there is prescriptive analytics, which takes in a great deal of information and helps determine which hybrids will provide consistent yields for a specific grower over the next two to three years.
The E-Luminate tool will offer hybrid choices for a specific field, or farm, providing farmers the opportunity to choose — but the tool even has an "easy button" that would provide a balanced, choice set of hybrids for the farm. Farmers would access that tool through their Golden Harvest seed adviser.
Hybrid selection is getting more complicated. These analytics tools offer farmers a way to cut through the clutter and find what will work on the farm. The application of data analytics on this level provides an added layer of confidence when selecting seed for the next season. And it changes the buying dialog as a seed representative offers you choices.
You can learn more at goldenharvestseeds.com.
Subscribe to receive top agriculture news
Be informed daily with these free e-newsletters
You May Also Like
---