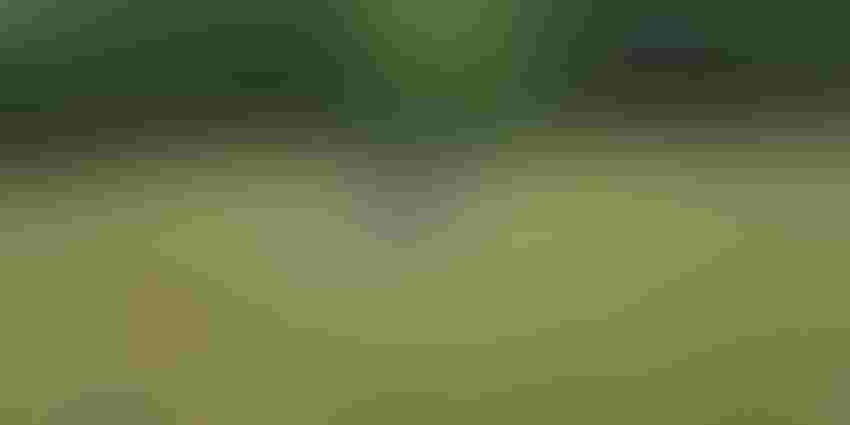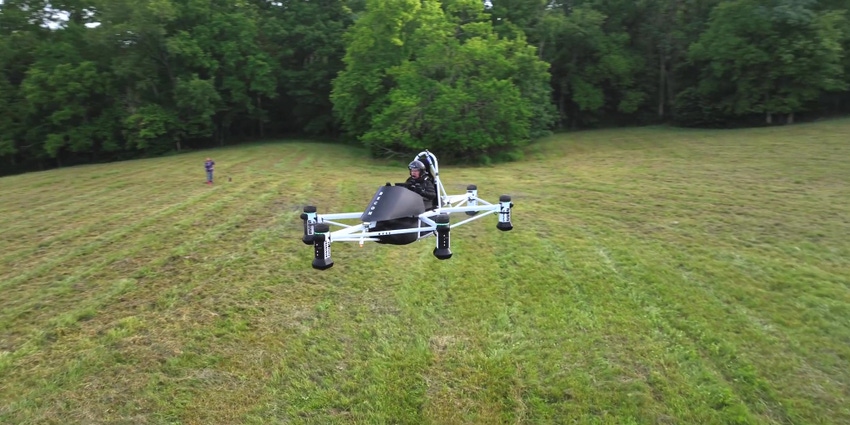 SCOUT IN STYLE: The Recon by Ryse Aero Technologies has a top speed of 63 mph.
Ryse Aero Technologies
If you've dreamed of flying over your farm to check things out, Ryse Aero Technologies may be the airship you're looking for. This Ohio-based startup has created the Recon, a unique machine that can be flown without a pilot's license and offers a new way to see a farm or ranch.
Mick Kowitz, the company's founder and CEO, is a technologist by nature as well as a private pilot. He and his business partners started discussing the electric vertical takeoff and landing market (eVTOL), which is focused mainly on air taxis, and saw a different opportunity: an ultralight machine that could be flown by anyone, including farmers who need to cover a lot of crop or pasture acres.
"I have good friends who are farmers with large farms and they're the perfect market for this," he says.
The Recon is a single-rider, six blade aerial vehicle that operates more like a drone or helicopter than a traditional ultralight. Powered by six electric motors, the carbon-blade propellers spin at 2,000 rpm. Kowitz says it takes as little as 45 minutes of training to get a user up in the air.
Like a drone, the airship can hover and rotate. It has a top speed of 63 mph. The operator platform is a main screen between two joysticks.
"We have an artificial intelligence system on board, almost like a supercomputer, for controls," Kowitz says. That AI system works to keep the machine steady when hovering even in winds has high as 25 mph. If a pilot feels they're in a little trouble, they can maneuver to a safe place to set down and hit "land now" and the machine will gently lower itself to the ground.
The six electric rotors use removable battery packs that can be taken out for charging. The machine will run for about 25 minutes on a charge.
The company is putting test machines in the hands of farmers this fall. It plans to make 100 machines in 2023 and if all goes well, expand to 1,000 in 2024.
Watch the Recon in action at the 2022 Farm Progress Show:
Learn more about new ag technology in our New Tech Now series.
Subscribe to receive top agriculture news
Be informed daily with these free e-newsletters
You May Also Like
---