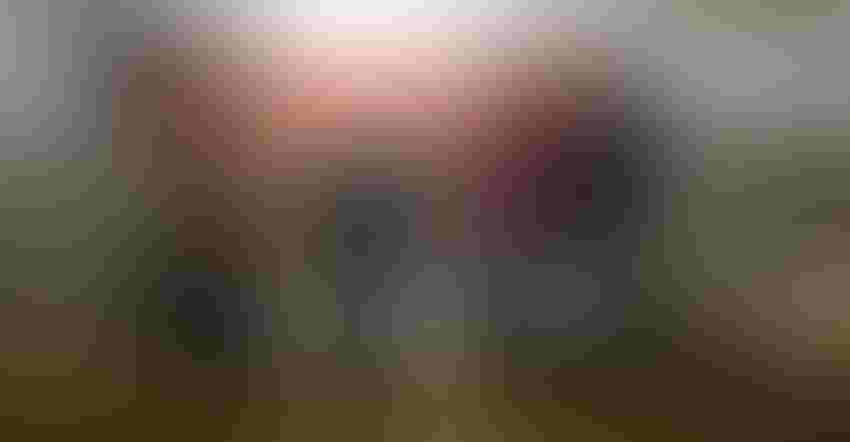 SAVING LABOR: The Knigge family of Omro, Wis., is sold on robotic milkers. Pete Knigge was the first farmer in the U.S. to install a robotic milker on his farm. The Knigges recently updated their robotic milking system. Pictured in front of their new robotic milker are Pete (left), Theo, Jacob and Charlie Knigge.
Courtesy of the Knigge family
Despite their cost, robotic milkers are becoming increasingly popular, as dairy technology for Wisconsin's remaining 6,700 dairy farms leans more toward saving labor and improving herd health.
Robotics appears to have the answer, both on its own and by incorporating sensors, particularly to guide feeding and health.
Two Wisconsin dairy farms are pushing the window of technology with the latest-edition robotic milkers.
Knigge Farms LLC at Omro in Winnebago County was the first in the U.S. to introduce robot milkers. The Knigges — Pete, wife Theo, their son Charlie and their grandson Jacob — are now on a second update to a pair of units they first installed 21 years ago. Starting with 90 cows, the Knigges are up to 130 now and have grown production from 21,000 to 22,000 pounds of milk per cow to 26,000 pounds per cow.
In contrast, Miltrim Farms Inc. at Athens in Marathon County is showing the way for larger dairies. Owner Tom Mueller and his nephew David Trimner, who serves as the farm's general manager, milk 1,800 of their 3,100-cow herd via robot. They installed 18 units in 2019 and added 12 more this year. The remaining 1,300 cows are milked in a conventional double-24 herringbone parlor.
Trimner says the cows on robotic milking average 95 to 96 pounds per day, while their parlor-milked sisters run 88 to 90 pounds. He adds that the robotic-milked cows average "right at three-time milkings a day."
Saving labor
Both families are happy with robots. Pete Knigge offers half-hour tours while Miltrim Farms has an extensive web presence and a YouTube video.
"I'm absolutely sold," Knigge says. "You prepay labor when you get robotics."
Trimner says he's "very pleased with the results" and notes that the farm's 30 robot milkers easily handle the 1,800 cows.
Miltrim Farms also uses technology to monitor cell count and cow health, for automatic feed pushing and to reclaim sand for bedding.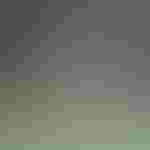 LARGE DAIRY: David Trimner is the general manager at Miltrim Farms Inc. in Marathon County, Wis. The large dairy has 30 robotic milkers.
Knigge has automatic calf feeders and says every update has been much better.
Both dairymen say it takes a week for heifers to learn the milking system, although Trimner adds that most are "not really fully acclimated until about three weeks."
Health benefits
Heather White, director of the University of Wisconsin Dairy Innovation Hub, sees two keys for technological advances in dairy farming:
incorporation of robotics to alleviate labor shortages and improve work-life balance for farmers

improving animal health and productivity through use of technology and sensors that can streamline diagnostics
The hub released its second annual report in late October, outlining more than 100 projects funded across the three UW campuses with ag programs (Madison, Platteville and River Falls) and four priority areas, $2.2 million for equipment to build research capacity, $7.8 million total allocated for new dairy initiatives for the 2021 fiscal year, 12 new faculty hired, plus collaborative and synergistic initiatives across the three campuses.
One of the major projects was to install robotic milkers last summer in the 200-cow dairy at UW-Platteville's Pioneer Farm. It's the only UW school to operate robotic milkers. In addition to milking the cow, sensors connected with the milkers collect a wide range of information, including health data such as somatic cell count, advanced lactation information such as milk components and production, and cow behavior.
Data-based management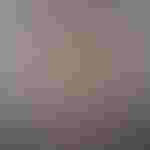 Dr. Ryan Pralle (pictured), a nutritionist in the ag school at UW-Platteville, says, "My vision for automated milking systems [AMS] like the Lely A5 we have at Pioneer Farm is to maximize their potential as a nutrition and data-based management tool for cows. As a nutritionist, I am most interested in the unique role AMS can have as a feeding system. For AMS, every time a cow visits, she is offered a measured amount of feed, usually pelleted. This provides farmers an opportunity to personalize nutrition to an individual cow based on her productivity, stage of lactation or physiological state to best match her needs or optimize farm goals."
Evaluating and developing data-based management tools and strategies using the AMS is another interest for Pralle's research program.
"AMS provide a lot of data-point collection opportunities, including teat-level milking data, milk composition and quality data, and body weights," Pralle says. "All of these can be leveraged to monitor or forecast cow performance or be integrated into decision support tools and management decisions."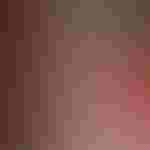 Brian Holmes (pictured), with UW Extension's Department of Biological Systems Engineering, points out in a recent interview: "There are sensors that can determine animal activity. They're actually using this information now to establish when cows should be bred. They're also using information on chewing frequency and noise that is sensed to determine whether the cow is eating properly and regurgitating the cud, determining if the cow is sufficiently healthy as it relates to her digestive system."
Robotics, he says, can tell how many times a day a cow is milked "and if there's anything out of the ordinary with the milk. … And if for some reason her milk production goes down dramatically, they will notify the producer that something is out of the ordinary here and they should take a look at that cow to see if there's an illness or if the cow is not eating feed properly."
Research is a marathon
The full hub report is on its website. In it, White points out: "Research is more of a marathon than a sprint. When challenges are identified, research questions are asked and results come on timelines of years, not days or weeks. The hub's strategy has been to balance this long-term vision with short-term victories."
And White notes that from her perspective, "there is not just one technology that is a must-have, because farm needs, strengths and limitations vary greatly. For me, the technology that a farm should be considering is one that can eliminate or reduce whatever the bottleneck is on their farm. There are a lot of great technologies available, ranging from robotic milking systems to rumination collars, and there is an opportunity to find one that will help with the biggest limitation on [a] farm."
Along with the increasing popularity of robot milkers, production per cow continues to rise in the state; it's up 3.6% over last year as of September.
Buchholz lives in Fond du Lac, Wis.
Subscribe to receive top agriculture news
Be informed daily with these free e-newsletters
You May Also Like
---