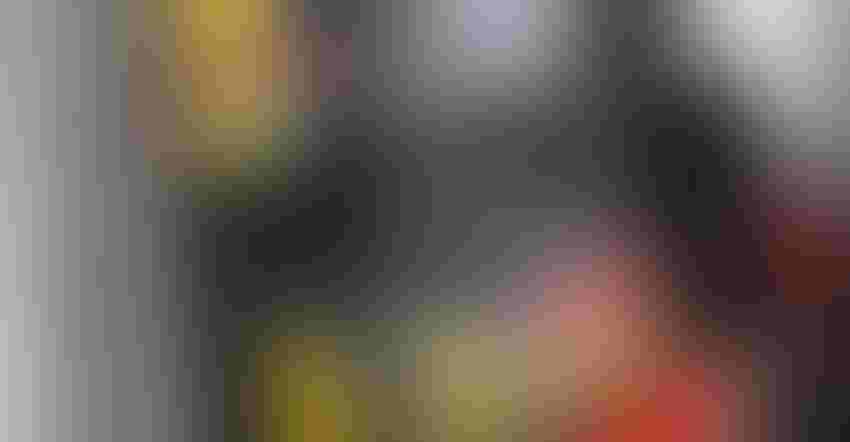 ETHANOL: Most gas pumps in Iowa already provide gas made with higher amounts of ethanol, but through the proposed RFS rule, the higher-ethanol gas could become even more readily available.
Jennifer Carrico
The U.S. EPA recently released the proposed renewable fuel volume requirements under the Renewable Fuel Standard for 2023, 2024 and 2025. The Iowa Corn Growers Association officials say the RFS has been one of the most effective energy policies in our nation's history. The annual growth for renewable fuels like ethanol contained in this proposal provides stability in the marketplace and sets a course for greater consumer access to cleaner burning, homegrown, affordable fuel options at the pump, ICGA adds.
"This proposed increase in biofuel volumes is a win for drivers, a win for farmers, and a win for the environment," says Denny Friest, ICGA president. "The stability and certainty provided by today's proposal sends a positive signal to corn growers and establishes a firm foundation to build on for even greater growth in higher-biofuel blends through the Next Generation Fuels Act."
For 2023, EPA's proposal includes an implied 15 billion gallons for conventional ethanol, which increases to 15.25 billion gallons for both 2024 and 2025. EPA also followed through on proposing to restore the remaining 250 million gallons from a prior court decision for 2023.
"Currently Iowa flex fuel vehicle owners have the opportunity to fill up with E85 for as low as $1.81 per gallon, showcasing the most affordable, climate-friendly solution on the market. Cost-saving, carbon-reducing options like E85 and E15 will become even more readily available if today's proposed volumes are finalized," Friest adds. "Moving forward, ICGA will submit comments to the EPA on the proposal to ensure our farmer's voices are heard as we continue to strive for more options of higher-ethanol blends at the pump."
Iowa State University welcomes new cow-calf specialist
Iowa State University's new Extension beef cow-calf specialist says she is looking forward to getting to know the state's producers and learning how to best address issues facing them. Randie Culbertson says that starts with understanding the challenges, including her own change in perspective.
"Living in the West, I grew up with the discussion of the number of acres per cow. Here in Iowa, the conversation shifts to the number of cows per acre," she explains. "Exploring the differences of these systems and studying what works — and doesn't work — is what fascinates me."
Culbertson came to ISU from Bozeman, Mont., where she worked for the American Simmental Association as the lead geneticist for International Genetic Solutions. With her geneticist training and background, she's really interested in providing a genetics short course for producers. And while that may happen down the road, right now she's focusing on developing a grassroots program that's built around the concerns of Iowa producers.
Grants available to help teach agriculture in Iowa
The Iowa Agriculture Literacy Foundation is making mini-grants available to support the integration of agriculture into classroom instruction or after-school programs with an academic focus.
The Agriculture in the Classroom Teacher Supplement Grants, made possible through support from the Iowa Farm Bureau Federation, are designed to help Iowa teachers initiate new projects or expand existing projects that promote agriculture literacy in students. Teachers can apply for $250 grants that can be used to fund innovative lessons, activities, classroom resources, guest speakers, outreach programs, field trips and other projects. Up to 180 grants will be awarded to teachers throughout Iowa.
"Through our grant, students were able to learn about plant life cycles, pollination, milk production and coding," said 2022 grant recipient Amber Evans, Pocahontas Elementary School, Pocahontas, Iowa. "I knew that just because my students live in a rural community doesn't mean they understand the agriculture happening outside the city limits. This grant really brings it to life."
Preschool through 12th grade teachers, librarians, after-school program coordinators and Homeschool Assistance Programs at Iowa schools are eligible to apply. Grants must relate to social studies, science, math, language arts or 21st-century skills, and integrate agriculture into the learning.
The deadline for application is Jan. 9, and the proposed project must take place between Jan. 15 and June 4. To apply online or for more information visit iowaagliteracy.org/tools-resources/general/grants.
Crop Insurance Discount Program applications now available
A discount of $5 per acre on spring crop insurance premiums is only eligible for Iowa cover crop acres. Iowa Secretary of Agriculture Mike Naig encouraged farmers and landowners who planted cover crops this fall to apply for the Crop Insurance Discount Program by Jan. 13. Eligible Iowa farmers and landowners can receive a discount of $5 per acre on spring crop insurance premiums for cover crop acres within Iowa.
"Iowa farmers are continuing to invest in and implement proven conservation practices, like cover crops, to enrich soil health and improve water quality," Naig says. "This successful program was started in Iowa and has become a model for other states, as it has been an effective incentive to get more cover crops planted."
Farmers can sign up now for the cover crop insurance premium reduction program at apply.cleanwateriowa.org. To qualify, the cover crop acres cannot be enrolled in other state or federal cost-share programs.
Cover crops help improve soil health, prevent soil erosion and lock in nutrients, especially during extreme weather events. Cover crops are a proven way to reduce the loss of nitrogen and phosphorus from the soil, which helps to improve water quality. Cover crops also offer weed control and livestock grazing benefits for farmers and landowners.
Iowa farmers appointed to United Soybean Board leadership
The USDA has appointed two Iowa soybean farmers to serve as directors on the United Soybean Board. Farmer leadership directly represents all U.S. soybean growers with oversight of national soybean checkoff dollars that support research, market development and promotional efforts to boost farmer profitability and opportunities.
Robb Ewoldt of Davenport and Brent Renner of Klemme will join the board of 77 farmer-directors from across the country: Five represent Iowa. They will accept their appointments at a confirmation hearing this month.
"USB directors play an important role in managing checkoff dollars," says Ewoldt, who completed his Iowa Soybean Association presidency in September. "Serving as ISA president helped me recognize how important representation is, especially in the decision-making process of allocating these funds."
Ewoldt will complete a three-year term, while Renner's one-year appointment fills a vacancy left by the passing of former USB director Tom Oswald of Cleghorn earlier this year. Renner has served on the ISA board since 2017.
"It's an honor to represent soybean farmers through this appointment and see up close how these investments are bringing real value to our industry and to every farmer," Renner  says.
Ewoldt and Renner join April Hemmes of Hampton, Lindsay Greiner of Keota and Tim Bardole of Rippey as Iowa soybean farmers serving as USB directors.
Subscribe to receive top agriculture news
Be informed daily with these free e-newsletters
You May Also Like
---