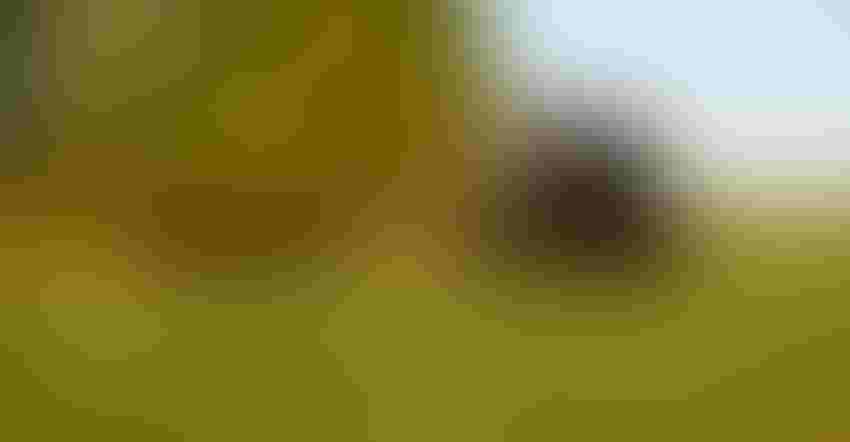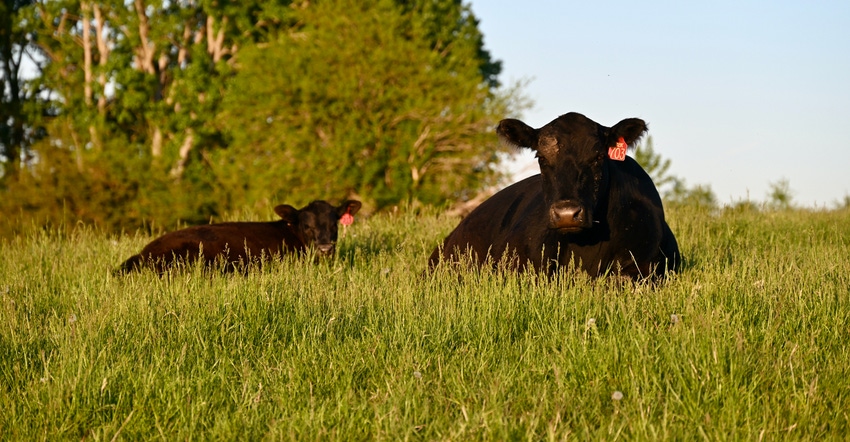 HABITUAL ENEMY: USDA-ARS researchers move closer to explaining how to better control pinkeye, a cattle disease that has plagued producers for generations.
Jennifer Carrico
In the 1960s, it was a given that cattle producers would need to treat cattle for pinkeye on a regular basis, even if they used preventive measures. At the same time, George Washington Pugh Jr. was carrying out groundbreaking work to understand the role of M. bovis in pinkeye.
More recently, the University of Nebraska-Lincoln published a collaborative study with the USDA Agricultural Research Service assessing immunological responses and the effectiveness of vaccines to protect cattle against diseases associated with M. bovis.
But it wasn't until 2022 that Emily Wynn, a USDA-ARS researcher working with UNL scientists, discovered there are two variants, or genotypes, of M. bovis. Genome sequencing made the discovery possible, opening the door to new interventions against pinkeye. Visit ars.usda.gov.
New herbicide name
Kyro postemergence corn herbicide was registered by U.S. EPA. Pending state approvals, Corteva Agriscience will offer it for 2023. It's the first herbicide combining acetochlor, topramezone and clopyralid in one premix.
Corteva bills it as providing excellent control of waterhemp, Palmer amaranth, giant ragweed, marestail, barnyard grass, fall panicum and wooly cupgrass. Apply over corn up to 24 inches tall and achieve extended residual control at higher use rates. Visit corteva.us.
More than a seed lubricant
BioWake from Amvac is the newest dry-application, dual-use, biological, planter-box seed treatment in the GreenSolutions portfolio. Spokespersons say it's an all-in-one planter-box seed lubricant that delivers superior seed flow and enhanced nutrient uptake for corn and soybeans.
Amvac leverages Terrasym microbial inoculants from NewLeaf Symbiotics and Dust Soy Protein planter lubricant from Low Mu Tech in BioWake. Spokespersons say that after planting, microbes spread from the seed surface across plant roots and leaves. Visit amvac.com.
ReClaim enters market
Precision Planting offers ReClaim for sale to growers. The sprayer technology completed successful beta testing. A single rocker switch in the cab engages recirculation of product across the entire sprayer boom, priming it without allowing any chemical to hit the ground. With ReClaim installed, use compressed air to clean booms after spraying, pushing remaining product back into the tank.
ReClaim is a retrofit unit for all sprayer brands, whether you have electric or standard nozzles. Visit precisionplanting.com.
Company happenings
BASF expanded its high-oleic canola seed production and processing business by purchasing Cargill's Idaho Falls seed production facility. That allows BASF to expand production of InVigor Health hybrids. See basf.com.

Meanwhile, Clariant's Functional Minerals business acquired U.S. attapulgite business assets from BASF. Adsorbent clays such as attapulgite are enablers for purification of edible oils and renewable fuels. Visit clariant.com and basf.com.

Bayer acquired German startup Targenomix, a spinoff of the Max Planck Institute for Molecular Plant Physiology. Targenomix remains a standalone unit, contributing novel systems biology approaches to Bayer's Crop Science research and development pipeline. Visit bayer.com and targenomix.com.
About the Author(s)
Subscribe to receive top agriculture news
Be informed daily with these free e-newsletters
You May Also Like
---