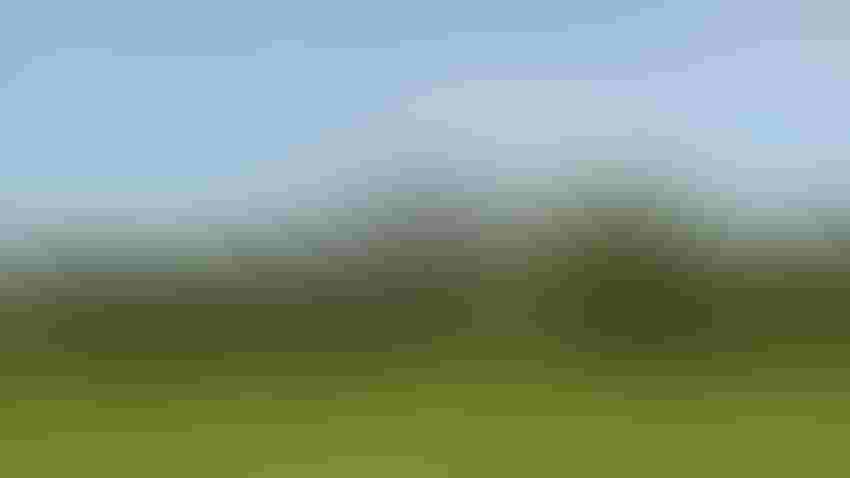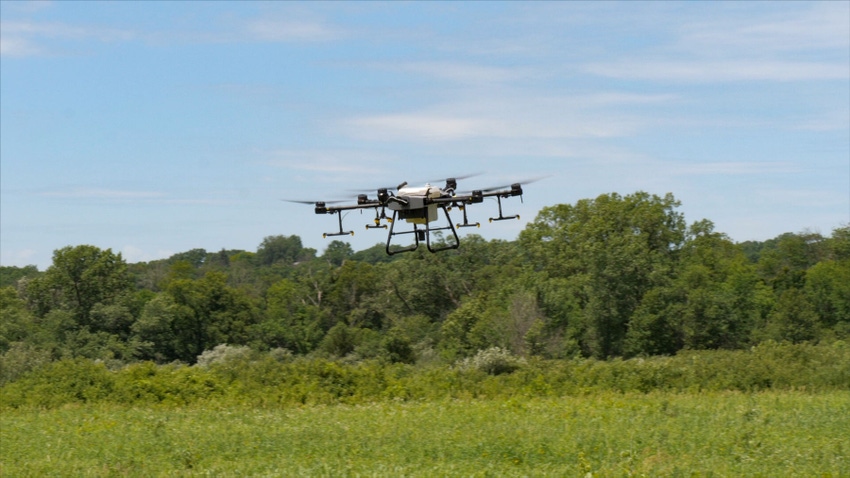 AT YOUR SERVICE: Drone service company Rantizo knows what it takes to keep airships in the sky. The company is now offering those services for any drone spray firm using DJI products.
Courtesy of Rantizo
When the name Rantizo first popped up in agriculture, the company was known as a pioneer in the spray drone business. But as happens with startups, companies evolve.
"We really kind of rebranded Rantizo as a software-based company, or solutions-based company, because we saw the need in the market," explains Shae Colton, vice president of operations at Rantizo, based in Iowa City, Iowa.
That change includes the introduction of a new service designed to offer support for DJI spray drone users serving farmers across the country.
"We didn't want to lock ourselves to just selling the hardware; we wanted to solve problems," Colton says. "If we were just throwing hardware out there, it doesn't necessarily give [users] a solution."
The DJI spray drone is a sophisticated machine with software that allows a user to take a field shape file and build a spray plan using one or more drones. And users range from multi-airship owners to single-drone owners who are just starting out in the business. All of them may need support, and Rantizo is targeting this business with a range of services.
Colton says a drone is like putting a cellphone on steroids to work. It's a different kind of machine, compared to a farm tractor, and needs a unique kind of support. "We're doing software upgrades and firm-ware flashes, and we're troubleshooting and debugging things that are flying through the air. So there's a very different kind of services that's needed," she says.
She adds that DJI is a Chinese company that has entered the U.S. market by relying on local companies to provide support. That's a challenge since a lot of the initial documentation is in Chinese. Colton notes Rantizo has Chinese-speaking staff on hand working to not only enhance service but also build out a knowledge base for spray drone users.
Choosing a service level
The new service the company is offering is an annual subscription at one of three levels — Bronze, Silver and Gold. Colton notes this gives different service providers the level of support they believe they need. The base support across all three platforms includes access to the Rantizo Support Hub, which offers users a base of knowledge for improving drone use and support.
The company will also offer parts support for spray drones through a self-serve portal for Bronze users. At the top end, Gold users can get discounts on DJI parts. At all levels, users get access to DJI-certified technician repairs.
One feature that may be of interest to airship owners at the Silver and Gold levels is the Loan-A-Drone program.
"Last summer, we saw users that might buy one spray drone and work with customers," Colton says. She has termed these users as "Chuck in a truck," noting that these mini-startups offer farmers an important service. And, she says, their business model sparked an idea.
"If they accidentally crash that drone, that's their entire business. They have jobs lined up for the next two weeks. What are they to do?" she asks.
Thinking about single-drone users, Colton came up with the Loan-A-Drone idea at 3 a.m. one morning. The idea is to offer a drone while the user's original is repaired. It allows their business to continue.
Building a knowledge base
The standing feature for that annual subscription at any level is the knowledge base, which includes an extensive troubleshooting library, as well as information to keep airships flying safely and legally.
"I spent last summer as we were compiling all the troubleshooting that we were doing using a ticketing system and taking all of that recorded documentation and putting it into the knowledge base that we could filter back to our contractors," Colton explains.
That information gathering also included interviews with other contractors in the network on how they overcame specific problems, so the company could expand its knowledge base.
"We launched that right after our winter conference this year, and we had tons of great feedback that the library being at their fingertips is really great," Colton says.
And now that service is available to any DJI spray drone user who wants to sign up for Rantizo support. You can learn more by visiting rantizo.com.
Subscribe to receive top agriculture news
Be informed daily with these free e-newsletters
You May Also Like
---