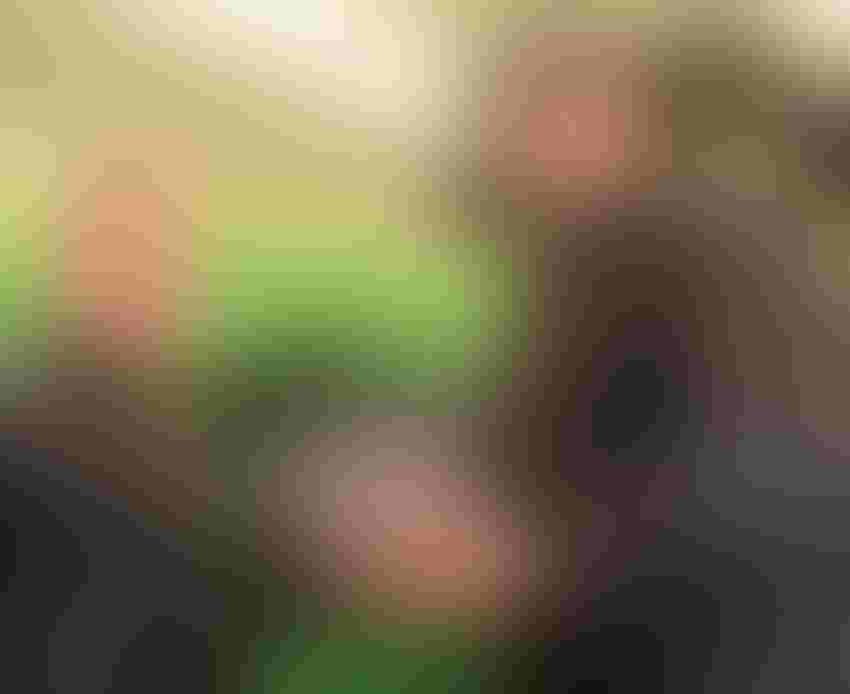 <p>Jason Schatzke (left) works closely with Daniel Eslinger from RDO Equipment in Casselton, N.D., to maximize the data collection and management tools in his operation.</p>
2014 was the year of talking about "big data," but on the farm, the discussion has been more about what these tools can do for your operation. For  Jason Schatzke, a Casselton, N.D., producer, the answer appears to be "plenty."
Schatzke, who farms about 9,000 acres with his father, Keith, raises corn, soybeans, wheat and sugarbeets on his operation, and earlier in 2014 he got firsthand experience with how new telematics tools can be put to work. "This was the wettest spring in memory," Schatzke says. "We were able to use the technology we have to get fields planted I didn't think we would be able to."
For Schatzke, the question was: Can this tool help me in a wet planting year? And the answer is: yes.
"We got a window of a few days without rain, and we wanted to get into the field," he recalls. Of course, these days you don't just load up the planter and hit the field. You need variable-rate maps and information onboard so precision planting and application can happen. That's what Schatzke needed, and in North Dakota, sometimes the distance between the tractor and the information can be pretty far.
With wireless data transfer, distance no longer matters. "We had three fields we hadn't been able to get to, and we got a break in the weather, so we decided to go," Schatzke says. "We needed the planting prescription for those fields, and our agronomist was able to prepare the prescription and send it to the planting tractor within a half-hour, and we were up and planting. When you do this kind of thing, the technology becomes real."
Opportunity cost
Lost planting days or hours can be costly, especially when the window to plant is narrow. Any lost time adds up in the fall in lower yields and less returns. The ability to transfer information remotely from agronomist to planting tractor or application machinery is a valuable tool.
Adds Daniel Eslinger, product specialist, RDO Equipment, Casselton: "And wireless data transfer is not the only tool Jason's using. He's finding the value of remote display access that's available, too."
Schatzke has found he likes knowing where machines are and what they're doing.
He recalls a situation where he was having a challenge with a machine and he called Eslinger for help. "I was 300 miles away at the time," Eslinger says. "I was able to get on my computer and look at his display and talk him through the problem to get him back up and running."
Looking ahead
Schatzke has more than a decade of yield maps he wants to analyze to fine-tune management. His current-year information, including machine data on efficiency, will get a review this winter to keep improving the operation next spring.
Gathering data is key for future planning, yet new tools like telematics, wireless data transfer and remote display access take in-season management to a new level. Farm Industry News has partnered with John Deere to start the data conversation, sharing ways farmers are using information in the field. In addition to the print series, this month we're turning on a new online discussion forum where all farmers, no matter their brand of equipment, can join a conversation about how these tools work on the farm. 
Subscribe to receive top agriculture news
Be informed daily with these free e-newsletters
You May Also Like
---