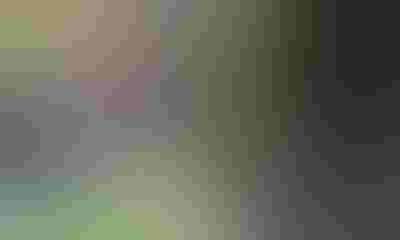 Pre-season planning and planter preparation pays off when corn comes up and the stand is uniformly spaced, and emerged correctly. If it doesn't emerge uniformly, or if you find more doubles, or even triples, and skips than you like, then it may be time to go back to the planter and see what is causing performance to dip below expectations.
Corn Illustrated 4/18 - 4 ways to avoid purple corn early in the season

GET DETAILS RIGHT- Pete Illingworth pays attention to details to do the best job of planting that he can.
Pete Illingworth, who operates the planter for the Purdue University Throckmorton Research Center, located near Romney, prides himself in getting planting right. He plants plots that will be used for research, large-scale field-size plots for testing and bulk fields of commercial corn to fill out the rest of the acres on the farm.
A few years ago he began using Precision Planting's 20/20 Seed Sense monitor. "It really opened my eyes," Illingworth says. "I thought I was doing a very good job, and I was most of the time. But on certain grades of seed, I wasn't getting the singulation I thought I was. Once I knew that, I made adjustments to do a better job.
Singulation refers to how the planter drops each seed in relation to other seeds. When every seed drops at the proper time, singulation is 100%. If the singulation is less than 100%, then perhaps two seeds are being dropped at once occasionally, creating a double when both plants emerge and are spaced from side-to-side to 2 or 3 inches apart. Or perhaps one seed doesn't drop and there is a skip, maybe 12 inches between seeds. There is never a plant there because the planter didn't drop a seed in that spot.
Corn Illustrated 4/11 - Corn seeding rate debate is far from over in corn country
Other factors can affect seed placement, or depth of seed, Illingworth knows. Whether or not the planter is level, the downforce on each row and soil conditions can help determine if you are getting seeds placed uniformly at the same depth. Making it happen correctly in the field just means paying attention to details, he concludes.
Subscribe to receive top agriculture news
Be informed daily with these free e-newsletters
You May Also Like
---