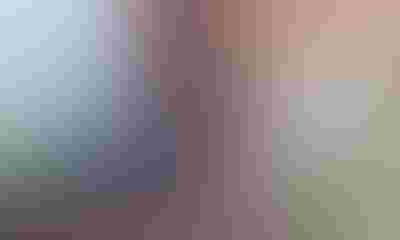 As noted in May's American Agriculturist, (See Sun-powered.), today's on-farm photovoltaic systems may tout a five-year payback. But without a backup battery system, you may be buying back from the utility grid at night.
Now, Tesla Motor's new rechargeable lithium-ion Powerwall promises to bridge that gap between solar or wind system energy systems and residential or farm business center by storing surplus electricity generated on farm during the day or from the utility grid when rates are low. And, it may allow selling more net-metered power back to your utility.

POWER-IN-A BOX: The Tesla Powerwall is slightly larger than a picture frame, but stores up photovoltaic and wind energy in a high-capacity lithium-ion backup battery. Photo courtesy of Tesla Motors
Photovoltaic and wind systems generate direct current that's converted to alternating current via an electrical inverter. Tesla's Powerwall plugs into the DC side with a thermal management system, a battery management system and a smart DC-DC converter for controlling power flow.
Powerwall specifications
Visualize it as a framed painting slightly larger than 4-foot by 3-foot by 7 inches. Two models are available: The 10 kilowatt-hour weekly cycle model costs $3,500 and is for backup applications; The 7 kWh retails for $3,000 and is for daily cycle applications.
The Powerwall's container is rated for indoor and outdoor installations. Tesla warranties the 220-pound models for 10 years and they're compatible with single- and three-phase utility grids. Both are sufficient to power most homes during peak evening hours, according to Tesla sources. Multiple module batteries may be linked together for greater energy needs – up to 90 kWh total for the 10 kWh battery and 63 kWh total for the 7 kWh model.
PennFuture analysis
Tesla's Powerwall is a breakthrough, contends Evan Endres, program manager for the Pittsburgh-based PennFuture environmental advocacy group, because it's a small, reasonably priced, large-capacity battery system. 
Other battery systems haven't been able to provide that level of capacity and compact size for such a low price. Battery systems that have weren't considered to be high-quality products, he adds.
One key ingredient is the Powerwall's "dispatchable" renewable energy. We're able to call on wind and solar energy when needed via battery systems, not just when the sun shines and the wind is blowing.
And the technology allows for "grid defection" – managing all of your home's electricity needs without being connected to the grid at all, possibly with a fail-safe backup generator.
The most immediate benefit to home battery systems would be for those with a Time of Use (TOU) electricity rate. TOU rates charge you more when electricity costs more, such as during times of peak demand on the grid.
When you combine batteries with solar energy under a TOU rate, you can "bank" the electricity your solar system produces at times when your daily rate is cheaper and pour it into the grid when the rate is higher. That gives you more value for the energy you produce.
Another scenario, absent solar, would be a homeowner on a TOU rate banking electricity when it's cheaper and then using the batteries when electricity is higher priced, saving money in the process. In Pennsylvania, we have a TOU pilot in PPL utility territory. But net metering for home renewable energy systems, like solar, isn't guaranteed yet. A big flaw, he adds. 
Demand response programs can take advantage of new behind-the-meter technologies like the Powerwall. Currently, commercial customers can be paid to turn on emergency generators on days when the electric grid is strained.
Developing a demand response system that allows Powerwall owners to participate in demand response programs, especially if using solar energy, would be a clean way to address grid strain while returning dollars to rate-payers' pockets. 
Subscribe to receive top agriculture news
Be informed daily with these free e-newsletters
You May Also Like
---