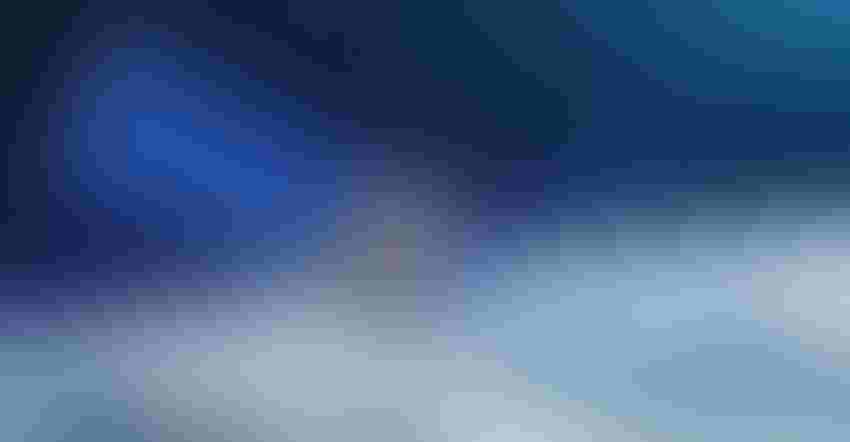 IMPROVING IMAGERY: Public satellites power VanderSat's microwave imaging technology. Planet has acquired VanderSat, and the two firms will be bringing their data together to help farmers make cropping decisions.
aapsky/Gettty images
When Planet started offering daily satellite images from around the world, it was a game-changer for many. Now the imagery firm is ramping up its offering with the acquisition of VanderSat, a company that's carved new territory in providing advanced earth data and analytics.
"VanderSat has novel ways to get good resolution data, as well as extracting variables like soil moisture, land surface temperature and a biomass proxy, among other things," says Jim Thomason, vice president, imagery and analytics products, Planet. "It's going to mean some great new products for us to offer, and we're looking for ways to combine their data products and our data products to do even more."
VanderSat uses passively radiated microwave information coming from Earth and uses public satellite resources to gather data. That means clouds don't get in the way, and they're able to capture a different level of imagery.
"For us, clouds have always been an interesting challenge. Our approach is just to image every day — so if there is a day when there are no clouds, we're going to catch it," Thomason says. "With VanderSat's product, they're unaffected by clouds. So they're able to give us direct measurements even when clouds are overhead."
Related: New service enhanced satellite imagery
He notes that the opportunity to provide that product directly to ag customers will be a valuable addition to the company's service. Farmers will benefit from the soil moisture and temperature product available, but there's already news that the combination of the two company's data may give more insight.
"For example, when you look at their [VanderSat's] biomass proxy through time and you compare it to the NDVI of our imagery through time, you see they track nicely together," Thomason says.
The biomass proxy is a different kind of measurement than the more familiar Normalized Difference Vegetative Index, or NDVI, farmers often see. Thomason says that at the peak of crop health, the two measure match, but then they begin to diverge. "It's a small divergence, where the biomass stays consistent but the NDVI starts trailing off," Thomason says. "So, it shows photosynthesis is slowing down; the crop has kind of reached its peak state."
Making a difference
That kind of information could help a farmer know when the crop is done, and no more intervention — fertilizer or fungicide — will make a difference. That kind of crop change is not always visible to the human eye, but this satellite image measurement could fine-tune crop input use in new ways. And that's just one factor.
Even incremental differences in imagery can be interpreted by imaging or machine learning software to help with decision-making. The biomass proxy-NDVI example shows the potential added information this corporate combination can mean for farmer-customers.
Planet serves two kinds of users — the farmer and the data scientist. Beyond farmers and agriculture, Planet serves a wide range of clients including civil government, forestry, defense and intelligence, sustainability and others. How information is presented from its imagery can be more precise with the VanderSat acquisition. And for farmers, there may be different colors in those images in the future, perhaps showing that biomass-NDVI divergence as an information layer. Yet for the data scientist and that wide range of other industries, the values of individual pixels are still present, too, for analysis.
Planet partners with several companies in agriculture, and Thomason says that part of the company's strategy is to make it easier for it to do novel things with the data: for example, using machine learning to review daily imagery and point to fields that might need attention.
Satellite imagery is being used in new ways, but Thomason acknowledges that not all information can be gathered from space alone. "The real key here is that we're not going to be able to do everything from space. It's really about the combination of those grounds sensors, along with all of the data we can remotely sense from space," he says.
Learn more about Planet at planet.com.
Subscribe to receive top agriculture news
Be informed daily with these free e-newsletters
You May Also Like
---