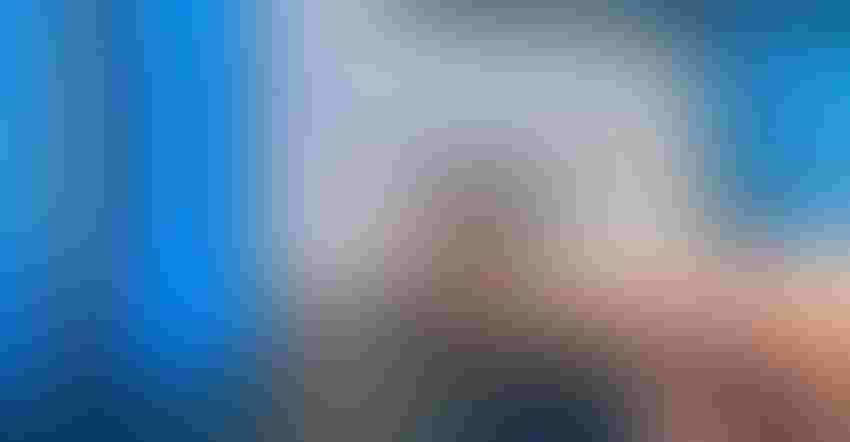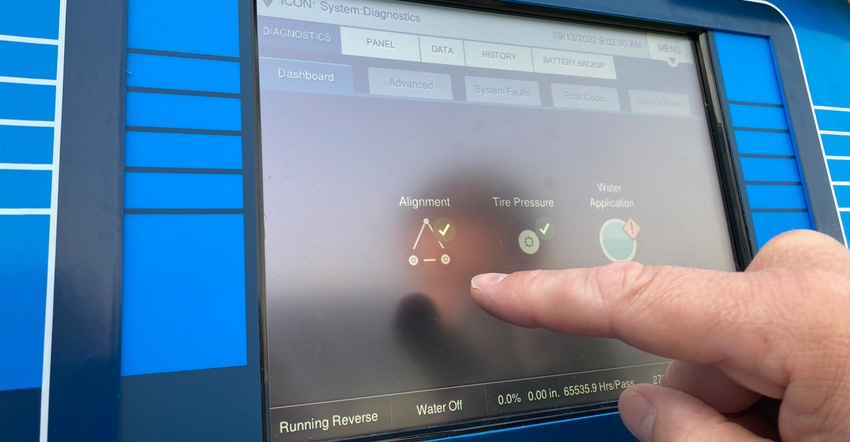 MACHINE DIAGNOSTICS: The Valley Icon panel shows the Valley 365 Machine Diagnostics screen on a display unit at Husker Harvest Days. This same screen can also be seen via the Valley 365 app on the framer's smart phone or tablet. Machine Diagnostics monitors pivot alignment, tire pressure, and water pressure, helping farmers make the most of their time checking and maintaining their pivots during the season.
Jennifer M. Latzke
Checking and maintaining irrigation pivots takes quite a lot of time and labor during the growing season. Valley Irrigation has introduced Valley 365 Machine Diagnostics, to help growers make that job easier.
Dylan Ward, product manager, explains that Machine Diagnostics uses sensor-driven technology to alert growers in real time to problems with their irrigation pivots that could result in costly downtime. Ultimately, he says, the goal is to keep that pivot moving when the crop needs it.
Sensors gather information on three primary features: the pivot's alignment, tire inflation and water pressure. Then, that information is relayed to farmers via the Valley 365 app on their smartphone or smart tablet.
Alignment. Machine Diagnostics sensors will tell which tower is out of alignment, instantly reducing the amount of legwork in the field. Farmers can then tell if it's a mechanical issue or perhaps a field-related issue, Ward says.

Tire pressure. It never fails: If a tire will go flat, it'll happen in the most inconvenient spot in the field. With Machine Diagnostics, farmers can monitor the current level of pounds-per-square-inch pressure of the pivot's tires, and set up alerts if they get below a set level. That means they can fix the tire before it causes damage or before the machine has to shut down. And, more importantly, farmers can make that repair at a convenient time and location in the field that they choose, Ward says.

Water pressure. Valley allows farmers to monitor water pressure at the Icon smart panel and at the end of the machine, Ward says. Machine Diagnostics now allows farmers to monitor water pressure at each tower, letting farmers know pressure changes over the length of the machine. Whether it's hills in the field, or identifying an issue with the machine, this helps provide uniform irrigation and fertigation.
For more information, contact a local Valley dealer, call 402-359-2201 or visit valleyirrigation.com.
About the Author(s)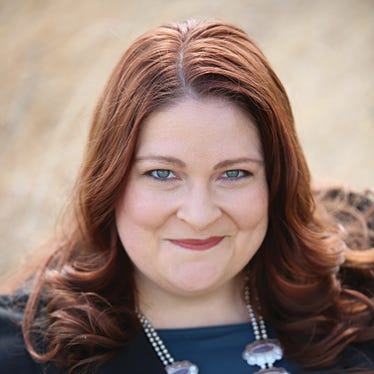 Through all her travels, Jennifer M. Latzke knows that there is no place like Kansas.
Jennifer grew up on her family's multigenerational registered Angus seedstock ranch and diversified farm just north of Woodbine, Kan., about 30 minutes south of Junction City on the edge of the Kansas Flint Hills. Rock Springs Ranch State 4-H Center was in her family's backyard.
While at Kansas State University, Jennifer was a member of the Sigma Kappa Sorority and a national officer for the Agricultural Communicators of Tomorrow. She graduated in May 2000 with a bachelor's degree in agricultural communications and a minor in animal science. In August 2000 Jennifer started her 20-year agricultural writing career in Dodge City, Kan., on the far southwest corner of the state.
She's traveled across the U.S. writing on wheat, sorghum, corn, cotton, dairy and beef stories as well as breaking news and policy at the local, state and national levels. Latzke has traveled across Mexico and South America with the U.S. Wheat Associates and toured Vietnam as a member of KARL Class X. She's traveled to Argentina as one of 10 IFAJ-Alltech Young Leaders in Agricultural Journalism. And she was part of a delegation of AAEA: The Ag Communicators Network members invited to Cuba.
Jennifer's an award-winning writer, columnist, and podcaster, recognized by the Kansas Professional Communicators, Kansas Press Association, the National Federation of Presswomen, Livestock Publications Council, and AAEA. In 2019, Jennifer reached the pinnacle of achievements, earning the title of "Writer of Merit" from AAEA.
Trips and accolades are lovely, but Jennifer says she is happiest on the road talking to farmers and ranchers and gathering stories and photos to share with readers.
"It's an honor and a great responsibility to be able to tell someone's story and bring them recognition for their work on the land," Jennifer says. "But my role is also evolving to help our more urban neighbors understand the issues our Kansas farmers face in bringing the food and fiber to their store shelves."
She spends her time gardening, crafting, watching K-State football, and cheering on her nephews and niece in their 4-H projects. She can be found on Twitter at @Latzke.
Subscribe to receive top agriculture news
Be informed daily with these free e-newsletters
You May Also Like
---