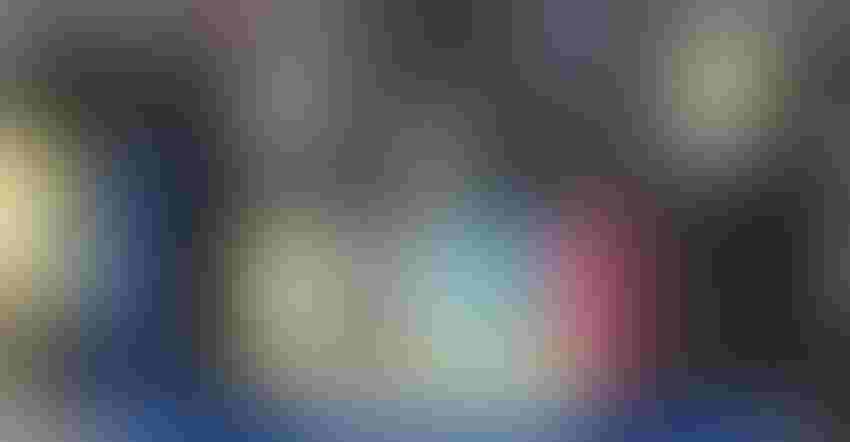 BIG JUMP IN E15: Iowa motorists used a record-high 47.4 million gallons of the E15 ethanol blend in 2019.
Rod Swoboda
With the coronavirus crisis causing many Americans to park their cars and stay at home these days, demand for motor fuel is down significantly in 2020. A growing number of ethanol and biodiesel plants have either shut down or scaled back production. However, there is a good story out there today about biofuels — if you look back at 2019.
Released earlier this month, the Iowa Department of Revenue's 2019 Retailers Fuel Gallons Annual Report shows a 38% increase in sales of E15 ethanol across Iowa last year, with a record high of 47.4 million gallons purchased by Iowa motorists. 
Also, the reported number of fuel retail locations offering higher blends of ethanol increased in Iowa. E15 is now offered at 10% of all reported retail locations, totaling well over 200 locations selling E15. And E85 is at 350 stations — both are record highs. With 44% of the corn produced in Iowa, or roughly 1.1 billion bushels, going into production of ethanol, this is welcome news for Iowa corn farmers.
"Consumers will choose homegrown, cleaner-burning ethanol blends when these biofuels are available, so it is vital that we continue to work on infrastructure," says Kelly Nieuwenhuis, a farmer from Primghar in northwest Iowa. He serves on the state's Renewable Fuels Infrastructure Board (RFIB), representing the Iowa Corn Growers Association.
"The 2019 numbers are an impressive glimpse at noticeable growth in E15 demand," Nieuwenhuis says. "We realize that fuel usage is much different now in 2020 due to fewer people driving as a result of the COVID-19 pandemic. But ICGA will continue to work on infrastructure today so we can set the ethanol industry and corn farmers up for longer-term success in the future." 
Need continued growth
To continue the momentum of increased sales of ethanol blends, ICGA has worked diligently on the Iowa Renewable Fuels Infrastructure program and USDA's Higher Blends Infrastructure Incentive Program to increase the availability of blends like E15 and E85. Iowa Corn successfully lobbied for a continuation of state funding for the RFIP in 2019. 
"ICGA continues to lobby on this effort in 2020, pushing for an increase in funding levels on this vital program," Nieuwenhuis says. 
The program is a top priority for Iowa Corn and provides cost-share grants to Iowa retailers to upgrade fueling infrastructure so more retail fuel stations can get cost-share funding to install tanks and pumps to offer E15, E85 and biodiesel blends. Also, USDA Secretary Sonny Perdue announced earlier this year that USDA will provide $100 million for investment in expansion of biofuels infrastructure to make higher ethanol blends like E15 more available nationwide.
Also known as Unleaded 88, E15 is a higher-octane fuel made from 15% ethanol and 85% gasoline. E15 provides a slight boost in octane for engines, as it has 5% more ethanol than 87 octane Super Unleaded E10.
Biodiesel use growing
The Iowa Department of Revenue's report shows biodiesel-blended fuel represented 69.9% of the total reported sales of on-road diesel last year in Iowa. Furthermore, blends of 11% to 20% biodiesel (B11 to B20) made up most of those sales.
Iowa fuel retailers reported selling 636.9 million gallons of taxable diesel fuel in 2019. Of that, blends of 1% to 10% biodiesel (B1 to B10) equaled 76.5 million gallons. Blends of B11 to B19 sold equaled 291.2 million gallons, and B20 or higher blend diesel sold equaled 77.4 million gallons. Combined, blends of B11 or higher made up 57.8% of total on-road diesel sales in 2019. That's up from 47.4% in 2018.

BIODIESEL USE RISES: An Iowa Department of Revenue report shows 70% of Iowa's on-road diesel fuel contains biodiesel.
Sales of off-road gallons of biodiesel blends also rose in 2019. About 200.7 million gallons of dyed (non-taxed) diesel fuel were sold, including 49.9 million biodiesel-blended gallons (about 25%). The agriculture and construction industries are the biggest users of off-road fuel. When combining on-and-off-road fuel sales, biodiesel-blended gallons accounted for 59.1% of diesel gallons sold by reporting retailers.
Iowa Biodiesel Board leaders point to the state's strong policies as key to the successful increase in biodiesel use statewide. "These milestones at the retail level show that Iowa's progressive biofuels policies are working as intended to increase production and consumption of biodiesel," says Grant Kimberley, IBB executive director.
Fuel tax break extension needed
Those policies include a fuel tax differential, which amounts to a 3-cent-per-gallon reduction in the cost of fuel tax for blends of B11 or higher. However, the successful provision will sunset this summer without legislative action, notes Kimberley. Before the state Legislature suspended temporarily its 2020 session due to the coronavirus outbreak, legislative proposals that would extend the sunset of the fuel tax break for biodiesel to June 2026 were awaiting debate in both the House and Senate.
"Our members are urging their legislators to prioritize this legislation when we get through the coronavirus crisis and the Iowa legislative session resumes," says Kimberley, who is also marketing director for the Iowa Soybean Association in addition to his IBB duties. "We believe the fuel tax differential is vital to maintaining Iowa retailers' competitiveness against other surrounding states that provide biofuel incentives."
Also, Gov. Kim Reynolds has requested $5 million annually for biodiesel and ethanol infrastructure, a request supported by IBB. The Iowa Renewable Fuels Infrastructure Program helps upgrade petroleum equipment to increase renewable fuel availability in Iowa. Biodiesel is an advanced biofuel made from agricultural byproducts and coproducts, such as soybean oil.
About the Author(s)
Subscribe to receive top agriculture news
Be informed daily with these free e-newsletters
You May Also Like
---