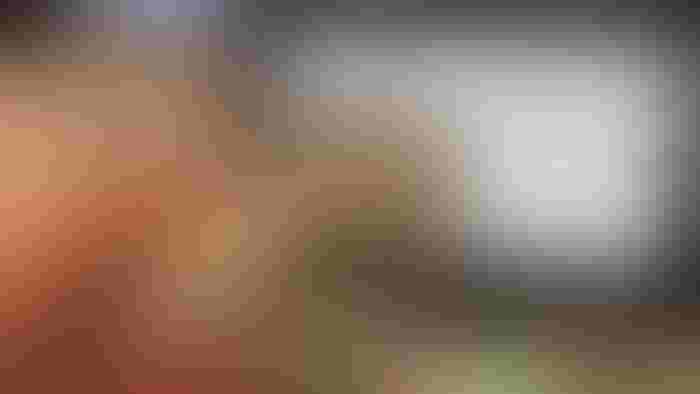 The marriage of sensor technology and artificial intelligence is in its infancy, but it will impact almost every part of our lives in the future. Take monitoring tools for remote health care. Residents of rural communities could send vital information to their doctor more easily during a telemedicine visit.
During the depths of the pandemic, almost everyone needing a doctor saw one over a screen. But diagnosing a patient without reading vitals is a shot-in-the-dark proposition. During CES, formerly known as the Consumer Electronics Show, visitors were greeted with a wide range of technologies designed to track health and wellness from afar.
With rural hospitals closing or staff being cut, the ability to manage and monitor more patients with less staff has value.
One company, Medwand Solutions, offers a multi-sensor device to monitor patient health. And the company is doubling down, as it announced the Urban-Rural Healthcare Alliance during the show. Collaborators in the alliance include AT&T, HP and Oracle.
"We are trying to change the paradigm of health care delivery," said Robert Rose, CEO and president of Medwand Solutions.
Citing key stats about the lack of health care, Rose noted that globally 4 billion people lack access to any health support, and more than 100 million people suffer from extreme poverty. And the United States isn't free from trouble, with 30 million people living without any health care support, he said.
Medwand has a system approved by the U.S. Food and Drug Administration that can track a number of vital statistics, including blood oxygen levels and a heart's condition, all from the same device. The company is working with a range of rural health care providers, assisted living residences and others to deploy the devices.
More devices coming
Another device comes from Omron, which offers an FDA-approved home blood pressure monitoring kit that is covered by Medicare. Such a device allows a doctor to monitor patients with hypertension, reducing trips to the emergency room.
For rural families that face long drives just for a checkup, the potential for remote devices to give doctors key information, avoiding unnecessary trips to the office, would be a boon. But these devices also allow one doctor to better monitor many more patients at the same time.
The Medwand dashboard, for example, provides alerts if a deployed device sees a problem in a patient outside established health parameters. One doctor can monitor hundreds of patients not only more efficiently but potentially more effectively.
"The webcam is not a diagnostic device," Rose says.
There's even a home defibrillator system that can restart a heart. Already approved in Europe, the system is awaiting approval from FDA in the U.S. This shows the level of remote support being developed worldwide.
The images shown here offer a look at some of the technology being developed, and how technology is being deployed in each case. Some are not yet approved for the market, but all show the potential to have a range of support on the farm even when the doctor's office is a long drive away.
About the Author(s)
Subscribe to receive top agriculture news
Be informed daily with these free e-newsletters
You May Also Like
---