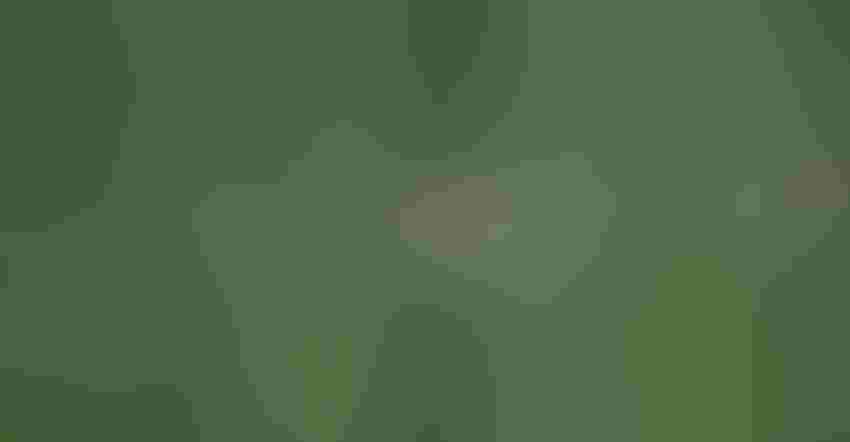 FROM THE AIR: A drone using Gryfn technology could help researchers develop more vigorous pest management practices and detect diseases earlier.
Courtesy of Gryfn
Thanks to a budding partnership between an Indiana startup and Purdue University, agricultural researchers may soon have a high-tech weapon to drive insights into tar spot, a yield-robbing corn disease.
This partnership includes Gryfn, a West Lafayette, Ind., technology startup, and Purdue Extension plant pathologist Darcy Telenko and her team. The group is working on multisensor drone technology to aid in researching tar spot.
"Working in collaboration with Purdue through the grant and other projects with Telenko and Purdue on projects like this are great opportunities for us," says Trenton Lindenman, chief operating officer of Gryfn. "Working collaboratively with experts in the field benefits them with state-of-the-art datasets to add insights and improve decision-making, and helps us improve our sensing platform."
Telenko is working alongside Mitch Tuinstra, Purdue professor of plant breeding and genetics, and colleagues from Michigan State University and the University of Madison-Wisconsin to create a solution for the quickly spreading crop disease. 
Tar spot
Tar spot is a disease caused by a fungal pathogen that attacks the corn plant, usually near the end of the growing season. The disease, which can lead to heavy yield losses, gets its name from the raised, dark blackish-brown spots it produces on plant leaves. The disease can take 14 to 21 days to appear after the spore first lands on the leaf, leaving unsuspecting farmers with a potentially large yield loss if environmental conditions are conducive for disease development, Telenko explains.
Tar spot was first found in the U.S. in 2015 but did not cause substantial damage until the 2018-19 harvest season. This is when Telenko's research began, because by the end of the season, northern growers had lost 20 to 60 bushels per acre.
"That jump-started my research on best management practices for the future," Telenko says. "A lot of our work is documenting how widespread the pathogen is, and looking at breeding lines to find the best management tools with this project."
Unfortunately, this disease is still very new, and research was still being completed as harvest 2020 ended. Much of the research can only be done in the field, as the disease cannot be cultured in a lab, and multiple years of data need to be collected to determine optimum management practices to recommend to growers.
New sensing technology 
The idea of using advanced unmanned aerial vehicle-based remote-sensing technologies to accelerate high-throughput phenotyping came out of the collaboration of eight professors with backgrounds in aeronautic technology, biology, plant sciences, agricultural and biological engineering, civil engineering, and electrical and computer engineering. The idea is to create a technology capable of gathering a large amount of phenotypic data in the field though a coaligned multisensor platform to help researchers and breeders identify the plant genes most resistant to disease, drought and other issues, Telenko says.
If successful, this tool will help researchers choose the best genetics to commercialize for growers. Many growers are familiar with the value of visual images from drones, but the Gryfn system adds lidar, collecting tens of millions of physical measurements, as well as hyperspectral images, which are compared to an MRI for crops.
"This is still an emerging technology," Lindenman says. Gryfn's current technology is made up of three different sections: hardware, software and developing analytics.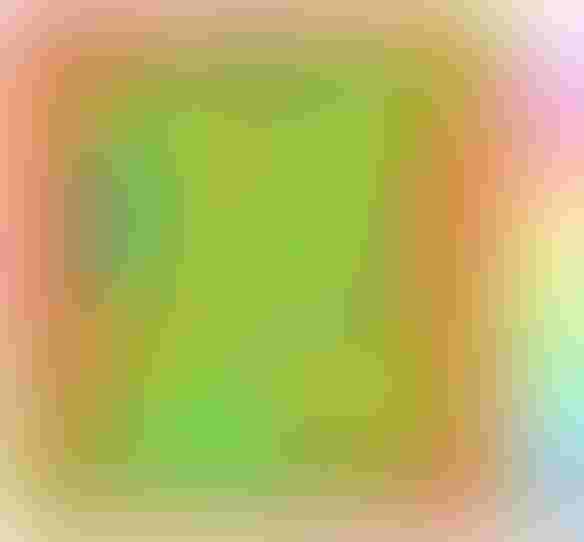 DIFFERENT VIEW: Gryfn technology shows a cornfield in infrared colors. This technology could be used to aid researchers in showing possible disease or other forms of stress throughout a field.
To ensure the best-quality technology, Gryfn is collaborating with other companies in testing. The collaborations have proved helpful in showing where the technology is working well and where there is room for improvement.
"We have reached a point where we have the technology working well. Now we need to get it into the customers' hands so they can utilize it for research on new products, which will ultimately end up in growers' fields," Lindenman says.
Future directions
Data analysis from this past year is currently being analyzed by Telenko and Lindenman, but both believe the technology has potential to help producers in the future.
Telenko hopes this new technology will help her and her team identify, quantify and detect these diseases more accurately and earlier than can be done with the human eye, which will allow for a more efficient selection of pest management tools.
Once the analysis is complete, the collaborators hope the technology will give researchers and plant breeders more confidence and help accelerate the genetic selection process. But it is the growers who will ultimately benefit by having better information and improved genetics for their operations.
UP CLOSE: Gryfn drone technology uses a special camera to show a close-up of corn tassels. This imaging could show researchers where a disease breakout has occurred.
"The technologies that currently make up the Gryfn platform can be used in several different applications both inside and outside of agriculture, but currently we are focusing on plant breeding applications," Lindenman says. "Plant breeding can take five to seven years to get a product to market. If you can identify the underperforming lines and the elite lines earlier in the breeding pipeline, it enables you to do two things. First, you can test more lines early and cut harder, thus improving your chances of identifying truly elite genetics or containing a trait of interest, like disease tolerance. Second, you can move faster with lines that indicate a high probability of being elite or containing a trait of interest.
"This enables breeders to focus their limited resources on the lines with the highest likelihood of creating a commercially viable product and getting to market quicker. This translates into improved product performance, product characterization and customer success — all of which ultimately benefit growers."
Graber is a senior in agricultural communication at Purdue University.
Subscribe to receive top agriculture news
Be informed daily with these free e-newsletters
You May Also Like
---