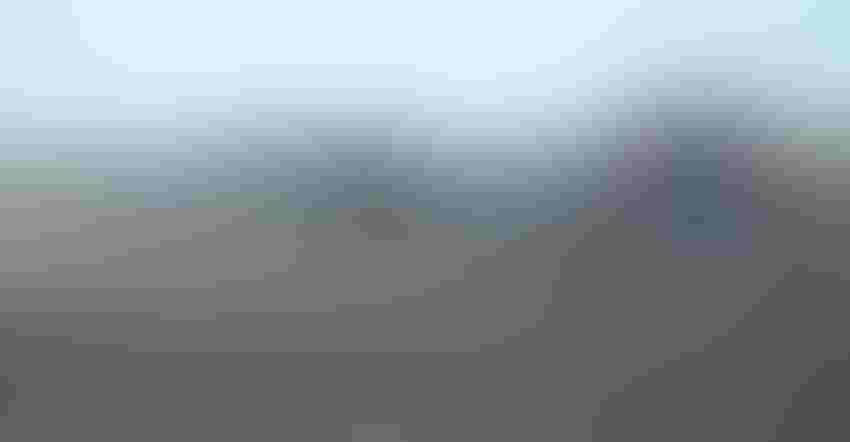 MULTIPLE BRANDS: This is just an example, but if you consider an autonomous tractor of the future, it may be pulling an implement from another brand. How will they talk? What tech does that implement need? Mach is a new company formed from the merger of two innovators that aims to help answer that question.
Willie Vogt
Mergers aren't new to the off-highway equipment industry, but one between two autonomy and automation innovators will bring new opportunities for agriculture. Mach was created through the merger of LSA Autonomy and Redshield Electronics. The announcement, made in mid-December, named Colin Hurd as the new CEO, with Midwest Growth Partners providing backing.
Hurd's name may sound familiar. He was part of SmartAg, the creators of the autonomous grain cart system that was eventually sold to Raven Industries, which is now part of CNH Industrial. Hurd then ran another startup, with a solid pedigree of real-world tech. LSA Autonomy has worked on ag innovations such as the GUSS autonomous sprayer system used in California.
Redshield Electronics, which was led by Rhett Schildroth, has been involved with several systems using machine vision and autonomy. Schildroth will stay on at Mach as chief technology officer.
In an interview with Farm Progress, Hurd discusses what the merger means to the ag market and how going driverless means more than having an autonomous tractor.
"Whatever's behind that machine also has to be talking" to the tractor, Hurd says. "It has to have sensors. There's a lot to that. We have seen a real need for an independent technology company to be able to provide some of what I call 'behind-the-hitch automation.'"
Mach will be a boon to midsize companies looking at both automating processes and achieving autonomy. Major companies can create their own in-house tech staffs to design customer software and create these systems. But the market will demand this tech from more companies, with smaller ones unable to go it on their own.
Hurd says that's where the opportunity will be. Essentially, Mach offers a tech stack that can enable automation or full autonomy. The customer brings forward the requirements to make it work.
Hurd's comment about what's going on behind the hitch is an essential part of the system. If a planter unit fails, the data must be reported to a monitor. But in a driverless system, more direction is needed. Should the machine stop and call for help? Is there a vision report showing if a unit is plugged? Linking that sensor information to the autonomy system will be critical.
Hurd is quick to point out that a company wouldn't simply "plug in" to Mach and go with autonomy. "There's always going to be a level of customization, but the core fundamental element of the technology can be scalable to a lot of folks and especially companies that don't have the resources to build out a software development team," he says. "This is something that, frankly, the industry has been demanding for a long time."
Automation and autonomy
While taking the driver out of the cab is the bright shiny object of innovation these days, Hurd's focus on "behind the hitch" opens the door for companies to consider ways to make machines smarter without true autonomy.
"Some of the stuff we're working on today is about making that implement smart on its own — whether there's someone in the cab or not," Hurd says. "It knows what it needs to do in the environment that it's in and it does it well. And if something goes wrong, it lets the right people know, and it can be addressed quickly."
Where this has future value is putting a less-experienced operator into the equipment cab, yet get the same high-quality work you'd see from an experienced operator.
Bringing the two companies together creates a firm that Hurd says didn't exist in the industry "We'll offer solutions more broadly to all of the [original equipment manufacturers] that are in the space," he notes. "Autonomous farming is part of the future. And it's easy sometimes, I think, for people to miss the fact that a lot of what's behind an autonomous tractor isn't made by that OEM."
Mach aims to fill a gap in equipment development. You can learn more at mach.io.
Subscribe to receive top agriculture news
Be informed daily with these free e-newsletters
You May Also Like
---