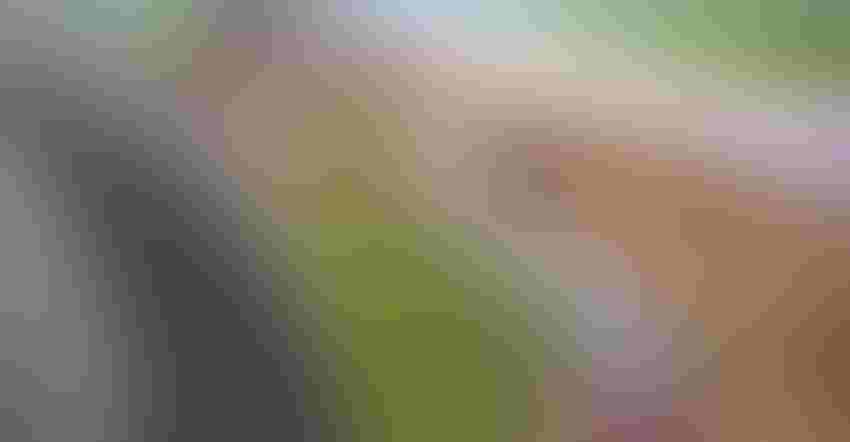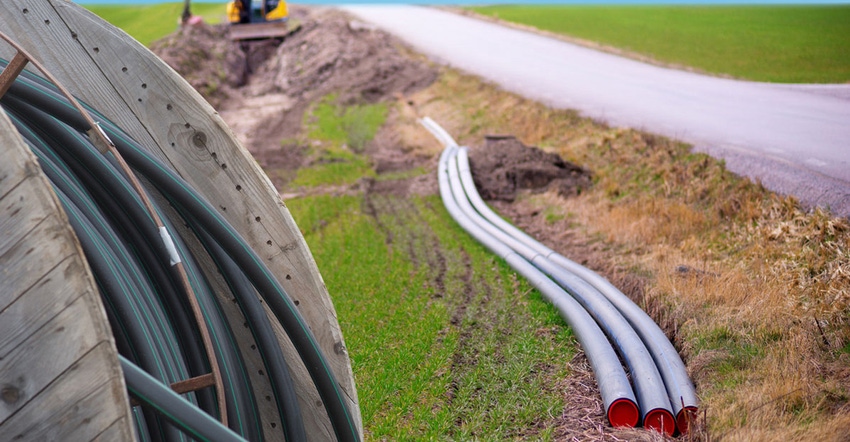 PinkBadger/iStock/Getty Images Plus
On-farm technology creates opportunities to gather massive amounts of data, but the ability to use information generated from sensors, yield monitors and other devices may be limited by lack of broadband connectivity in rural areas.
Alex Thomasson, department head, Agricultural and Biological Engineering, Mississippi State University, Starkville, says advances in precision agriculture put a lot of information at farmers' and consultants' fingertips. Wireless sensor networks, sensors on machinery such as yield monitors, and remote sensing from satellites and drones create a lot of data farmers can use for enhanced decision making and automation (from auto-steer to fully autonomous equipment).
Data gathering
New sensing technology offers producers and consultants the ability to gather field data and make management decisions from the field, he added.
"Precision agriculture with rural wireless broadband connectivity will enhance growers' ability to mitigate risk, to make profitable decisions at a finer level of detail, and to respond more quickly to changing conditions," Thomasson said in the opening session of the Texas Plant Protection Association's annual conference, held virtually this year due to Covid-19.
He said data collected from sensors offer management opportunities, including enhanced weed control with devices that differentiate weeds from crop plants; some even identify weed species to improve control options.
Some on-board sensors monitor engine performance, detect grain loss and crop quality, Thomasson said. Data from these monitors, which include yield in addition to longitude and latitude, allow farmers to map fields, identify poor production areas and customize management strategies within fields.
But for many farmers, those opportunities are restricted by connectivity. "Rural connectivity is often limited," he said. "A lot of fields will not have coverage."
He said farmers often need to move a lot of data quickly, and to do that they need broadband connectivity. Thomasson says drones (unmanned aerial vehicles or UAVs) produce high resolution imagery that shows what is going on in the field. "The amount of data in high-res imagery is large," he said. "You need adequate bandwidth to use that data. Bandwidth determines how quickly a user can move data."
Time factor
He says latency, the time required to transmit data from one point to another, is a factor. Data must travel from the computer to a satellite to a server. Poor connectivity slows the process to about one second. "About one-tenth of a second is what we look for," he said.
He said poor connectivity also results in "packet loss," information lost in transit.
He noted several connectivity systems: LoRa, long-range wireless, offers long range but low volume; WiFi, with high bandwidth but low range; cellular, with high bandwidth and a range of a few miles (depending on frequency); and satellite, with lower bandwidth but long range. Expense is also an issue with satellite connectivity, Thomasson said.
Limited availability
He said maps showing availability of broadband connectivity do not tell the whole story. He projected a U.S. map that showed widespread coverage across the country. But a more detailed look shows significantly weak to almost no bandwidth in rural areas.
"Most of California has no broadband," he said. "Texas is similar. A lot of major farming areas have no significant bandwidth available."
With the amount of technology on farms, he said, farmers have access to a lot of data. "But they need a high level of connectivity to move that data."
What's ahead?
Thomasson said Secretary of Agriculture Sonny Perdue has pushed for rural broadband, saying, "Broadband in rural America will be as transforming to the 21st Century as electrification was in the last century." "I hope the next administration will continue with some of these efforts."
He said other government agencies, local, state and federal, also push for improved rural broadband access. He said the FCC and USDA created a task force to improve rural broadband access. Thomasson serves on one of the four programs within that group.
He expressed some encouragement as corporations, including, Land O'Lakes, John Deere and Microsoft become involved in improving broadband access to rural areas.
Thomasson said the main push from government and corporate efforts will be to improve broadband availability to rural cities and towns. "Farms with remote fields will continue to see difficulties in gaining access to broadband," he said. "That could be as much as one to two decades or more down the road."
He said town and cities could see improvements within five years, but for remote fields, "not in the foreseeable future."
Thomasson said precision agriculture will continue to advance, enhancing capabilities through sensors, robotics and artificial intelligence systems that will improve farmers' abilities to manage production to the finest detail.
Without broadband connectivity, however, they will be limited in how they can put data to work to fine-tune management, improve efficiency and operate autonomous equipment.
Subscribe to receive top agriculture news
Be informed daily with these free e-newsletters
You May Also Like
---