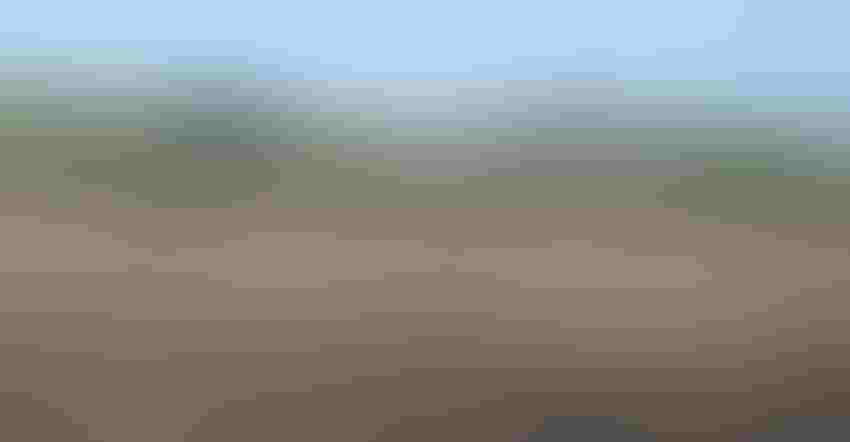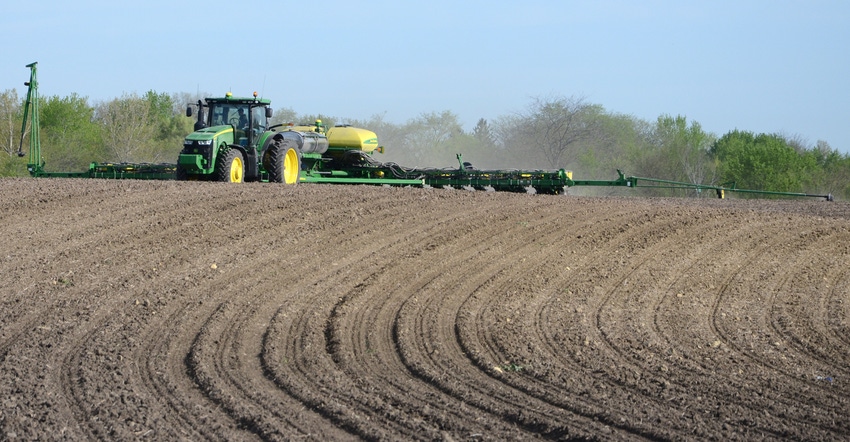 KEEPING UP: The rush of the spring season will be different in 2020, as farm equipment dealers adapt to new rules of social distancing and work to make sure your machines keep moving.
Willie Vogt
No matter how great your farm equipment, things break down, and you need parts and service support. But these days you're likely to be told to stay in your truck and wait for curbside delivery for parts. Or you might be asked about delivering a machine for service to the back and walking away. Support in the time of coronavirus is changing.
"For the most part, farm equipment dealers are not affected per se," says Kim Rominger, president and CEO, Equipment Dealers Association. "Obviously, they're open — and even with states that have orders to stay at home, ag and construction are considered essential."
Yet those social distance guidelines do make a difference in how you work with your dealer. "We shut down the coffee, popcorn and the vending machines in our dealerships," says Tom Nobbe, Sydenstricker Nobbe Partners, a John Deere dealer with 26 stores in Missouri and Illinois.
He notes that when trouble first started, employees were working to wipe down stores and keep things sanitized; but then workers got worried about exposure, so they locked the doors or limited access by keeping fewer doors open.
The end of coffee and vending machines now impacts employees to avoid exposure in the business.
For Christie Grillo, the changes at Bingham Equipment are about access. With 11 branches throughout Arizona, the company markets a range of brands including Kubota, Agco, Bobcat, New Holland and more.
"Before, the customer could roam the store freely — even to the parts counter to look up parts," says Grillo, who is head of human resources at Bingham. "We had to limit that. We now have designated areas for customers, and distancing limits to interact with employees."
Grillo and Nobbe note that customers understand and are working with the dealerships. It's a busy time around the country, and this is just a small inconvenience that farmers are working with.
Parts and service support
One factor that helps is that most farm equipment dealers marketing major brands have websites that do more than show equipment. "We were building up our online inventory of parts," Grillo says. "It was minimal before, but we're getting our parts there."
The multibranch operations can find a part around their regions with these services, which can help keep farmers in the field.
As for service work itself, new technology like remote display access can help keep you in the field without ever having a tech on the farm.
"With remote display access," Nobbe says. "We can help with an electronics-related problem remotely. It may involve starting out a machine. We can dial into their system and instruct them on setup, or view maintenance codes to determine what they need to do to get going again. If they can't, we can then send service support. We already have a lot of mobile service techs on the road, and that will continue."
Grillo says that salespeople at Bingham are using tools like FaceTime to stay in front of the customer and this means farmers may find easier access to information and support than ever before.
Tips for working with your dealer
Communication remains key during this time. These steps can help make sure you keep equipment running and reduce downtime this season.
1. Make sure equipment is tuned, lubed and ready to run before the season starts. Sounds simple, but getting behind here now could be more challenging than in the past.
2.  Stock up on available filters, fluids and other maintenance items in your shop to keep up on maintenance.
3. Connect with your dealer to make sure you can when it gets crazy. Check contact numbers or web addresses for online support and parts ordering.
4. Be prepared to take that curbside delivery for parts when doing repairs.
5. Always remember the social distance rules to keep working. A key concern these days is farmers getting sick and not being able to keep working to support the farm.
Other issues ahead?
And while COVID-19 is leading the news for farmers around the country, one thing still matters. "We're taking it day by day here. Arizona has had the craziest first quarter with erratic weather — we've seen quite a bit of rain," Grillo says.
For Nobbe in Illinois, the story is similar. Wet weather is hampering fieldwork and the start of the planting season.
As farmers are challenged by COVID-19 in how they do business with suppliers, the dealers will work to keep machines in the field, as they always do. And as for the future?
EDA's Rominger notes no one knows what the future holds. The global supply chain is being affected, and farm equipment makers' best-laid plans may fail. "A lot of equipment has been ordered, and major manufacturers source overseas," he says. "Will all the orders be delivered? I've not heard of any problems right now, but we are watching how this may impact cash flow and sales."
The macro-issues of global equipment manufacturing and supply can have micro-impacts on individual farms. But as planters start to roll, it appears the industry is positioned to support #plant20. The key for farmers is communication. Keep in touch with your dealer to gauge support needs.
About the Author(s)
Subscribe to receive top agriculture news
Be informed daily with these free e-newsletters
You May Also Like
---