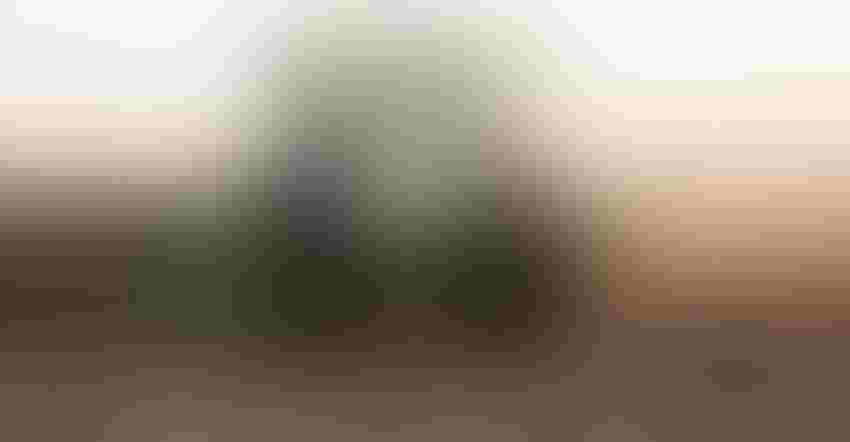 DRIVER FREE: The autonomous John Deere 8R tractor is taking on tillage chores as its first empty-cab task, but as software advances more operations will be supported. The tractor was unveiled at CES in 2022, and honored by the Consumer Technology Association just ahead of the 2023 event.
Courtesy of John Deere
Since 2019, John Deere has been taking its technology story to a different audience than the familiar farm show. These nearly annual trips to CES in Las Vegas, there was a break for Covid, put the company's products and innovations on display in front of tech innovators from around the world. That tech is getting noticed.
Ahead of the 2023 show, set the first week in January, John Deere has been named a CES 2023 Innovation Awards Best of Innovation honoree in the Robotics category, and an honoree in the Vehicle Tech and Mobility category. These two awards are for the fully autonomous tractor launched at CES in 2022.
The product is entering real-world production and is available through a limited launch. "We had it running in limited places with customers this fall," says John Ebert, manager North American public and industry relations. "And we'll see more [in the market] in 2023."
Ebert notes that there is a lot of interest in the new autonomous machine – an 8R tractor outfitted with cameras, artificial intelligence, sensors and ultra-fast GPU processors to run with no operator in the cab. He says the key is understanding the role of autonomy and "your farm, and if this is a fit in the operation."
Adds Jahmy Hindman, chief technology officer, John Deere: "With our fully autonomous tractor, farmers have the flexibility to focus on the most pressing tasks within their operation while the machine handles what they don't have time or labor to do."
The CES Innovation Awards program, owned and produced by the Consumer Technology Association, is an annual competition honoring outstanding design and engineering in 28 product categories. Judges reviewed submissions based on innovation, engineering and functionality, aesthetic and design.
The Robotics category highlights programmable or otherwise intelligent machines capable of performing specific tasks or replacing human movement or interactions. The Vehicle Intelligence and Advanced Mobility category highlights automotive and other transportation products and services that integrate technology into the driving or riding experience.
Looking ahead to 2023, when quizzed about what CES visitors might see on the John Deere stand that might be award eligible for the future, Ebert paused. "An award for 2024? Good question. I would say to stay tuned for what's coming in CES 2023. There's more to come in 2023 with future product announcements."
You can learn more about the Autonomous 8R tractor at johndeere.com. Learn more about the Consumer Technology Association at cta.tech.
Subscribe to receive top agriculture news
Be informed daily with these free e-newsletters
You May Also Like
---